Product description
A sheet mask that contains plenty of luxurious beauty essence that contains carefully selected moisturizing ingredients. The moisturizing veil of the scented beauty essence wraps the skin, leading to a smooth, firm and supple skin.
Please use it as a special care when you are worried about dryness or rough skin. It adheres to the bare skin and delivers beauty ingredients to the stratum corneum.

Features and Benefits
Wraps the skin with a moisturizing veil, leading to plump and firm, supple skin.
Hydrating and moisturizing the skin
Removing excess oils
Improving the appearance of your pores
Pulling out impurities
Helping reduce signs of aging

How to use:
After washing your face, condition your skin with lotion.
Take out the mask from the bag and unfold it. Place it on your face according to the shape of your eyes, and press your hands on your cheeks, cheeks, around your mouth, and the sides of your nose to bring them into close contact.
After about 15 minutes, remove the mask and let the liquid spread well on your skin.
Precautions for use
Be careful not to get the liquid in your eyes. In case of contact with eyes, rinse immediately with cold or warm water.
Please do not use the mask once it has been used.
Do not leave in the sun or high temperature.
Please be careful about fire.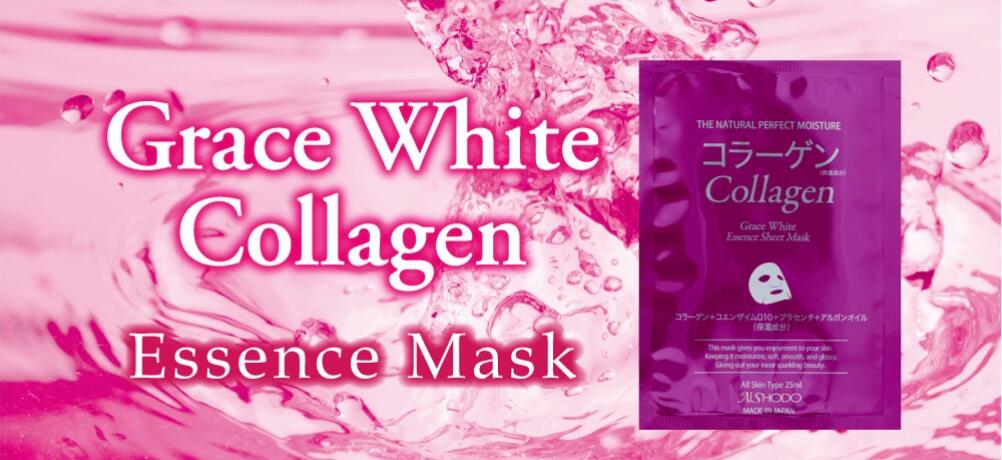 Ingredients
Water, glycerin, BG, Argania spinosa kernel oil, Aloe vera juice powder, carbomer, allantoin, pantenol, sodium hyaluronate, PEG-60 hydrogenated castor oil, PG, carnitine, lecithin, methylparaben, phenoxyethanol, EDTA-2Na, K hydroxide, placenta extract, ubiquinone, hydrolyzed collagen