Product Description
Shiseido's Anessa Sunscreen is the most popular sunscreen in Japan, a waterproof sunscreen with SPF50 that can block UVA and UVB rays to protect the skin from sun damage. Purple and anti-dry skin.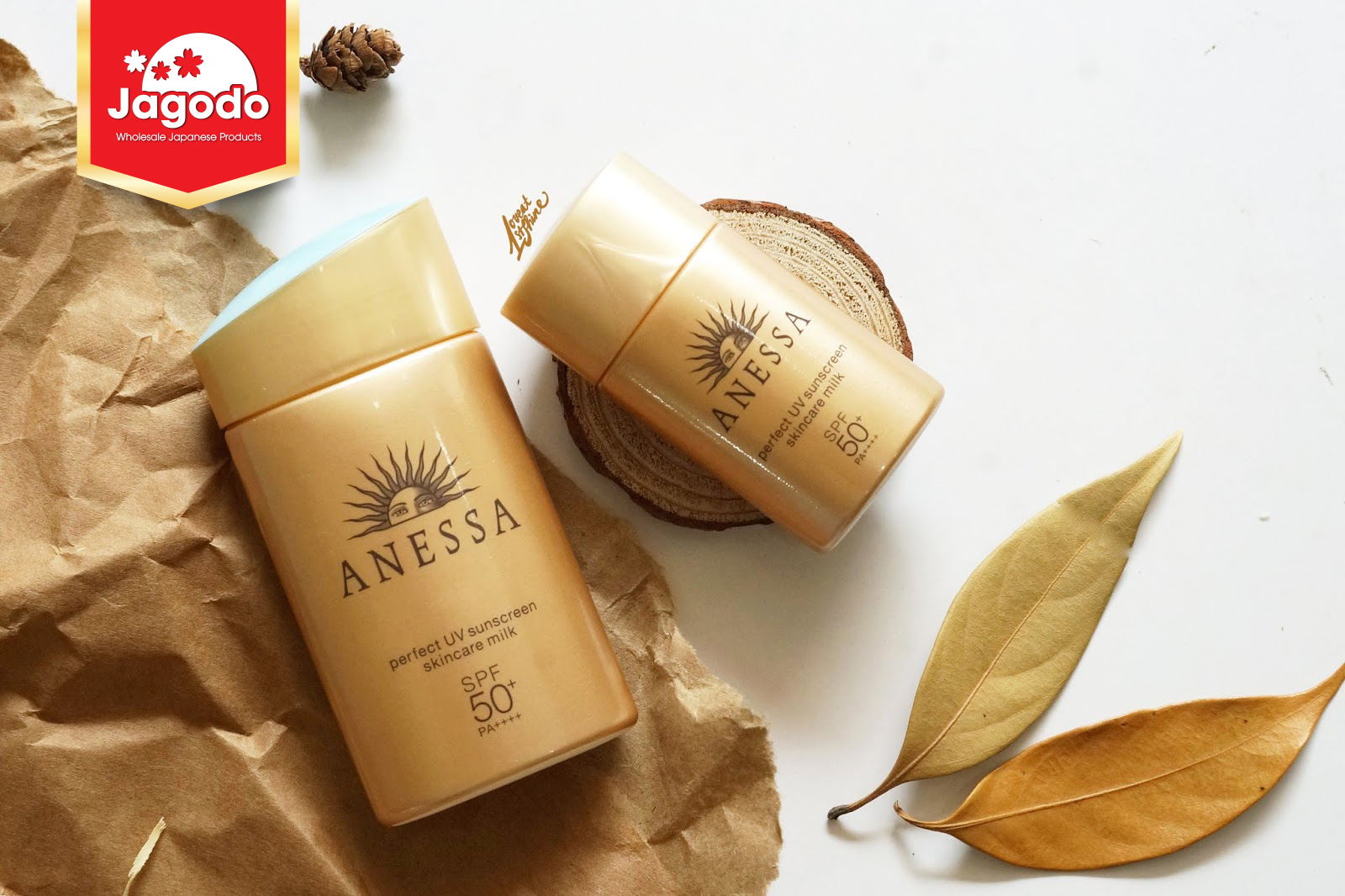 Features
Sunscreen index SPF50 + / PA ++++ highest in the safety threshold, excellent water and sweat resistance. Through testing, Anessa Shiseido sunscreen has the ability to protect the skin up to 80 minutes underwater.
Light Stamina technology helps release energy from UV rays in the form of heat, ensuring the stability of the sunscreen.
Aqua Booster technology interacts with minerals in water and sweat, helping the sunscreen last longer, providing up to 20% more protection.
Shiseido Anessa version 2020 has a major upgrade in composition. 50% of sunscreen ingredients are a blend of carefully selected skin care ingredients. Thereby, Shiseido Anessa Perfect UV Skincare not only protects the skin from damage from UV rays as well as the environment, haze, prevents the appearance of melasma, freckles but also helps the skin to be softer, prevent dryness, nourish moisturize and condition the skin.
Can be used as a primer before makeup.
Gentle citrus aroma, comfortable.
Fast absorbing, leaving no white streaks, patchy, not greasy.
No need to remove specialized make-up, can wash away easily with soap, cleanser.
Good for both face and body.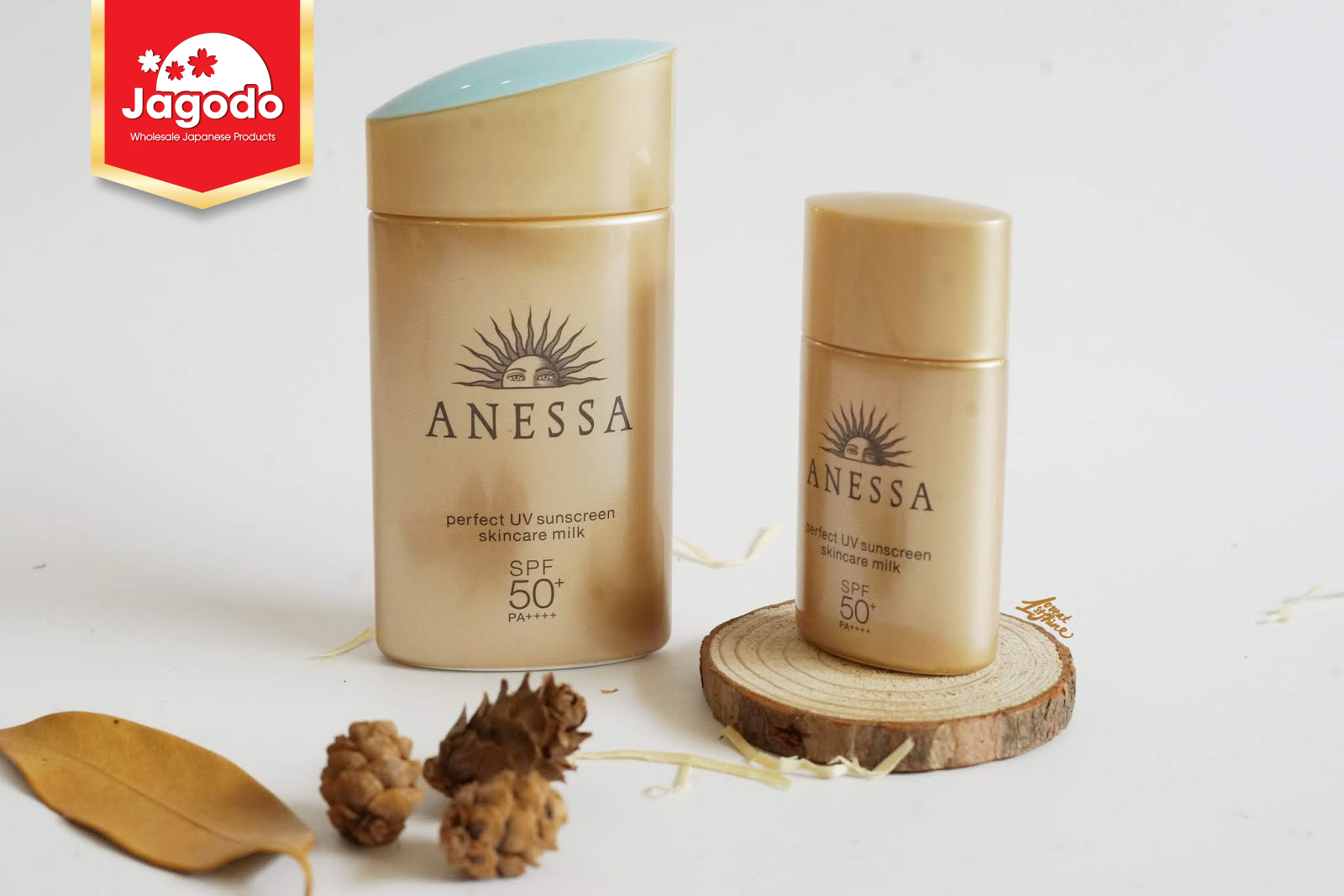 How To Use
Shake well, apply a thin cream to the open skin, after applying lotion. Reapply every 3 hours to maintain effect in case of continuous activity under the sun.
Every day before sun exposure, gently massage the cream onto face and neck after cleansing and providing nourishment.
Ingredients
Dimethicone, water, ethanol, zinc oxide, ethylhexyl methoxycinnamate, Polymethyl methacrylate, Myristate isopropyl, talc, isododecane, octocrylene, polybutylene glycol / PPG-9/1 copolymer, silicic acid trimethylsiloxy, PEG-. 9 polydimethyl dimethicone, diethylamino hydroxybenzoyl hexyl benzoate, titanium oxide, glycerin, diisopropyl sebacate, (vinyl dimeticon / methicone silsesquioxane) crosspolymer, dextrin palmitate, xylitol, bis ethylhexyloxyphenol metoxyphenyl triazine, pethyl chloride ethyl, glycyrrhizin acid 2K, angelica root extract, wild thyme extract, Kaninabara fruit extract, hyaluronic acid Na, turmeric extract, isostearic acid, AL hydroxide, triethoxysilane caprylyl silane , Jisute Al dimonium hectorite, stearic acid, dimethicone hydrogenphosphite, distearyldimonium chloride, EDTA-3Na, BG, BHT, pyrosulfite Na, perfume, …