Product Description
This unique formula incorporates ingredients that have been shown to enhance estrogen, boosting hormones. Most people with flat breasts are caused by endocrine disorders (puberty or after breastfeeding), so when estrogen supplementation will stimulate the development of round 1 and 3 round, toned.
Japanese B – Up Miracle butt enlargement pills meet high quality standards and are tested by the Ministry of Health, ensuring peace of mind when used.

Features
Japan B – Up Miracle + Drink has ingredients from nature, safe for health, easily absorbed into the body. Especially, the modern closed process has passed rigorous quality tests.
B-Up Miracle is the number 1 breast enlargement product in Japan, licensed by the Ministry of Health, safe to use.
Also, if you combine more with homework, after only 1 course, your first and third round will improve significantly.
In particular, B – Up Miracle Butt Enlargement Tablets are also very good for female health and physiology, supporting the prevention of uterine and ovarian diseases, improving vaginal lubrication.
Use B-Up Miracle also helps beautify the skin, whiten the skin, slow down the aging process, prevent dark spots and freckles.
Product design in blister pack is extremely handy, well-preserved and easy to carry.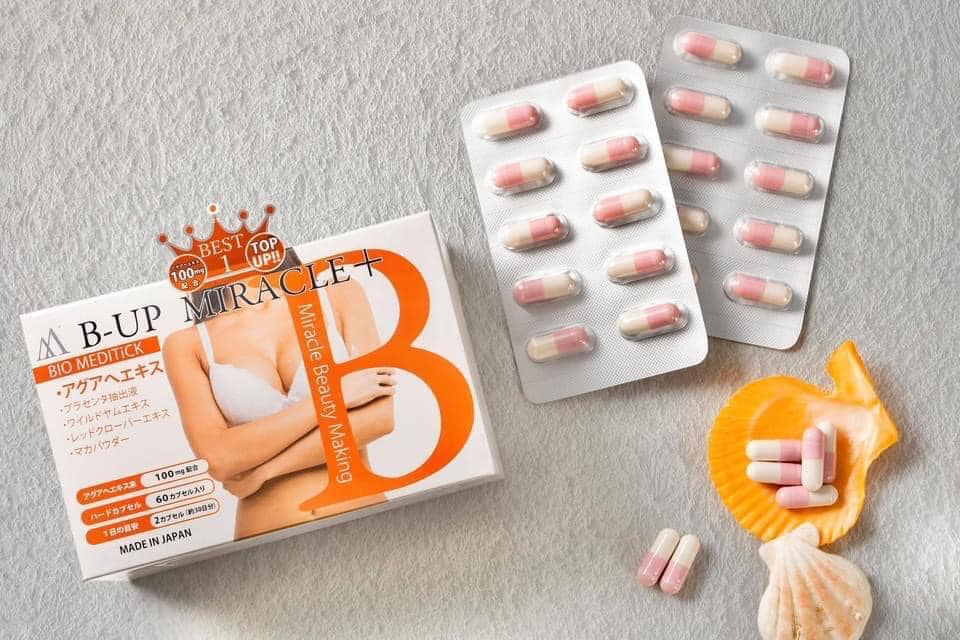 How to use
Drink 2 capsules a day with warm water.
2-3 months course for good effect.
Handling precautions:
Please avoid excessive intake of this product and take it within the recommended daily intake.
If you are pregnant, consult a doctor before use.
Please check the ingredients and do not consume if you have food allergies.