Product description
SABORINO Morning Beauty Mask Mezamasheet Fruity. A face mask to be used specifically in the morning. Just apply this all-in-one mask to the skin directly after waking up and enjoy all the benefits of face washing, skin care, and a skin care makeup base. Its cooling and firming effects and skin care ingredients help fight baggy, puffy skin. Simply wipe off the excess serum when you remove the mask to rid your skin of excess dead skin cells and dirt, while moisturizing ingredients keep your skin hydrated all day long. Has a fruity herbal scent.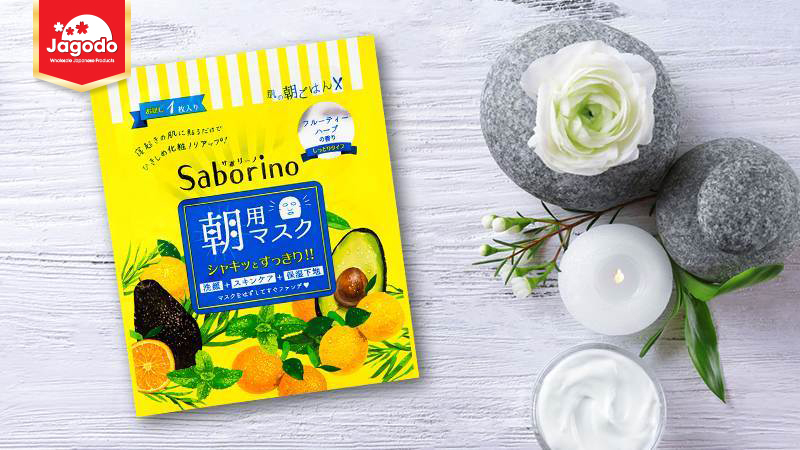 Features
The morning mask Saborino change your busy morning skin care.
This is an all-in-one mask for the morning that can be used for face washing, skin care and moisturizing.
When you don't need to wash your face, a short face mask will make your skin wake up and moisturize.
The mask can be quickly removed with a single touch, and it fits perfectly on the wrinkles of the eyes and cheeks.
A 60-second pack for easy care even in busy mornings.
Fruity Herbal for moisturizing.
Grapefruit for refreshing.
Kiwi Yogurt for transparent white.
Ripe Fruits for highly moisturizing.
Muscat for moisturizing.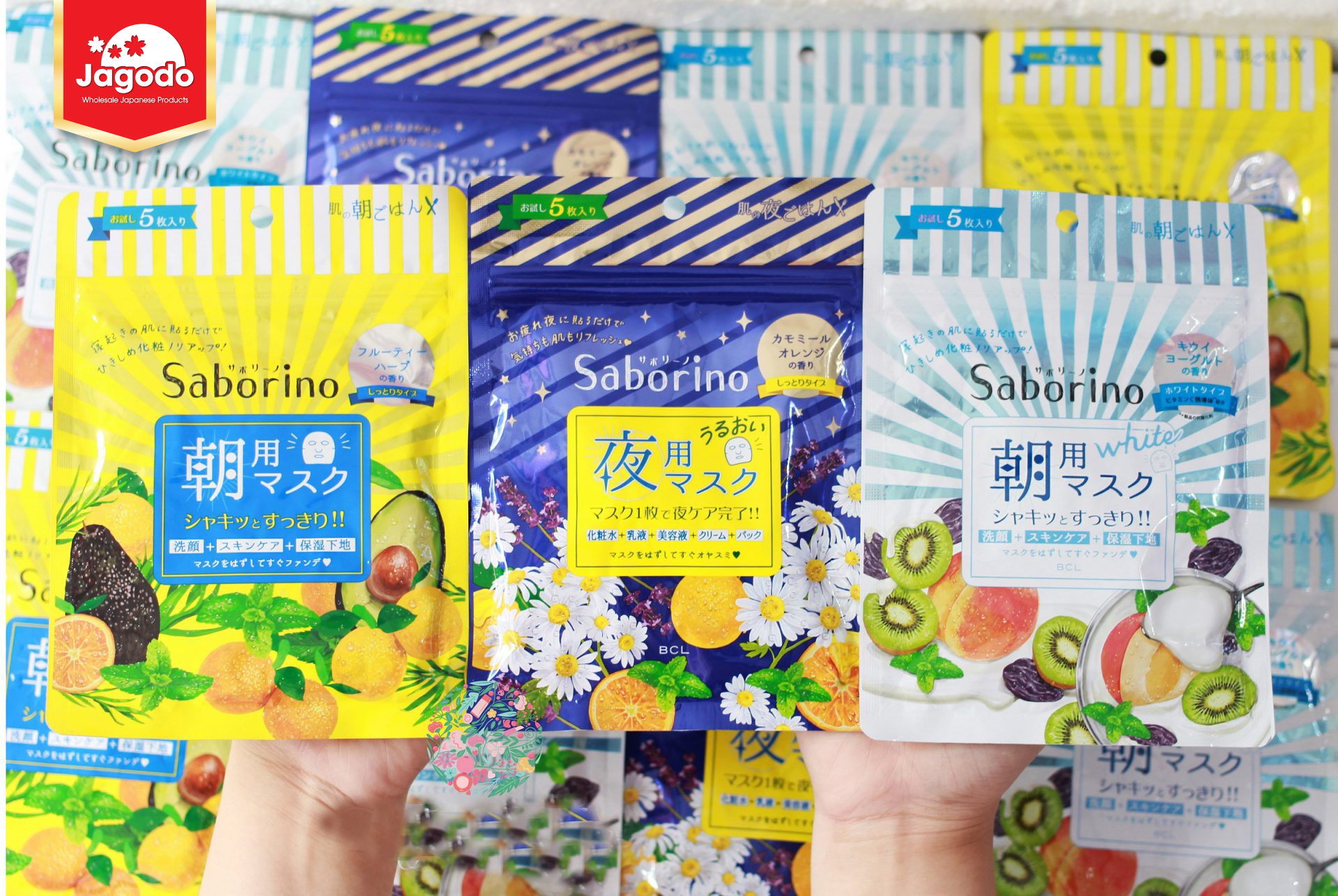 How to use
Remove the mask from the bag one by one and spread it.
Place the mask on the face while spreading it, and fit it while stretching it left and right.
It is recommended to put off the mask in 60 seconds and then complete.
After applying it, you can apply makeup as it is.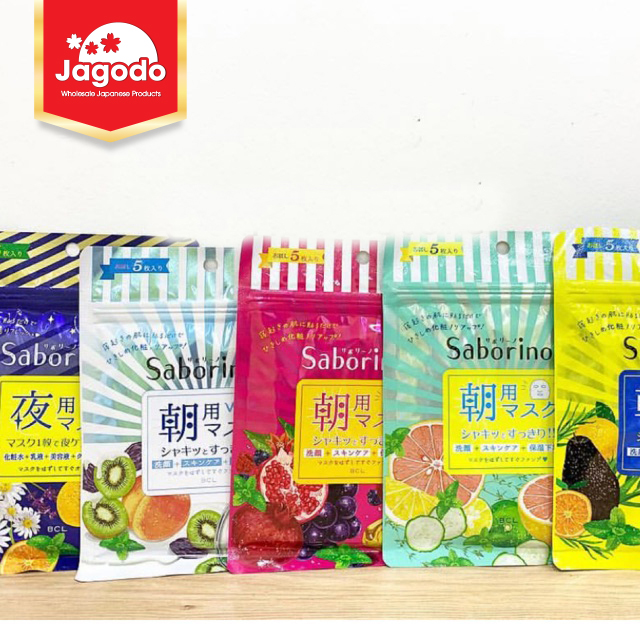 Ingredients
Water, BG, PEG-60 hydrogenated castor oil, xanthan gum, citric acid, malic acid, phenoxyethanol, ethyl paraben, methyl paraben, peach leaf extract, menthol, Lemon peel extract, kiwi extract, Grapefruit Peel Oil, aloe vera leaf extract, Diglycerin, sodium citrate, Oni Strawberry Root Extract, bilberry fruit extract, Ascorbyl Glucoside, orange oil, Betaine, glycerin, Pomegranate Peel Extract, avocado extract, Stew Leaf Extract, citrate Na, Ethanol, Orange Oil, propyl paraben, grapefruit peel oil, chamomile flower extract, apple juice, Aphalic Leaf Extract, Honey, Hyaluronate Na, Water Soluble Collagen, Sphingomonas Culture Extract, allantoin, sodium acetyl hyaluronate, Aloe vera Leaf Extract, cucumber fruit extract, Cucumber Fruit Extract, Hamamelis Extract, Chrysomellar Polysaccharide, DPG, lemon juice, orange juice, citric acid Na, prune degradation product, ascorbyl glucoside, glycyrrhizic acid 2K, water-soluble collagen, polyquaternium-61, peach juice, tocopherol, Chrysomelus polysaccharides, ethanol, perfume, Saccharomyces / pearl seed fermented solution, Glycerin, mint leaf extract, grapefruit fruit extract, sodium hyaluronate