Product description
This is a 3-in-1 cleanser (cleanser + face wash + pores / blackheads mask) that contains 3 types of clay (bentonite, marine silt, Moroccan lava clay) to absorb and remove makeup as well as blackheads inside the pores thoroughly. It contains more than 98% natural ingredients and 14 types of plant-derived moisturizing ingredients. Can also be used on eyelash extension. With a relaxing scent of lavender and lemongrass essential oils.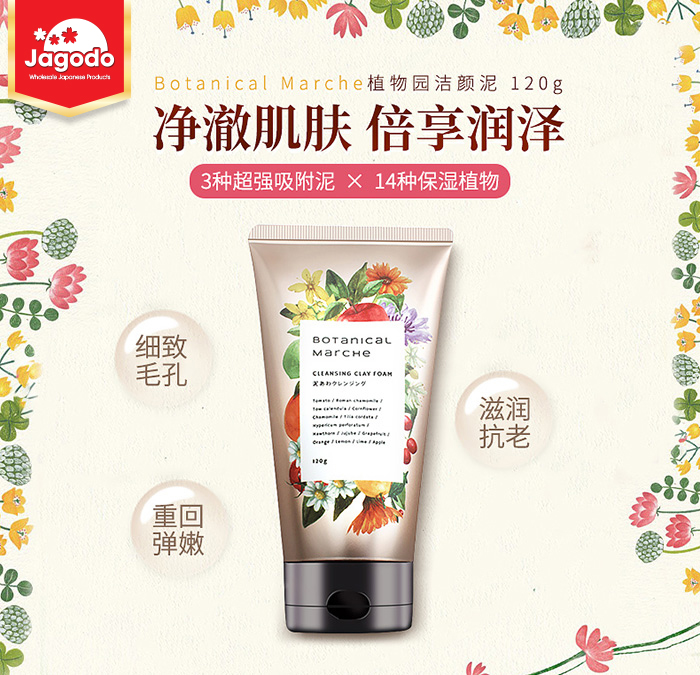 Benefits
The Botanical Marche product line contains botanical extracts and skin care ingredients formulated with a unique balance, they moisturize the skin, brightness and smoothness.
Foam is made from more than 98% of natural ingredients, contains 14 botanical extracts for moisturizing and nourishing the skin, as well as hyaluronic acid and collagen to maintain elasticity and elasticity. Helps in the fight against acne.
Does not contain parabens, ethanol, components of animal origin, synthetic dyes.
Has a pleasant refreshing aroma, mixed with essential oil of lavender and lemon grass.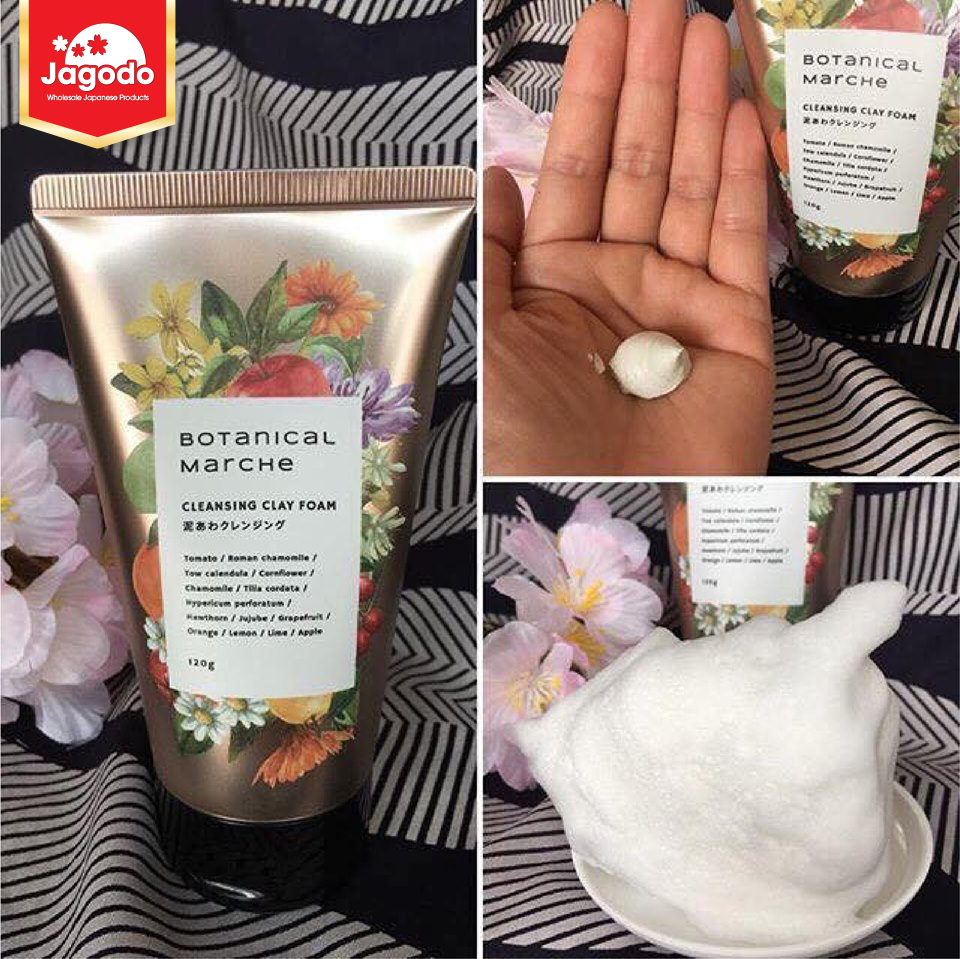 How to use
Squeeze the right amount of foam on the palm, moisten with a little water or whip with a mesh and apply on the face. Then rinse with warm water.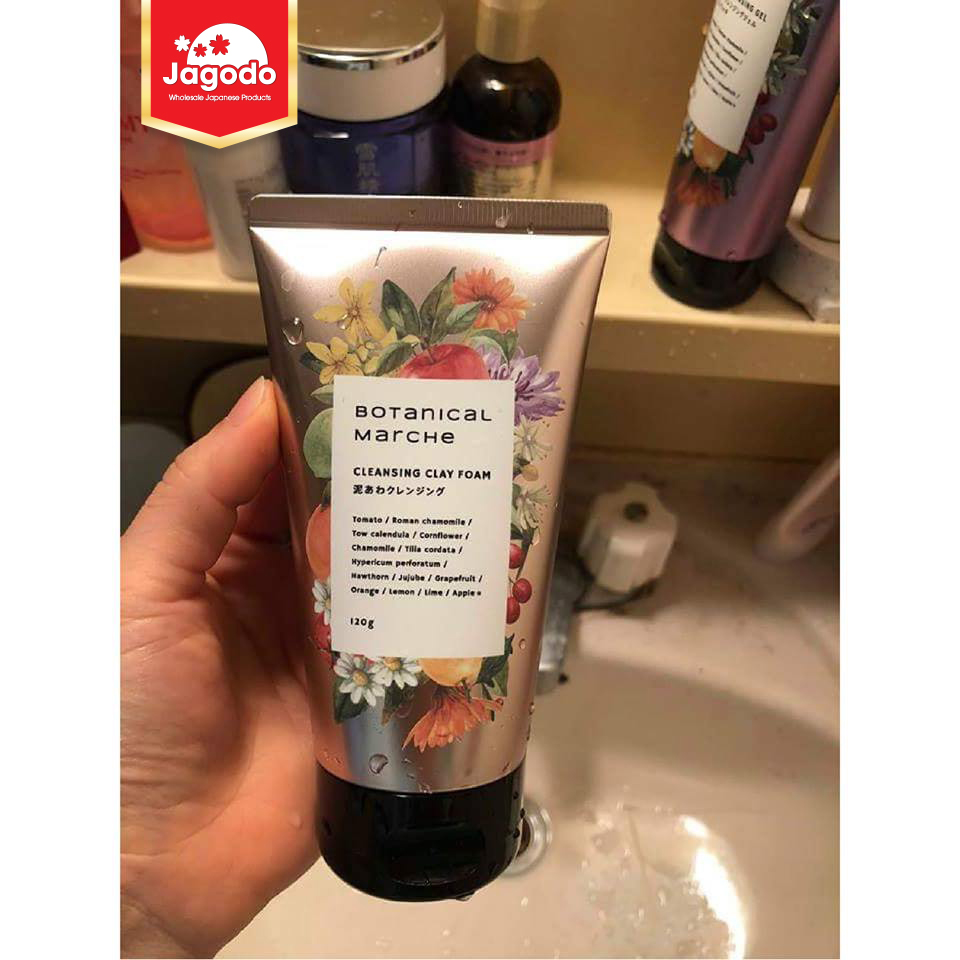 Ingredient
water, stearic acid, glycerol, myristic acid, propanediol, lauric acid, crystalline cellulose, bentonite, diglycerol, titanium oxide, trehalose, sea oozes, Morocco (lava) clay, hyaluronic acid Na, soluble collagen, tomato fruit extract, hawthorn extract, grapefruit extract, apple extract, chamomile extract, marigold extract of flowers, cornflower extract, chamomile flower extract, linden heart-shaped (flower extract), plant stem cell extract, St. John's Wort extract, lemon juice to, orange juice, lemon juice, cocoyl glycine Na, cocoyl methyl taurine Na, silver oxide, lavender oil, lemon grass oil.