Product description
Meiji Amino Collagen Premium is a superb combination of the latest trend of most needed beauty ingredients including Hyaluronic Acid (for daily moisture) and Coenzyme Q10 (to support energy for easy absorption).
Highly recommended for women who is seeking firmer, more elastic and radiant skin. Embark on an early anti-aging regime by taking Amino Collagen Premium today!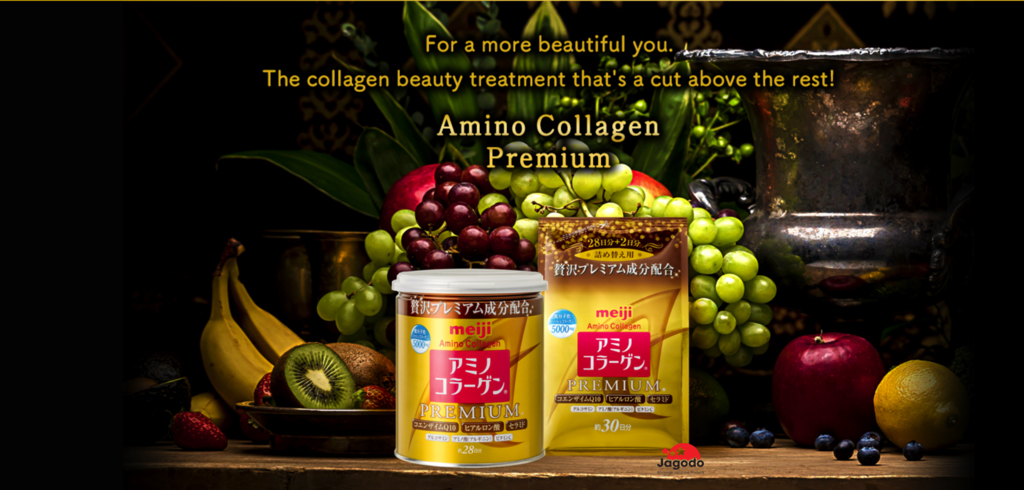 Benefits
1 spoonful of Amino Collagen Premium contains:
1) 5000mg of 100% Fish-derived, Refined, Low Molecular Collagen Peptide – Easily absorb by the body.
2) 450mg of Arginine (Amino Acid) – Revitalizes your beautiful skin. A type of amino acid that is essential for maintaining healthy skin.
3) 50mg of Vitamin C – Necessary for creating collagen. The essential vitamin that supports collagen.
4) 60mg of Hyaluronic Acid – Hyaluronic acid is able to absorb up to 6000 times its molecular weight. It acts like a molecular sponge. This sponge-like quality gives the skin its youthful, firm appearance thus reduce face wrinkles.
5) 10mg of Coenzyme Q10 – Coenzyme Q10 is naturally stored in our body. It is good for our beauty, health and vitality.
6) 60mg of Glucosamine – A type of amino sugar that is often used for supplements as a component to create Hyaluronic Acid.
How to use
Just add 1 scoop of Meiji Amino Collagen in your favorite beverage (e.g., cocoa, coffee, juice, soup, yogurt, tea) before going to sleep. Easily dissolved powder. Enjoy with hot or cold drink.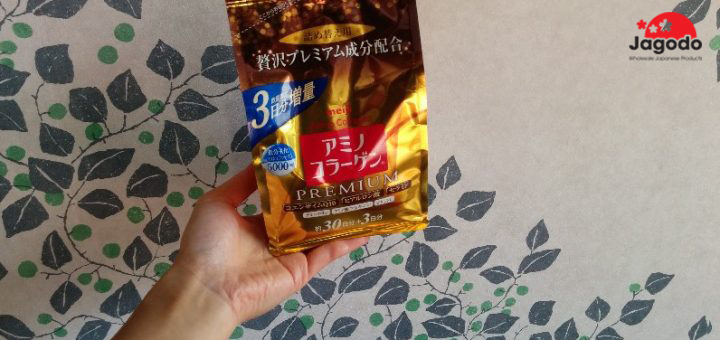 Ingredients
5000mg of 100% Fish-derived, Refined, Low Molecular Collagen Peptide; 450mg of Arginine (Amino Acid); 50mg of Vitamin C;60mg of Hyaluronic Acid; 10mg of Coenzyme Q10; 60mg of Glucosamine