Product description
You must realize that it is easier to apply make-up when your skin condition is healthy, and that is the point. Make up is important to make us look presentable and to protect from UV exposure, yet beauty supplement is also essential to maintain the beauty and youthfulness, which gets even harder to retain as we age.
Hyaluronic acid has high water retaining power and is a major component of skin. As glycosaminoglycan in skin, hyaluronic acid works to keep every aspect of skin stable, safeguarded, and constantly renewed. Many people spend countless hours using dangerous products to keep their skin looking vibrant and young, but hyaluronic acid keeps your skin beauty and healthy without any harmful side effect.
This product is also formulated with other beauty ingredients which are essential for our skin, which are collagen, Vitamin C, Vitamin E, glucosamine, and squalene. It uses only the components that are necessary for your skin. Carefully selected and formulated so that you can maintain your skin health easily with taking one supplement.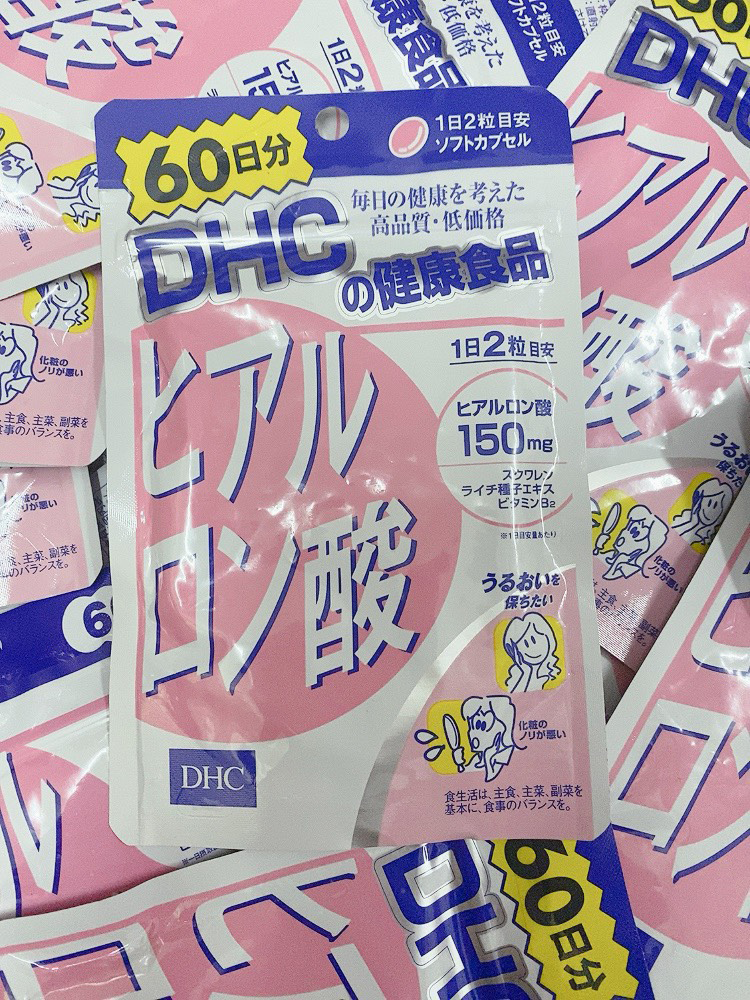 Features
Resupplies moisture back into the skin's barrier; improves overall skin texture and appearance; enriched with vitamin C to help brighten the complexion
A supplement that helps restore elasticity back into aging complexions
It supports the beauty with freshness and firmness from the inside by the efficient supply of the ability beauty component.
It will make you whiten, elastic and hydrating while delaying aging, repairing skin pores and ensuring sleep quality.
Hyaluronic acid has a moisturizing and lubricating effect on the tissues, which makes the skin full, young and elastic.At the same time, hyaluronic acid can replenish the bottom layer of the skin, anti-aging, and the face will become crystal clear.
How To Use
2 soft capsules everyday.

Precautions
Please confirm the ingredients and do not take it if you have any food allergies.
Please take the daily recommended dosage and stop taking it when you feel abnormal.
For special populations (such as children, pregnant women, lactation, drug treatment, etc.), please consult a physician.
If you feel uncomfortable after use, please stop using it and consult a professional doctor.
Please close the seal immediately after eating and eat it as soon as possible.
Do not place in extremely hot or cold places, places exposed to direct sunlight.
Please keep out of reach of children.
Do not place in places where the sun hits or high temperatures.

Ingredients
Hyaluronic acid, Collagen(Fish collagen),Vitamin C,Vitamin E,Glucosamine,Squalene.
Nutritions (2 tablets):
Energy 3.5…kcal
Protein…0.22g
Lipid…0.23g
Carbohydrate…0.14g
Sodium…7.06mg
Vitamin B2…2mg
Hyaluronic acid…150mg
Squalene…170mg