Product description
1. Conditioning ingredients rich in, to an impressive thick, long lashes "DHC Eyelash tonic" various conditioning ingredients such as swertia japonica extract and placenta extract compounding. Treatment effects for sure gives lashes and firm. Less irritating to delicate eyes, lashes a gentle acidity. Your caring over mascara, Eyelash care, Goodnight, Eyelash perm and extensions after a wide range of uses.
2. Wont bring up the lashes! In recent years, seeking an attractive eye makeup, makeup items for the lashes, Eyelash perming, Eyelash extensions, curlers, mascara Super-Luxe popular focus. However, by using these lashes the move and giving big burden. So the lashes damage treatment and the condition is "DHC Eyelash tonic". Brush lashes one, essence of gel evenly stretched, coated with hair. Grow an impressive lashes supple, shiny and lively.
3. The lashes Eyelash "grows" to set up just like hair 3 days. Repeated cell division in anagen, catagen stopped growing and lose elasticity, and telogen fall out. Takes damage and heavy burden and loss of vitality lashes, would end life early. To grow beautiful lashes, how long period of growth, or to recharge your batteries in the best big points. Hair treatment are essential to keep hair beautiful eye lashes protects from damage and conditioning ingredients to give treatment is required.
Try lead to beautiful and healthy eyelashes "DHC Eyelash tonic". Colorant, fragrance, paraben-free, natural, weakly acidic.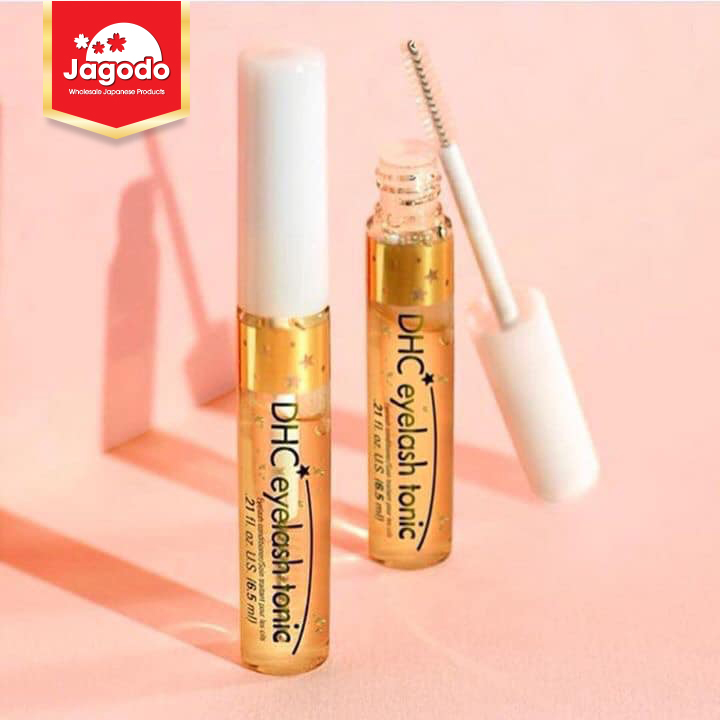 How to use
Note 1 on clean lashes makeup dropped from root to tip to ramp up evenly.
2.1 terms carefully please. Before mascara in the morning based on the night your eyelashes care.

Ingredients
Water, BG, Aloe barbadensis leaf juice, phenoxyethanol, carbomer, AMP, xanthan gum, allantoin, swertia japonica extract, placenta extract, bark extract, Comfrey extract, watercress extract, olive leaf extract, Panax ginseng root extract