Product description
DHC Vitamin E is made from 100% botanical extract of natural vitamin E (d-α-Tocopherol). It has anti-oxidation effect, which can improve the health of skin and blood cells, and thus achieve beauty and beauty, maintain health and other functions. You always keep your youth beautiful.
Unsaturated fatty acids are important constituents of cell membranes, and fat-soluble vitamin E can reduce the oxidation of unsaturated fatty acids and the production of free radicals, helping to maintain the integrity of cell membranes. It is an essential vitamin for youthful vitality.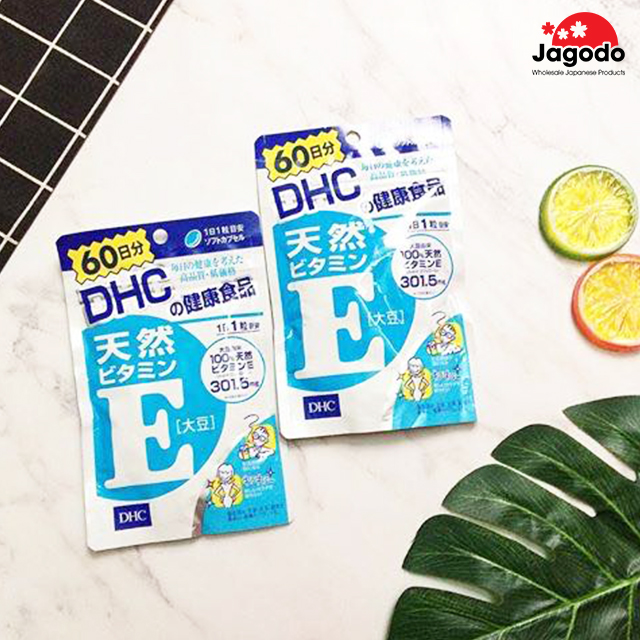 Benefits
Vitamin E is commonly called "Vitamin a rejuvenation and cosmetic measures, mushy benefit measures and measures against cold; On a diet because many contained pumpkin, nuts, oils and fats, calories come to mind is especially scarce component. It is recommended that supplement health and youthful body, easy.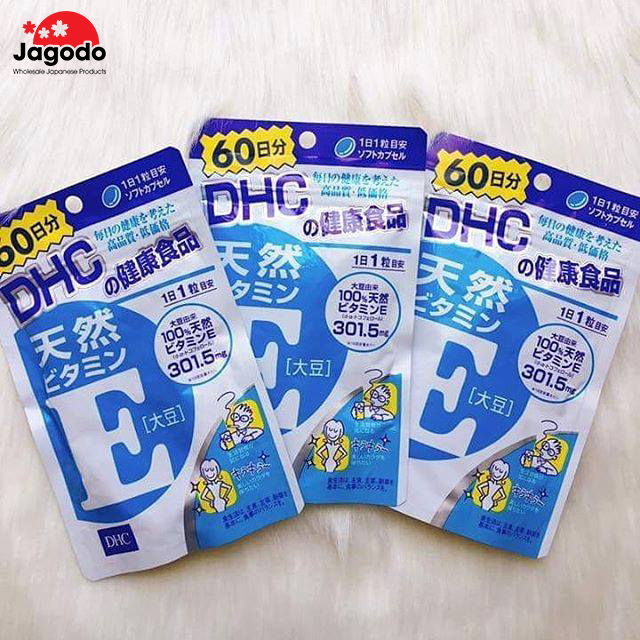 How to use
1 soft capsule everyday
Materials / Ingredients
Natural vitamin E [soybean] 301.5 mg vitamin E (d-α-tocopherol) per 1 5 grain total weight 510 mg (content amount 335 mg)
【Main ingredient】 Vitamin E-containing vegetable oil
【Encapsulation agent】 Gelatin, glycerin