Product Description
Labo Labo Super Keana Peel Serum plays a large role in the slowing down of turnover cycle as we age, and this serum lightens scars and tackles signs of aging such as scars, lines or wrinkles.
Labo Labo Super Keana Peel Serum 30ml is a beauty essence that promotes skin cell renewal and keeps the skin moisturized, firm and smooth.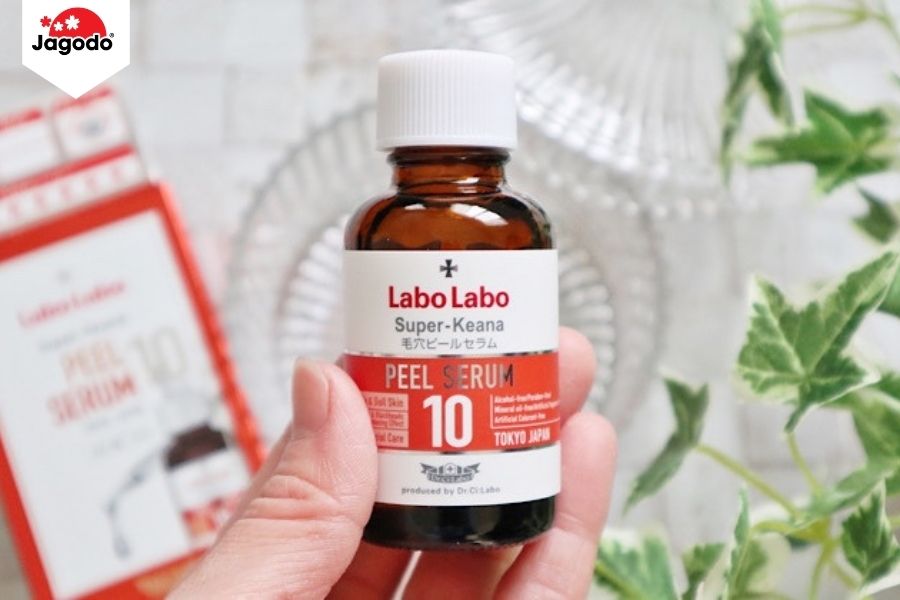 Features & Benefits:
It is also effective against acne scars and skin dullness, tightening of the pores and keeping skin balanced and clear.
Dead Skin Cells Removal: Gently peel the skin, removing roughness and old skin that cause the pores to open while supporting the turnover of the skin
Pore Tightening: Leaving skin with pores that are barely there and prevent pores to open
Deep Hydration & Anti-allergic: Skin is left dewy and supple due to deep moisture
Ingredients
Water, mandelic acid, BG, glycerin, K hydroxide, niacinamide, grapefruit fruit extract, lactic acid, ceramide NG, tubax leaf extract, ascorbyl phosphate Mg, arginine, diglycerin, phytosterols, xanthan gum, hydrogenated lecithin, polysorbate 20 , Pentetoic acid 5Na, Na citrate, citric acid, phenoxyethanol, orange peel oil

How to use
2-3 times a week
After washing your face, condition your skin with a lotion, take an appropriate amount (2 to 3 drops) with a dropper, and gently apply it while avoiding the area around your eyes and mouth.
You can also soak it in cotton and wipe it off gently.
Caution for treatment and storage
Tighten the lid after using it.
Keep away from the reach of children.
Do not keep it in places where the temperature is extremely hot or low and exposed to the direct sunlight.