Product Description
Soft wet tissue wipes Ellemoi Ichiban's body with hyaluronic acid which helps to retain moisture. Absolutely no paraben in preservatives and especially does not contain alcohol and disinfectants to help you feel secure when used for both sensitive skin of pregnant women and children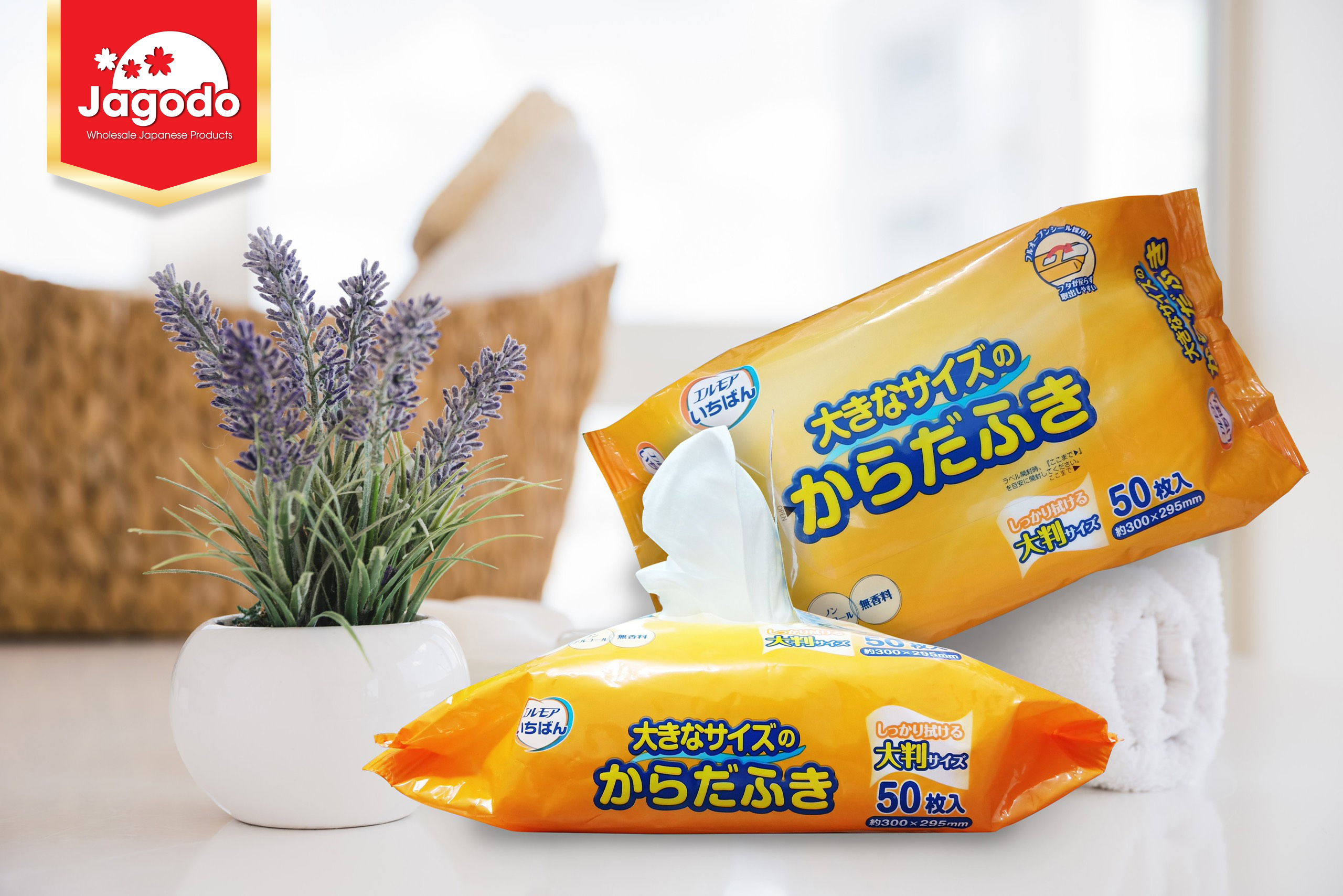 Features
99.9% germicidal wet tissue
Kill bacteria by alkaline ion technology
* Nichieiren sterilization performance test was conducted according to its own standard.
No alcohol, no chemicals, no smell
Preservatives and disinfectants do not contain parabens. Safe PH (6-8)
Convenient use: Convenient size to carry out and travel.
Also contains hyaluronic acid – has a moisturizing and elastic effect to the skin.