Product Description
"Sana esteny hot massage ultra super hard 240 g is, is a salt massage with hot pepper extract, ginger root extract, such as hot type. Extracts of seaweed extract and Sea brine, tightens the skin. Grilled whole salt and large grain salt scrub massage and grind momemasu. Combine with a hot spicy ginger flavor.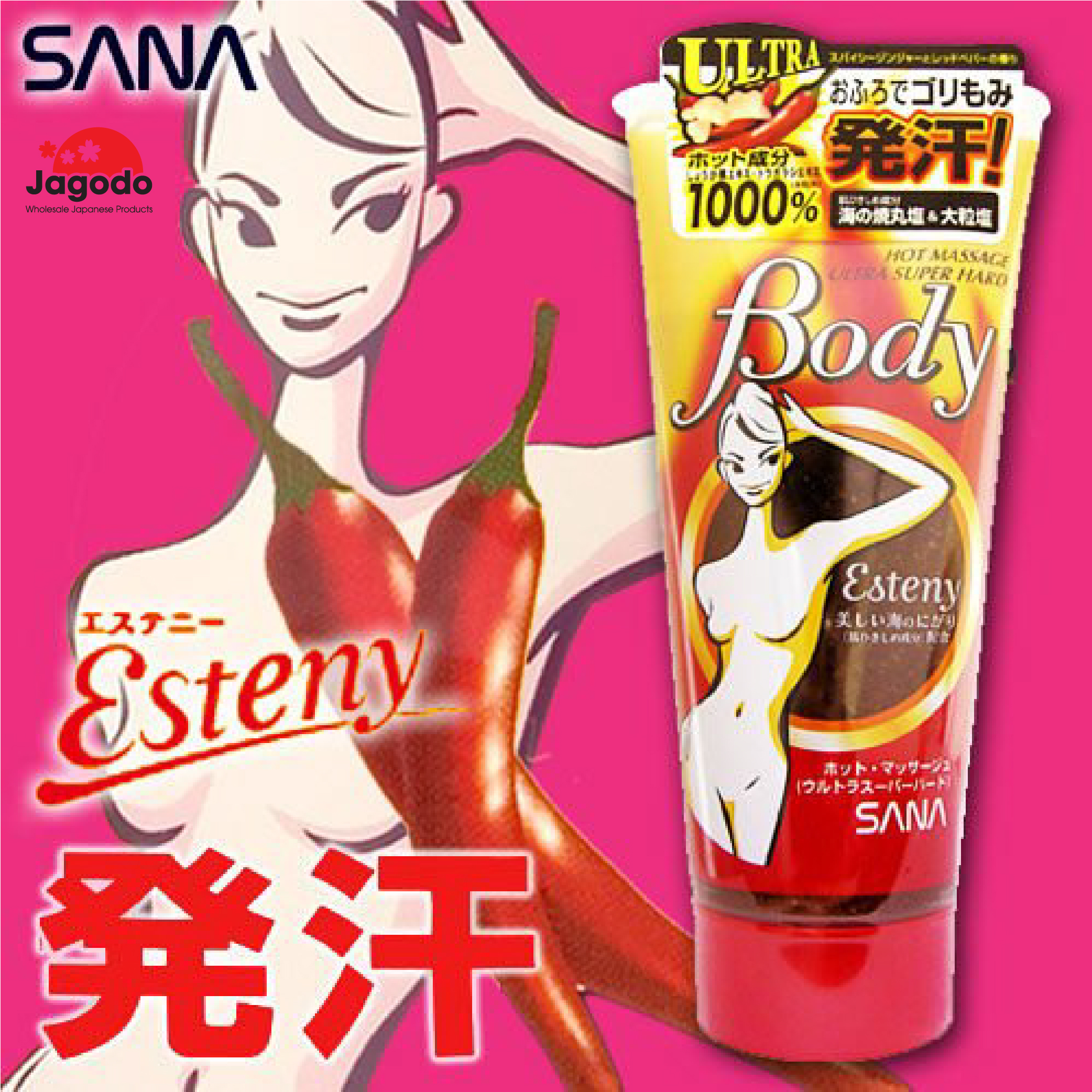 Benefits
Helps skin feel toned and firm.
Increased amount of ginger and hot chilli pepper extrat warms the body with burning sensation.
Kinds of salt, burned round salt and large-particle salt helps make skin smooth and supple.
Sea weed extract and seawater bittern combined for skin tightening feeling.
Honey included as moisturizer.
How to use
Use during shower.
Apply generous amounts on palm and spread directly to body.
Gently massage as per illustration.
Rinse off thoroughly with running water.
Be careful not to rub skin too hard.
Do not touch eyes or lips after using this cream as it may cause burning sensation.
Rinse with water immediately should this happen.
Ingredients
Glycerin, sodium chloride, silica, BG, honey, nigari, capsicum extract, ginger root extract, Fucus vesiculosus extract, Candelilla wax, Komen Kalou, paraffin, ethanol, carrageenan, caramel, xanthan gum, spices, water, methylparaben