Product description
Hada Labo Gokumizu Hatomugi VC Lotion contains adlay (Job's tears or pearl barley) to condition, sooth and moisturize skin combination or acne-prone adult skin. It works to balance and tone the skin as well so you have a silky, healthy glow. The oil-free formula hydrates without feeling greasy or sticky.
Also contains lemon juice (moisturizing ingredient) and vitamin C derivative (moisture ingredient) from Setouchi.
Slightly acidic, close to the skin's natural pH.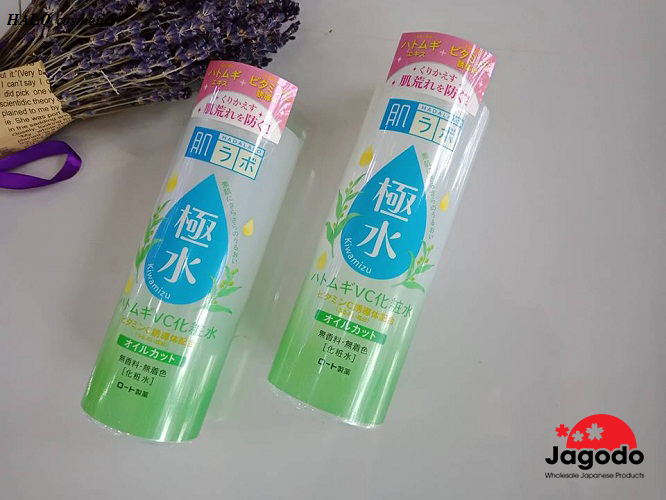 Product Features
To provide moisture conditioning, lotion focused on beautiful skin effect of pearl bean lotion.
It penetrates into the skin (stratum corneum) without stickiness, prevents rough skin, and it prepares it healthily. Repeatedly roughened skin will soak into the skin you care about and moisturize to smooth skin.
● Consideration for gentleness to the skin No fragrance / coloring / oil cutting
● Weak acidity same as healthy skin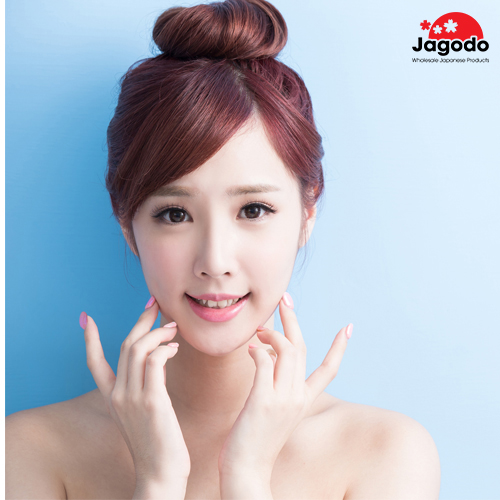 How to use
After washing, the palm of the hand to take an appropriate amount, please soaked by gently putting to adapt to your skin.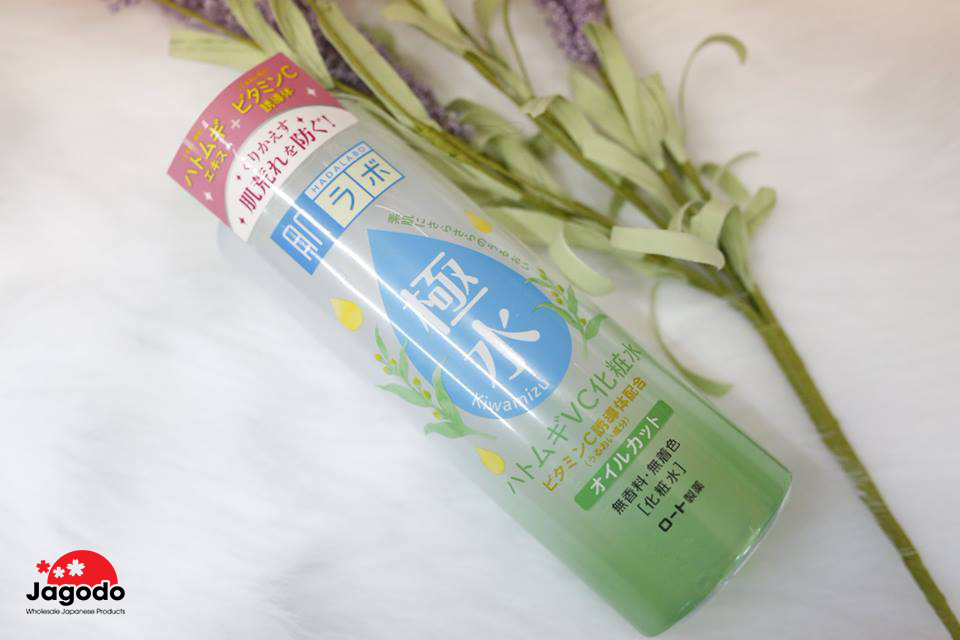 Ingredients
Water, propane diol, ethanol, glycerin, BG, diglycerol, pearl barley seed extract, camphor, lemon juice, ascorbyl glucoside (vitamin C derivative), lemon peel oil, copper gluconate, asparagus Ginsan Mg, zinc gluconate, chloride Ca chloride K, chloride Na, arginine, betaine, xanthan gum, (styrene / vinylpyrrolidone) copolymer, polysorbate 20, succinic acid 2Na, succinic acid, methyl paraben