Product description
Inclear is a delicate zone care product. Gel containing lactic acid is injected directly into the vagina and improves the vaginal environment.
This is different from a bidet which also washes away good bacteria with water. Not only does this wash, it also supplies lactic acid, increase the self-cleaning action of the vagina and reduces worrisome odors & discharge.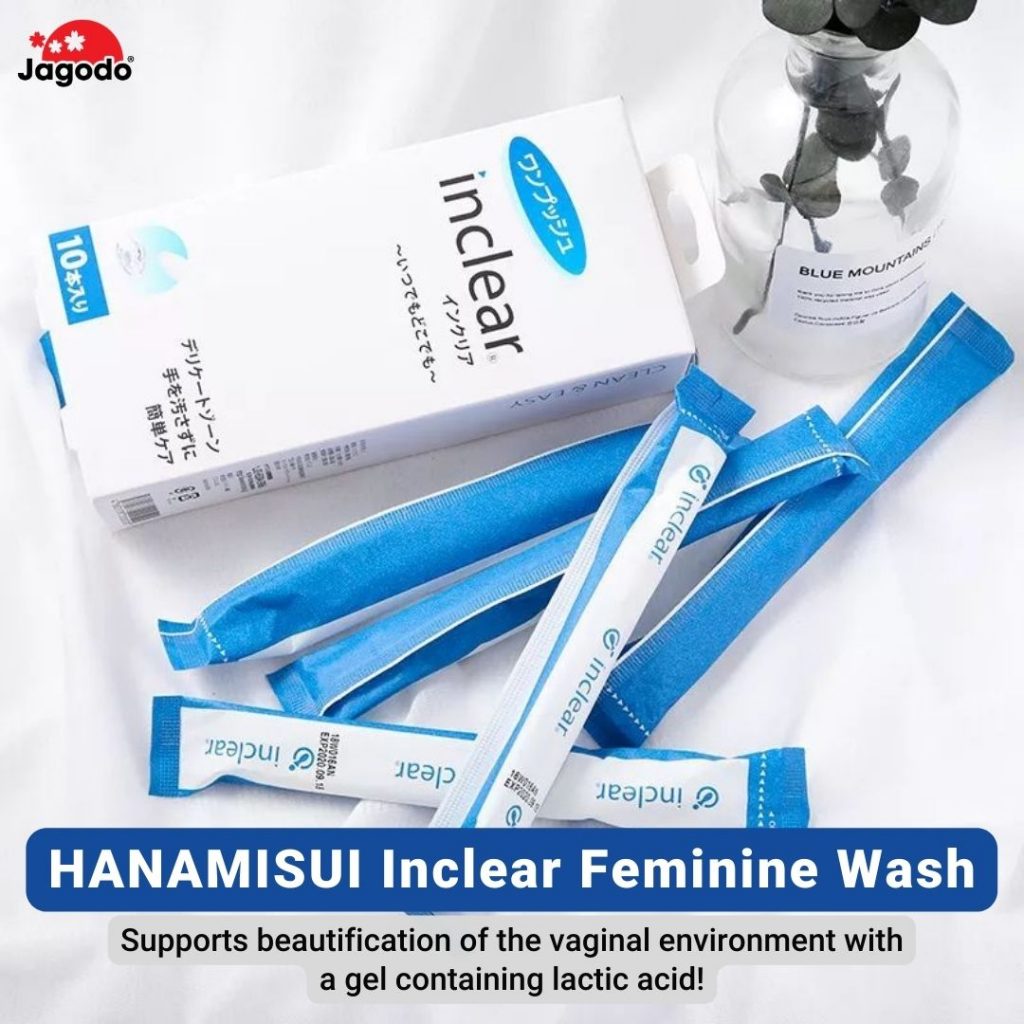 Features & Benefits
Easy care of delicate zones without getting your hands dirty
Supports beautification of the vaginal environment with a gel containing lactic acid!
Inclear is a uniquely developed container that can be used to inject cleaning gel directly into the vagina.
A weakly acidic gel containing lactic acid spreads slowly in the vagina, reducing annoying odors and vaginal discharge with a small amount.
Compact size. It is also large enough to fit in makeup bags, etc. It is convenient for carrying.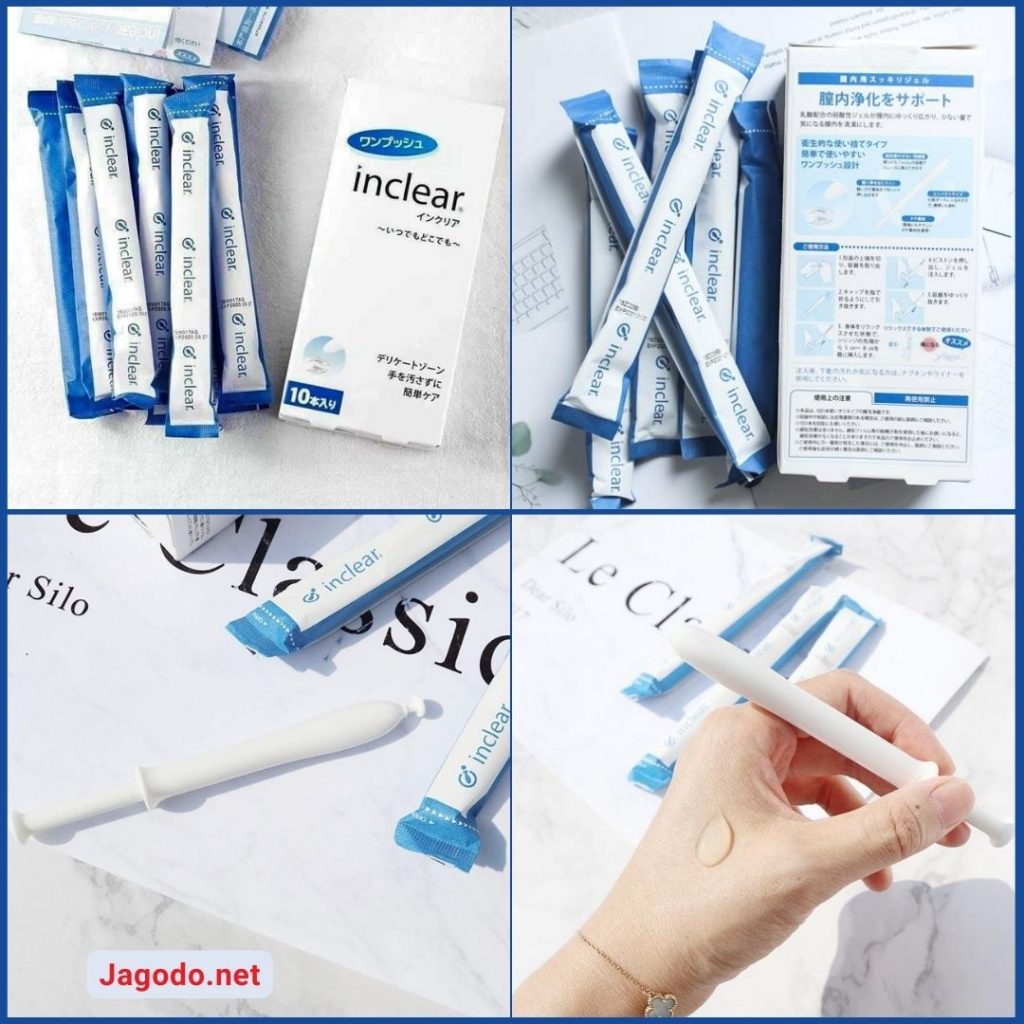 How to use
 Cut the jagged edges on the top of the package and take out the container.
Fold the cap with your fingers and pull it out.
While holding the container and relaxing the body, insert 5-8 cm from the tip of the syringe into the vagina.
Push out the piston and inject the gel.
Pull out the container slowly.
* Please use in a relaxed position.
* If you are concerned about the dirt on your underwear after injection, please use a napkin or liner together.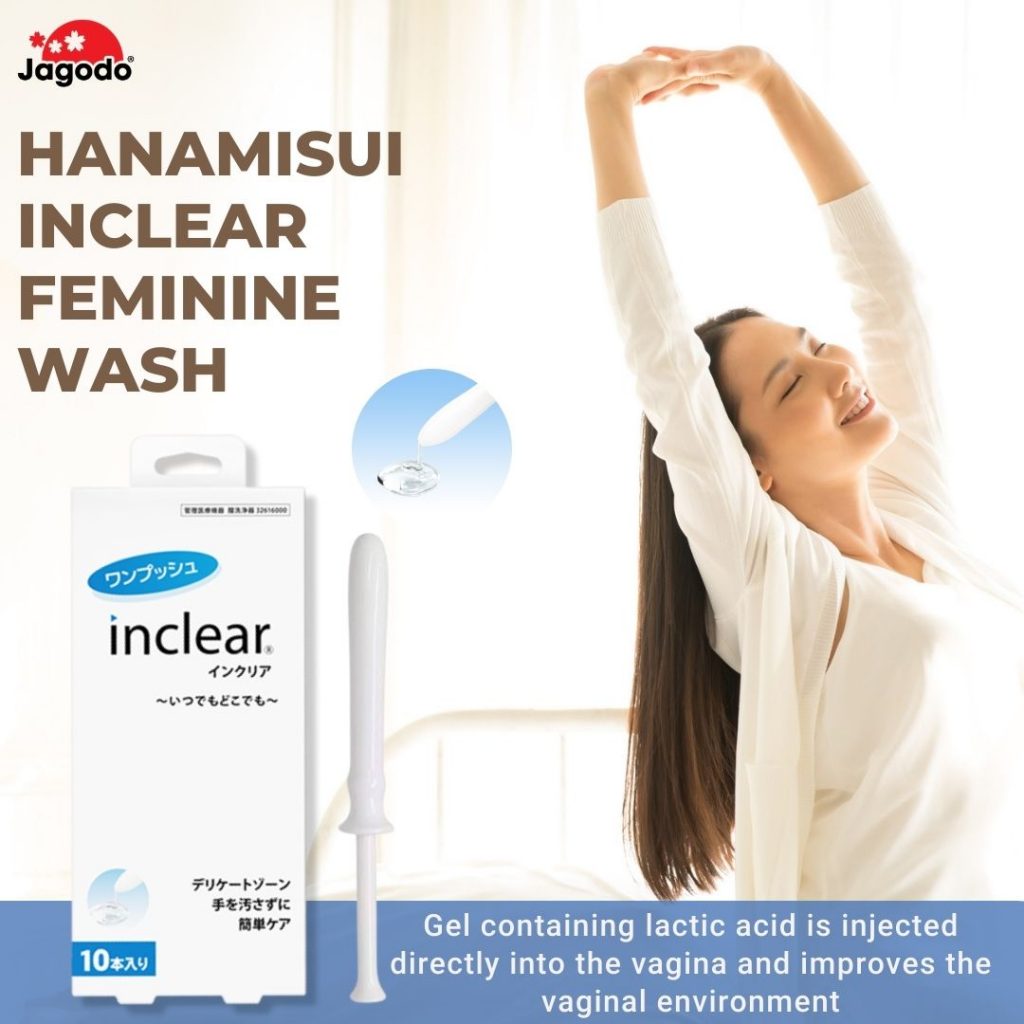 Ingredients
Purified water, glycerin, hydroxyethyl cellulose, lactic acid, sodium citrate, methyl paraoxybenzoate, disodium edetate, sodium hyaluronate