Product introduction
The quasi-drug h & s skin care shampoo & conditioner works by the active ingredient Micro ZPT * to keep the skin condition.
Wrap the entire skin with a moisturizing veil to prevent skin problems such as stickiness, itchiness and dandruff, and leave the skin comfortable and comfortable all day long.
A skin care shampoo and conditioner set to prevent skin problems.
◇ Prevents stickiness, itchiness and dandruff on the skin
◇ Prescription that considers the skin to be problematic for dry hair. Contains weakly acidic and plant-derived ingredients.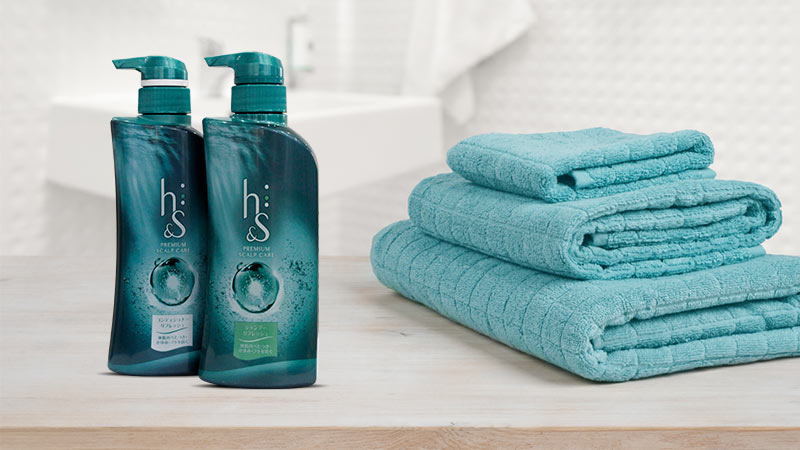 Benefits
"Wash + protect" W care shampoo & conditioner
Rinse away skin oils, pores, sebum and dirt from hair while leaving necessary moisture
Protect from root causes of skin troubles such as dryness, itchiness and dandruff, and keep healthy skin
Refreshing fruit and scent of elegant flowers Prevents stickiness, itchiness and dandruff on the skin

How to use
Shampoo: Shampoo as if you massage the skin with your fingers. More effective when used continuously in the series
Conditioner: h & s conditioner can be applied to the skin to enhance its effect not only on the hair but also on the skin. After shampoo or massage cream, take an appropriate amount, apply it to the skin and hair, gently massage the skin, and then rinse off. It will be more effective if you use it continuously in the series.
Precautions for use
Do not use if you have a skin disorder such as eczema or dermatitis (rash, sore) as it may worsen.
If you feel a rash or irritation, discontinue use and consult a dermatologist.
Be careful not to get this in your eyes. In case of contact with eyes, rinse immediately.
Keep out of the reach of children.

Ingredients
Shampoo: Zinc Pyrithione liquid, purified water, phenylcarbinol, O [2 – hydroxy – 3 – (torimetiruanmonio) Professional Pill] guxa-gamu, Salicylic Acid, Sodium Chloride, Sodium Chloride, poriokisietirenraurirue-teru Sodium Sulfate, Sodium Hydroxide, anhydrous citric acid, meti rukuroroisotiazorinon…
Conditioner: Zinc Pyrithione liquid, purified water, arukirutorimetiruanmoniumu chloride, Cetyl Alcohol, polymeric High metiruporisirokisan , Stearyl Alcohol, meti rukuroroisotiazorinon・metiruisotiazorinon fluid, phenylcarbinol, fragrance, anhydrous citric acid, phenoxyethanol, sodium…