Product Description
COLLABORATION BOTTLE SERIES 480ML Get this limited edition Collaboration Bottle!This preventative haircare series not only helps to repair the damage, but it even helps to strengthen hair to prevent future damage using the power of "pure Japanese herb premium extract," an ingredient unique to "Ichikami" products. It helps to prevent stripping of the cuticle while shampooing and helps gently clean.
Even hair that has a tendency to get tangled or be stiff can become smooth and supple.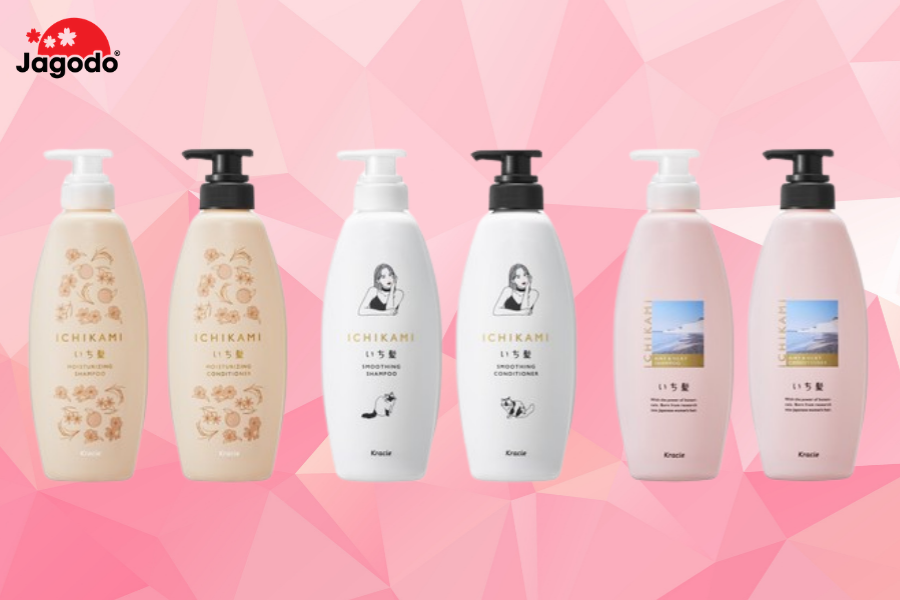 Feauters
Finally completed! Limited release of "ICHIKAMI" collaboration bottle supervised by Chihiro Kondo, Michi and Yuri Suganuma from the hair program "ONE HAIR CHANNEL"!
Kracie Home Products Co., Ltd.
Kracie Home Products will release a limited number of limited-edition design bottles from the hair care brand "ICHIKAMI" in collaboration with Chihiro Kondo, Michi, and Yuri Suganuma
There are 3 new JP Version : Pink, Orange, White・Orange: Designed by Chihiro Kondo / Dense W moisturizing care shampoo conditioner
・ White : Michi-san design / smoothing care shampoo conditioner
・ Pink: Designed by Yuri Suganuma / Soft and silky care shampoo conditioner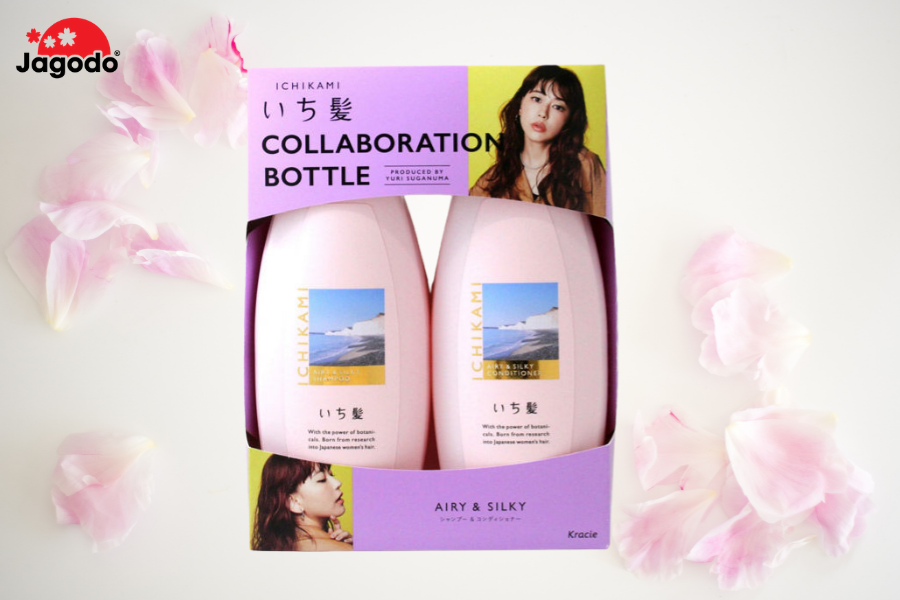 Benefits
Preventive hair care series to repair & prevent Japanese hair from beautiful in order to make it beautiful.
Protect the beauty of newborn hair, from core to healthy silk hair.
Repair & preventive ingredients [pure ・ Wakusa premium extract] formulation. Moist charge charge prescription. Use plant-derived amino acid-based cleaning components.
Non silicone sulfate free prescription.
Smell of sweet apricot and elegant cherry blossom aroma.
With dense bubbles, repair damage caused by drying + Prevent moisture, make it moist and silky hair.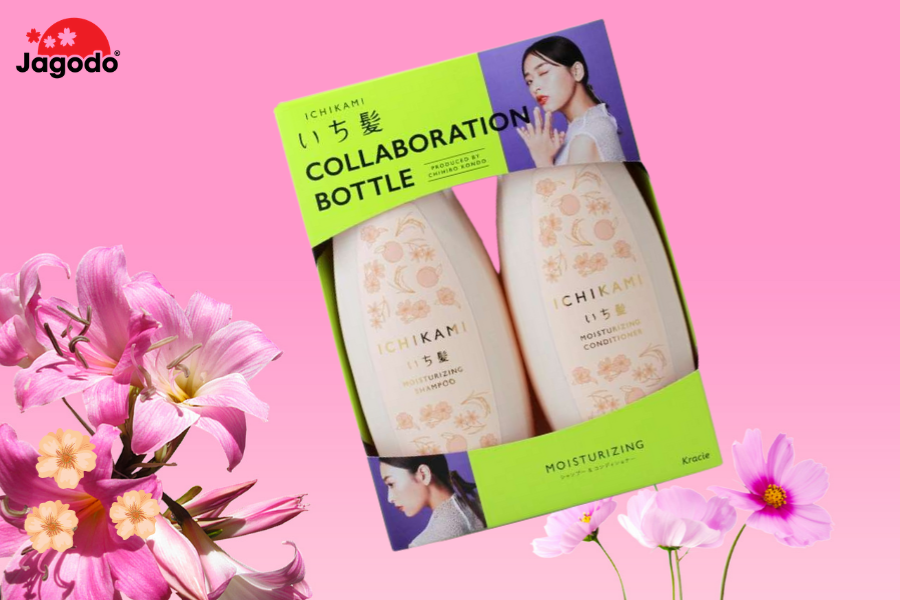 How to use
Shampoo: Wet hair and wash it thoroughly so as to gently massage the background, rinse thoroughly.
Conditioner: After applying shampoo, rinse after applying proper amount to hair.
Ingredients
Water, Tea-Lauroyl Sarcosinate, Palm Kernelamidopropyl Betaine, Cocamide Methyl Mea, Glycol Distearate, Cocamide Mea, Tea-Cocoyl Glutamate, Fragrance, Sodium Chloride, PEG-7 Glyceryl Cocoate, Citric Acid, Sodium Benzoate, Polyquaterium-10, Guar Hydroxypropyltrimonium Chloride, Disodium EDTA, Polyquaterium-7, Oryza Sativa (Rice) Germ Oil, Butylene Glycol, Oryza Sativa (Rice) Bran Oil, Alcohol, Caramel, Propanediol, Camellia Japonica Seed Extract, Belamcanda Chinensis Root Extract, Oryza Sativa (Rice) Bran Extract,Phenoxyethanol, Sapindus Mukorossi Peel Extract, Dianthus Longicalyx Seed Extract, Oryza Sativa (Rice) Extract.