Product description
IMYU NATURIE Hatomugi Skin Conditioning Gel. This skin-conditioning gel contains natural hatomugi (Job's tears) as a moisturizer. While highly moisturizing and nourishing for rough, dry patches, it does not leave the skin feeling sticky or greasy. Protects the skin with powerful hydration, fighting irritation to keep the skin soft and smooth. Soothes redness after sunburn with a pleasant cooling sensation. Although perfect for the face, it is also excellent for use anywhere on the body. Holds moisture in after showering or bathing. Contains no artificial fragrance or color.

Features
For those who want to add moisture to the usual skincare "a little more".
For people who want to keep moisture without stickiness.
Natural botanical ingredient.
A fresh jelly of high penetrating prescription formulated with Hatomugi extract (moisturizing ingredient) is finally born.
When you put it on your skin, the gel unravels, fills your skin with moisture with ease, and keeps moisture without relying on oil.
You can use plenty of large capacity.
As a moisturizing essence after the lotion.
When you want to keep moisture avoiding oil, as a substitute for milky lotion and cream.
Plenty of skin as a gel pack.
Use plenty on your skin even when you want to "keep moisturizing for the time being" such as bathing up.
Flavor-free, non-colored, hypoallergenic, alcohol free, noncomedogenic tested.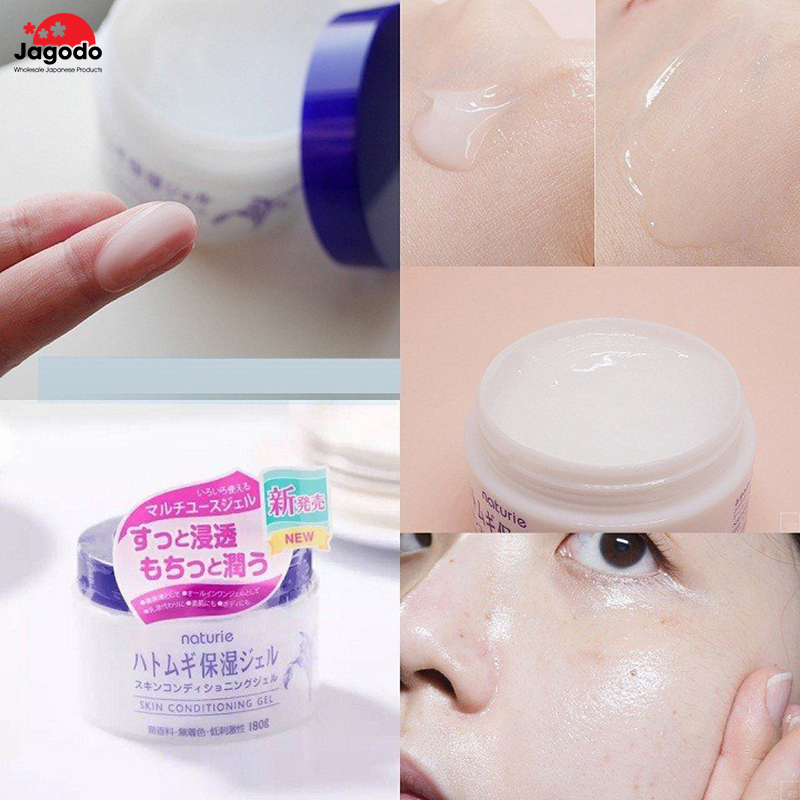 How to use
After lotion, as moisturizing essence before milky lotion and cream.
Instead of milky lotion and cream, when you want to avoid oil that will make the make-up collapse and acne.
For bathing and so on, for the skin that you want to keep moist for the time being.
When you want to make special care easily, as plenty of gel pack.
To the body that you want to avoid sticky.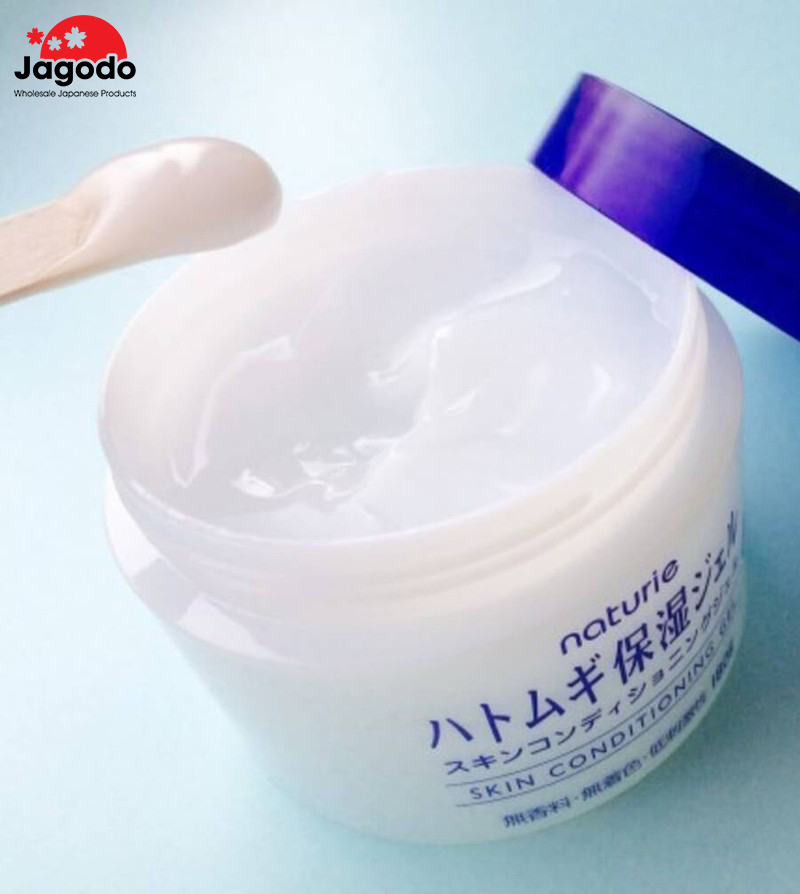 Ingredients
Water, glycerin, DPG, dimethicone, ascorbyl tetrahexyldecanoate, sodium tocopheryl phosphate, blowfish extract, lauroyl glutamate di (cholesteryl / octyldodecyl), (acreates / alkyl acrylate (C10-30)) crosspolymer, (acryloyl dimethyl methacrylate) Taurine ammonium / VP) copolymer, BG, PEG-12 dimethicone, sodium hydroxide, carbomer, dimer dilinoleic acid di (isostearyl / phytosteryl), octyldodecyl myristate, tocopherol, methyl paraben