Product Description
Bulgarian rose oil made with 100% rose oil produced in bulgaria.No artificial fragrance, 100% natural rose scent.Feminine elegant and glamorous fragrance.
Scented Fragrance Rose is a supplement that incorporates the scent of a rose in the capsule. By continuously ingesting each day, you will get a little rose scent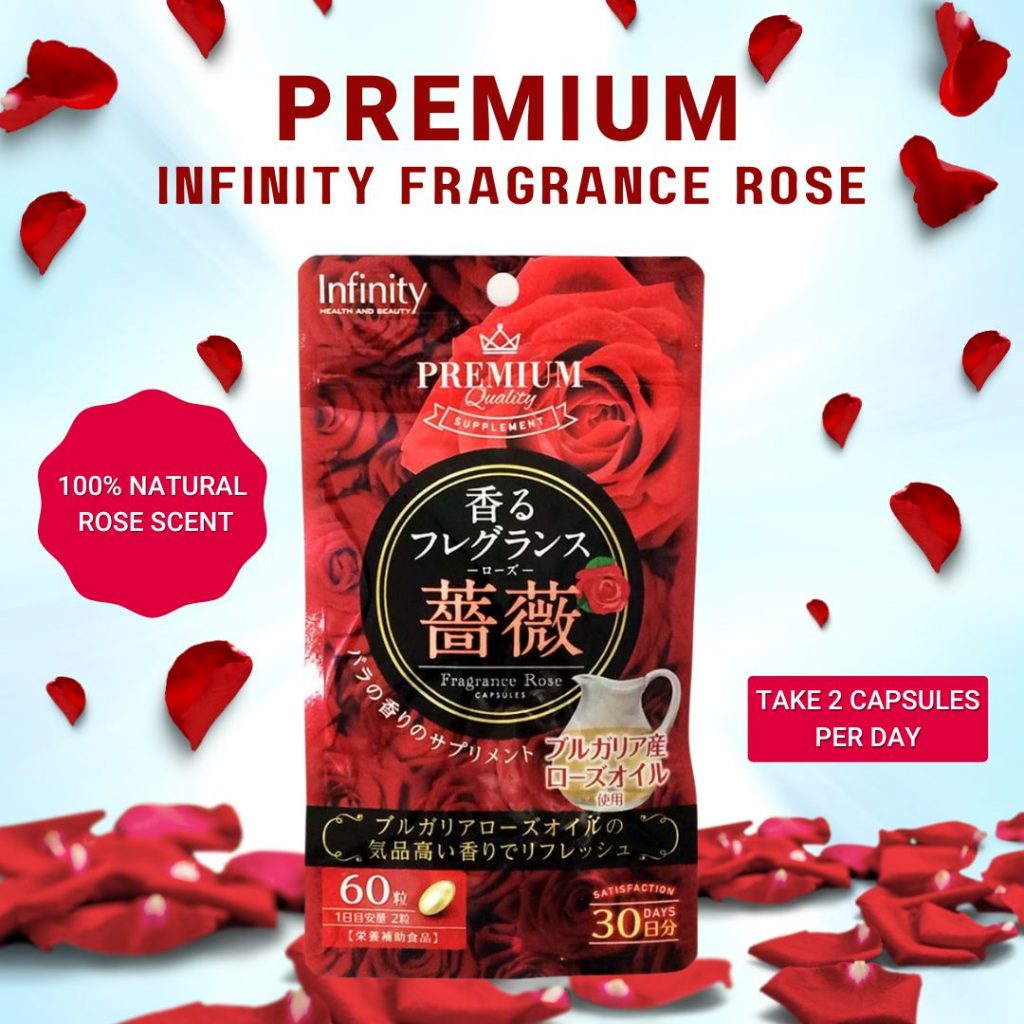 Features & Benefits
100% natural rose scent that does not use any artificial fragrances.
Create self fragrance for the body with the natural, passionate fragrance
Hormonal balance, especially premenopausal.
Purify the body and dispel body odor and reduce endocrine discomfort.
Promote beautiful and healthy skin, hair & nails
Anti-aging and anti-acne

How to use
As a dietary supplement, take 2 capsules per day with water or lukewarm water.
Precautions
Keep out of reach of children.
Do not use if you are concerned about food allergies due to the ingredients.
Please discontinue use if it does not suit your constitution or physical condition.
If you are pregnant, taking medication, or visiting a hospital, please consult your doctor/pharmacist before use.
Consume as soon as possible after opening, regardless of the expiration date.
After opening, close the zipper tightly and store in a cool place.

Ingredients
Safflower oil, rosehip oil/gelatin (from pig), glycerin, flavoring, vitamin E, vitamin A
[Nutritional ingredients] (per day (2 grains))
+ Energy・・・6.42kcal
+ Protein・・・0.24g
+ Lipid・・・0.58g
+ Carbohydrate・・・0.06g
+ Salt equivalent: 0.0003g