Product Description
Propolinse Mouthwash is a natural mouthwash formulated by a Japanese company. It contains catechin from green tea extract and propolis from honey. It will help you maintain good dental hygiene by removing bacteria, bad breath, plaque and at the same time brightens teeth and prevents tooth decay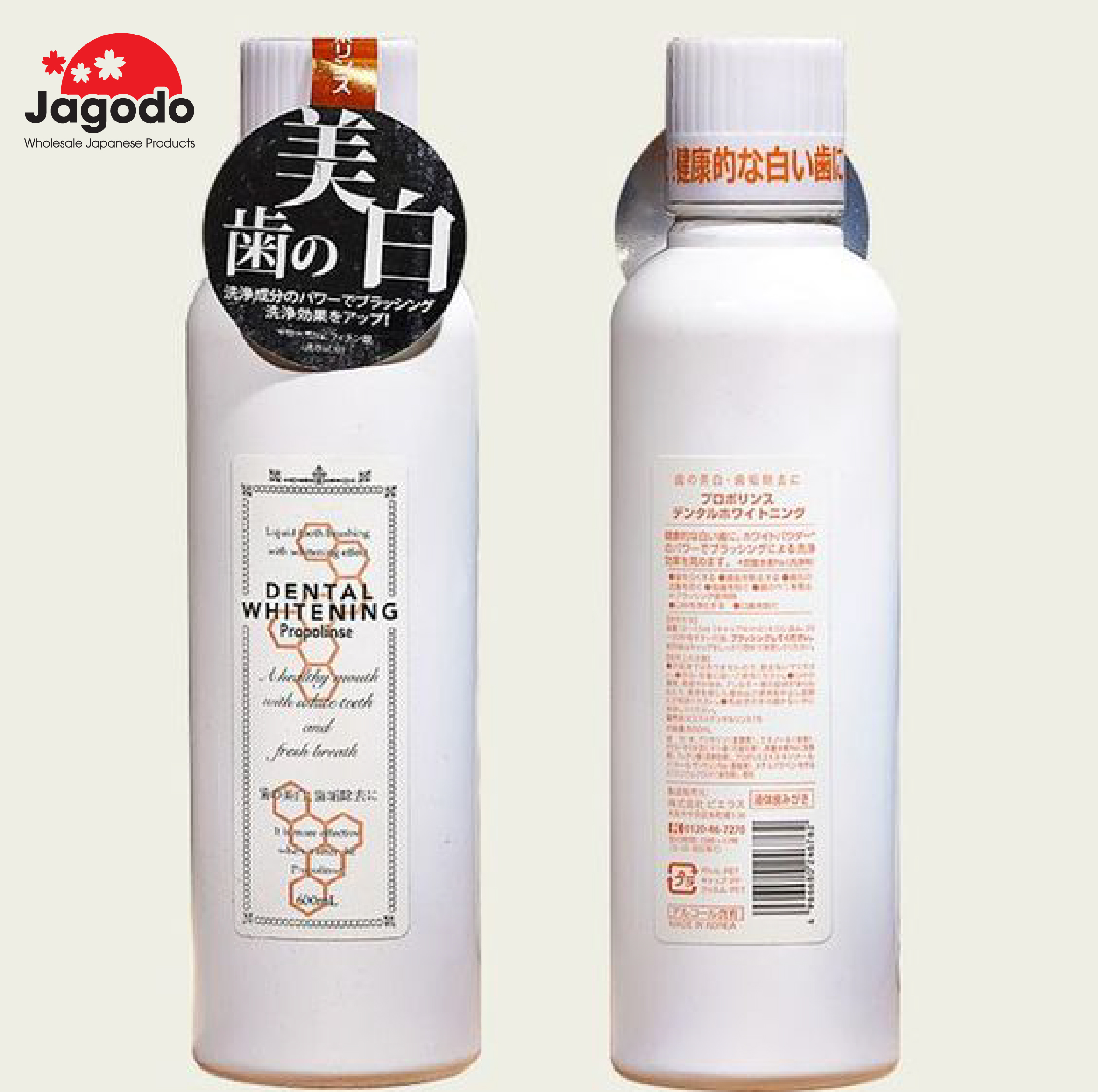 Benefits
20 Seconds mouth ethetics by Propolinse Dental Whitening.
By double powers of White Powder (detergent – Na bicarbonate) and phytic acid, the dental whitening mouth wash makes the dirt easy to be removed.
For preventing tooth decay and bad breath.
Containing Propolis Extract and Xylitol.
The mouth wash becomes more effective by brushing after gargling.
How to use
1. Insert a proper dose of 10-15ml (half of the cap) into mouth. Do not need to be diluted with water can be used directly
2. Swish in the mouth for 20-30 seconds and spill out, then use the toothbrush.
3. After usage, kept properly with cap closed tightly.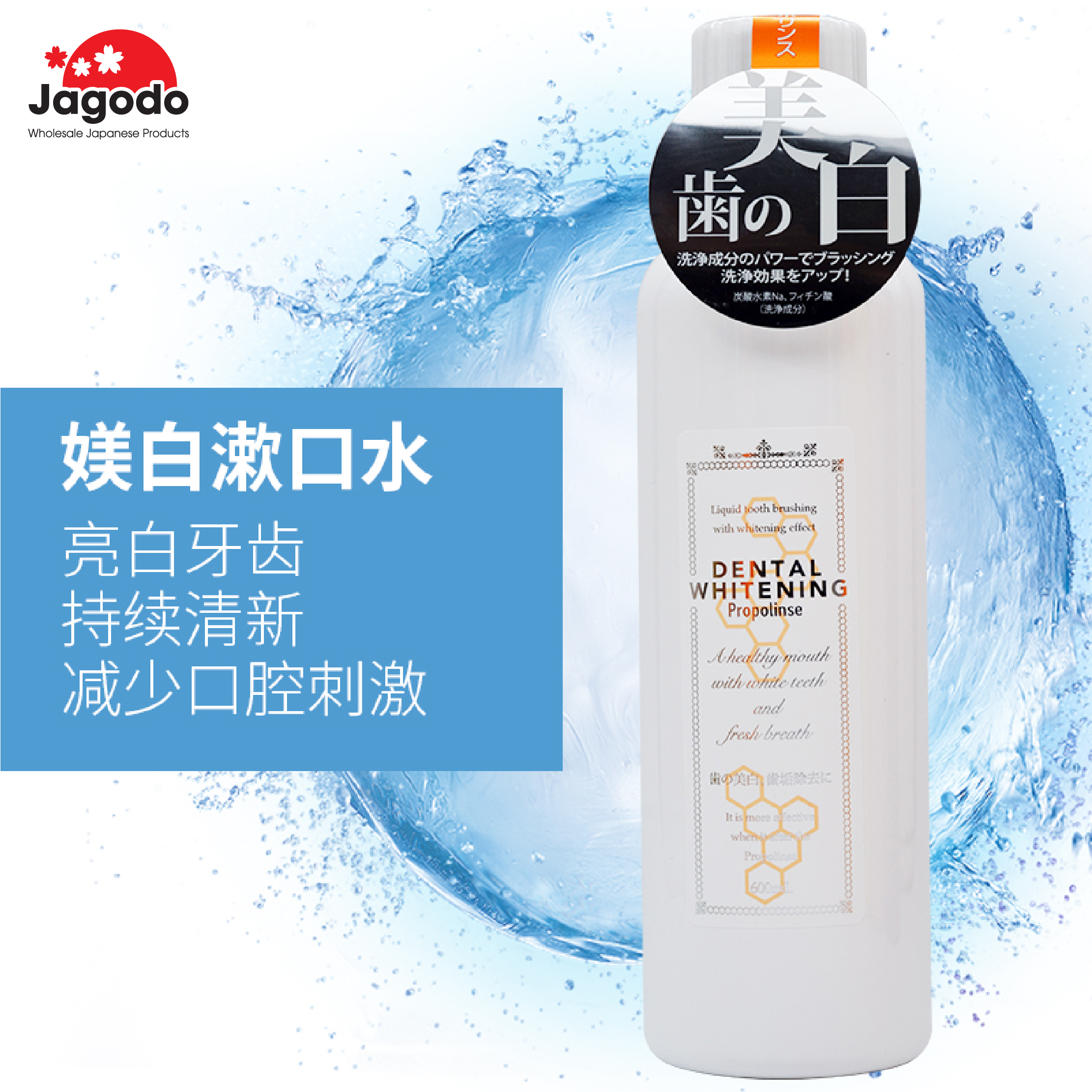 Ingredients
Water, glycerin (wetting agent), ethanol (solvent), PEG-60 hydrogenated castor oil (solubilizer), sodium bicarbonate (cleaning agent), phytic acid (cleaning aid), propolis extract, xylitol, menthol, saccharin Na (flavoring agent), methyl paraben cetyl pyridinium chloride (preservative), perfume