Product Description
Softymo is a brand that has been at the center of the face wash and cleansing, has become a series to fulfill the beautiful skin. Not only for women, are also products available to for men. The woman "makeup remover, face washing, sheet packs, body soap" has a wide range of line-up are available, for men has become "washing the face, body soap, shampoo, sheet pack" and the lineup of enhancement.
It removes makeup, dirt as well as dead skin cells including melanin, bringing back clear and clarified skin. Contains beauty ingredients: white pearl (conditioning and refining) and coix (moisturizing). Skin is thoroughly cleansed to be clear and bright.

Kose Softymo Cleansing Foam 220g – 3 types :
KOSE Softymo Hyaluronic Acid : Contains a double dose of hyaluronic acid to retain moisture. Makeup remover & facial cleanser in one. Wraps your skin in a veil of moisture and botanical ingredients foam up to cleans your skin
KOSE Softymo Collagen : Contains Collagen and naturally-derived minerals from plants lather up into a creamy foam that gently rinses away even tough-to-remove makeup. It will leave your skin feeling soft

KOSE Softymo White : Contains pearl ingredients (skin conditioning) that thoroughly removes old keratin which contains remaining melanin that can cause skin darkening. It can completely remove makeup that is hard to come off and dirt within the pores at one time.

Benefits
Removes every trace of makeup and dirt for squeaky clean skin
It can completely remove makeup that is hard to come off and dirt within the pores at one time.
Prevents acne and rough skin
Contains amino acid type mild cleansing ingredients
Protects skin by wrapping it in a veil of moisture after thoroughly removing makeup and impurities.
With such a smooth and creamy application, you can use it for massaging your face as well.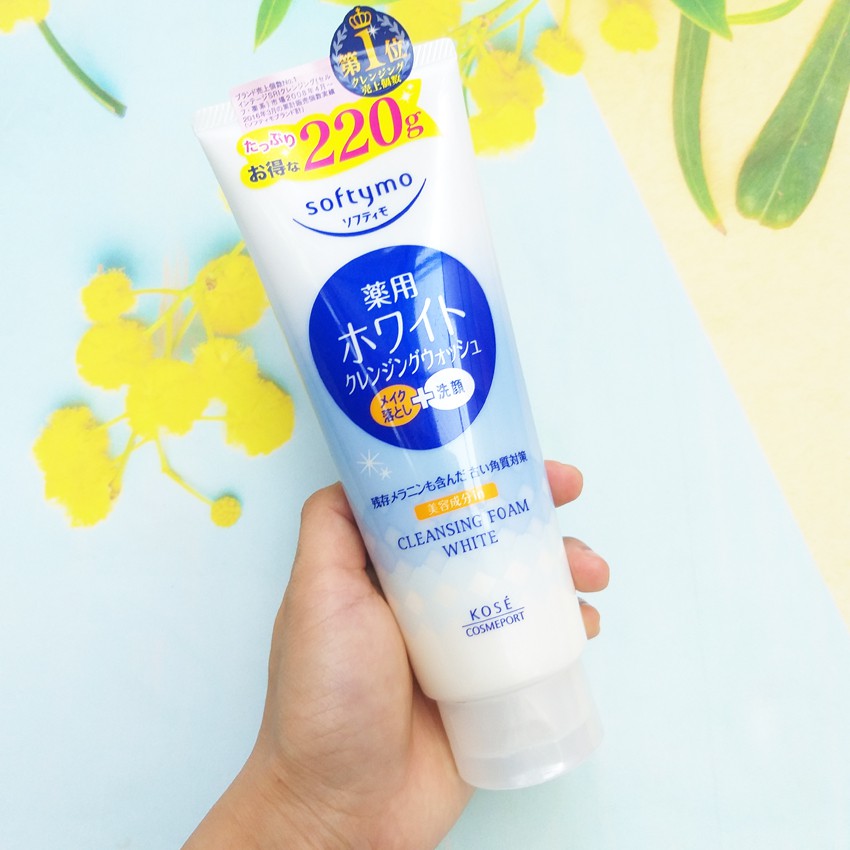 How to use
Take appropriate amount on wet hand. Add little water to create rich lather.
Massage gently with circular motion on face. Rinse with water.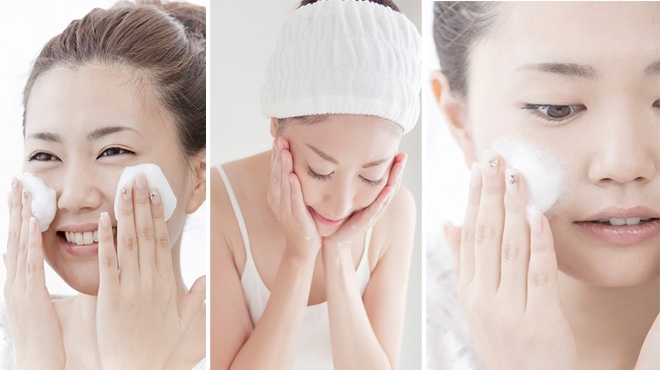 Precautions
● After sunburn, please use from redness and skin tightness of the skin subsided.
● Please do not place in high temperature place or place exposed to the sun.
● After use, please tighten the cap properly.