Product Description
Black nose strips remove blackheads and whiteheads, unclogging and keeping pores clean while minimizing pore size. Formulated with alphahydroxy acid to give skin a mild exfoliating action, nose feels smoother and softer after every use. After washing face, wet nose, place strip on nose and smooth strip carefully, making sure that no air bubbles are created. Use nose strip no more than once every three days. By Kose.

Benefits
A pore care strips with the use of high adhering power of charcoal. It contains coix seed extracts, chamomile, vitamin E derivatives, and Glycyrrhetinic acid for skincare performance. It removes blackheads and unclogs pores from your nose. You'll feel clearer, smoother skin with less visible pores as blackheads, dirt and oil are removed from clogged pores. Removes all dirt, impurities and blackheads from pores with no mercy.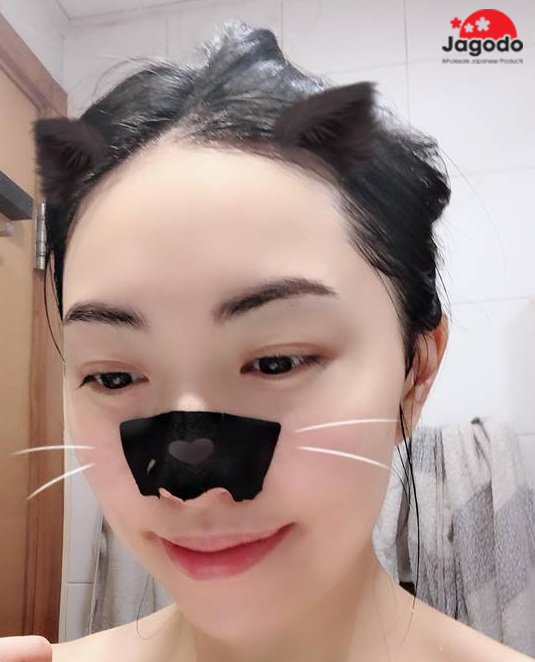 How to use
After cleansing, dampen the nose and apply the pack on the nose.
Wait for 10-15 minutes until the pack is totally dried.
Remove the pack from the edge.
Recommended to use 1-2 times per week.