Product description
Kose Suncut Tone Up UV Spray is a spray sunscreen. Spray sunscreen is enhanced with lavender pigments and reflective pink pearl particles to counteract dullness and brighten complexion, and the colour will not transfer or rub off onto clothing. A blend of raspberry extract, lemon extract, hyaluronic acid, and vitamin C helps boost skin's clarity and hydration. Suncut's signature "AllerGuard" prevents pollen, dust and other airborne environmental stressors from clinging to skin.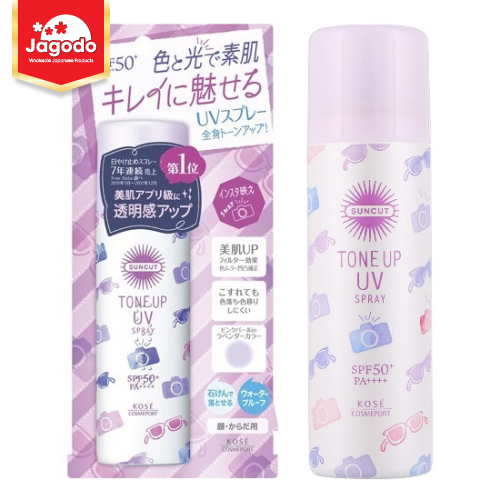 Benefits
Kose SUNCUT Tone Up UV Spray
Multifunction Sunscreen, Colour Control, Makeup Base ( Face&Body )
Tone Up, Lavender Pearl Colour Gives Skin Lucent Natural Glow
UV Protection,Broad Spectrum SPF50+ PA++++
Vitamin C
Hyaluronic Acid
Raspberry Extract
Lemon Extract
Fresh Watery Texture
Waterproof
Delicate Crystal Floral Aroma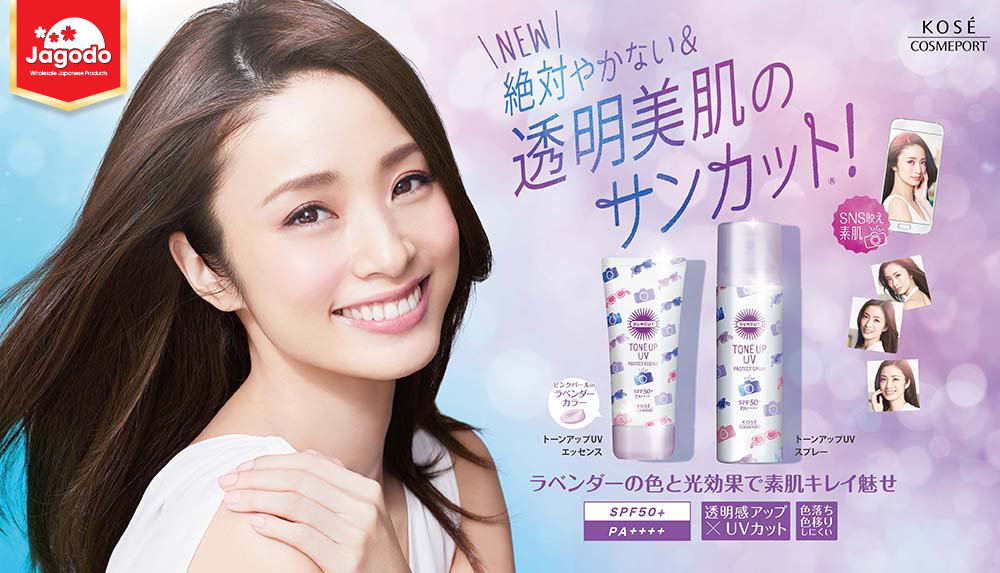 How to use
Spray apply evenly. Apply generously to make sure that you don't miss anywhere – this won't be obvious as you won't see any white traces on your skin. To maintain effective sun protection be sure to spray product whenever necessary, such as after toweling off.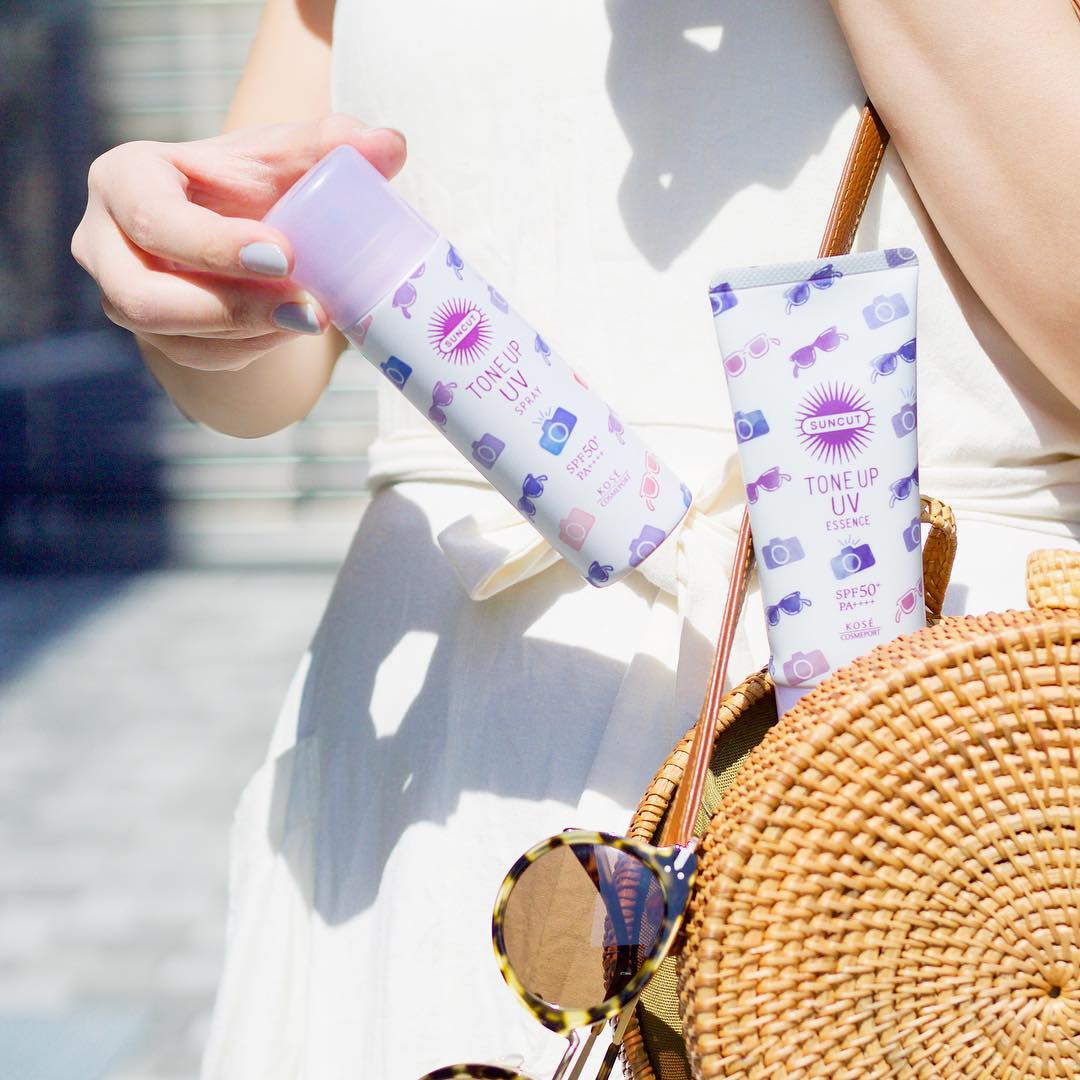 Ingredient
Octinoxate, uvinul A plus & tinosorb S, titanium dioxide, water, alcohol, butylene glycol, ethylhexyl methoxycinnamate and some other ingredients.