Product Description
With the power of waso (Japanese botanicals) born from research into Japanese women's hair, this protective beautifying hair care series repairs damage and protects hair right down to its essence, and strengthens hair against damage with every use
The soft and silky care lineup makes even hair that tends to lie flat soft and smooth
New Moist Charge formula provides moisture to the scalp and hair, preventing the occurrence of severe hair damage caused by dryness, such as split ends
There are 3 new JP Version : Pink, Orange, White

Benefits
Moist charge formula
Plant-derived amino acid-based cleaning ingredients
Repair and prevention component Japanese traditional herb extract
Strengthens the cuticle of thin and soft hair, and repairs and prevents damage
Featuring Ichikami's signature Pure Japanese Botanical Premium Essence blend
Slightly sweet apricot and refined cherry fragrance
Infused with Apricot Oil and Tea Flower essence to moisturize both the hair and the scalp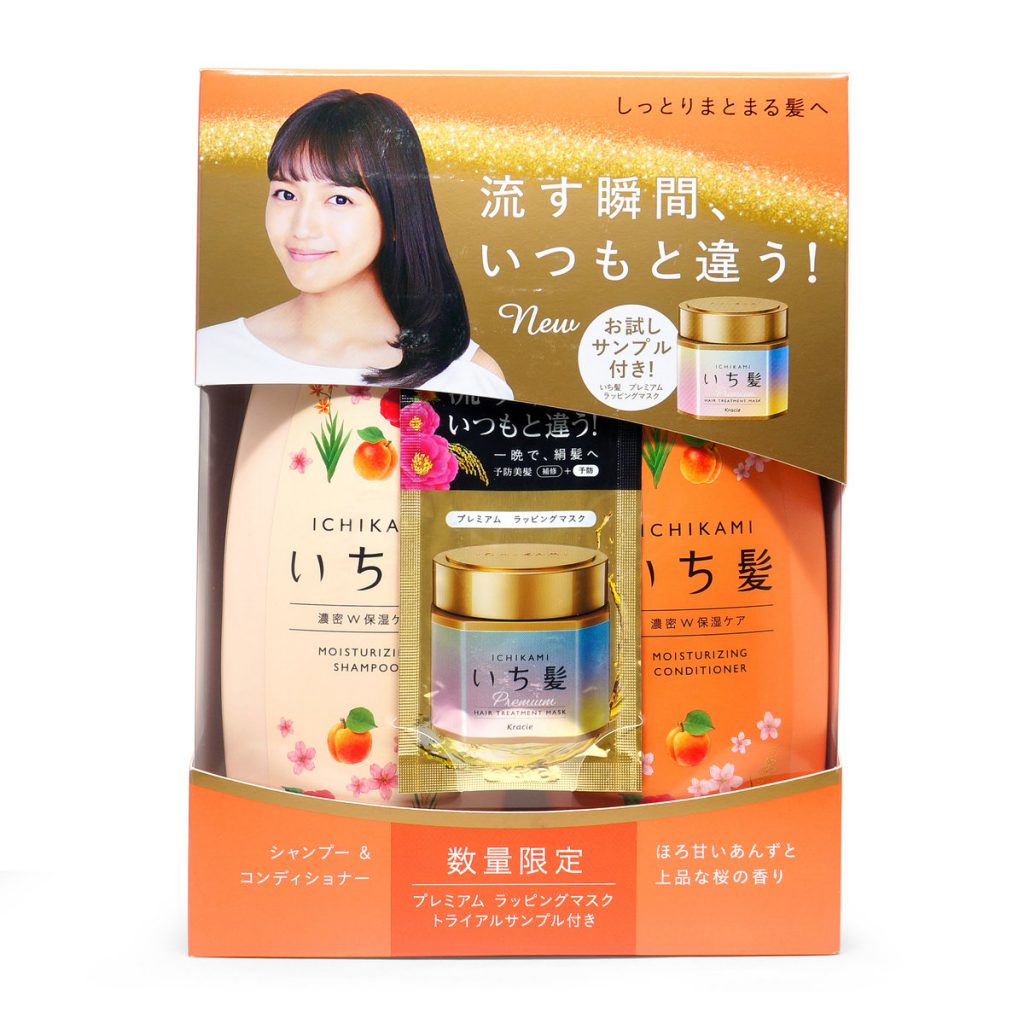 How to use
Wet hair and lather well enough to gently massage the skin, Rinse thoroughly.
Precautions : 
Keep away from children reach.
Please wash with running water at once if the content gets into eyes. Go and seek for doctors' advice if irritation or unwell situation remains.
Stop using the product and seek for professional advice from doctors if any irritation or allergic symptom occurs.
For details, please refer to the label on the product.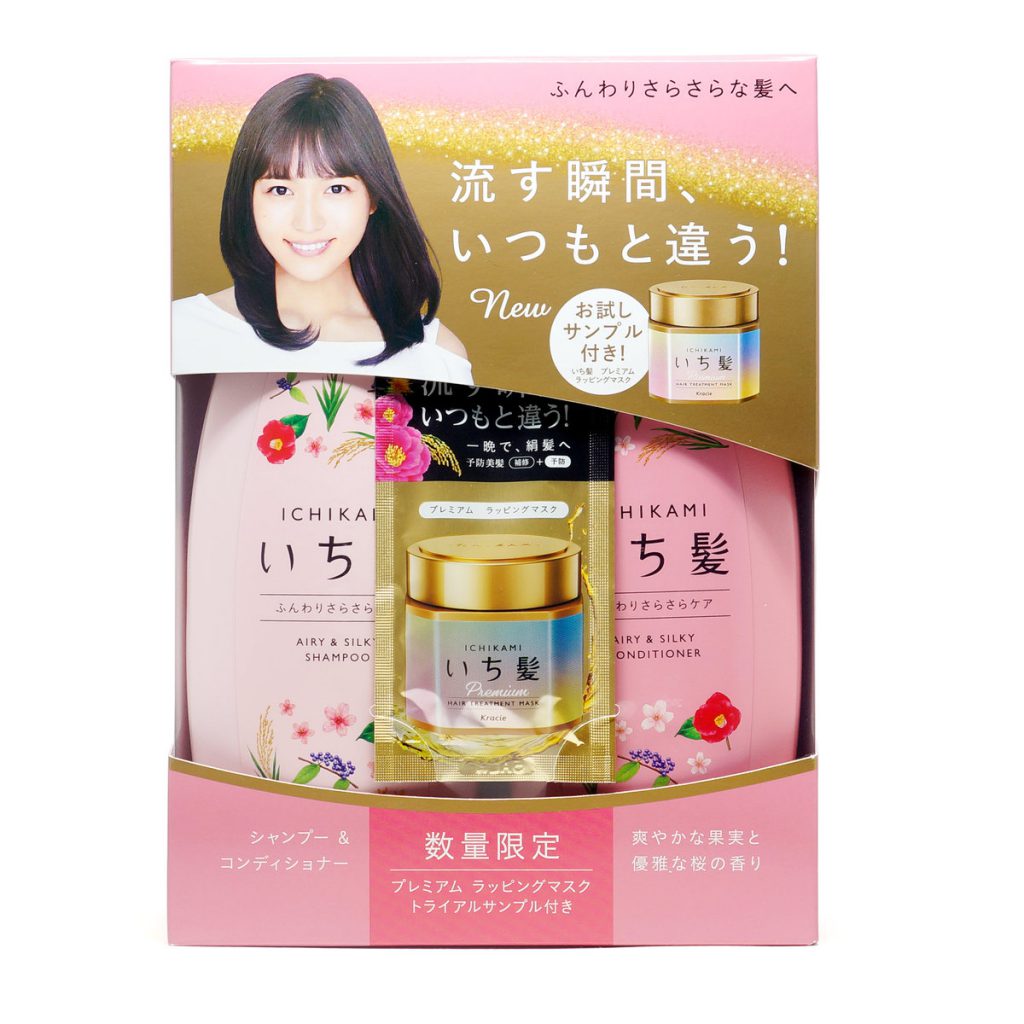 Ingredients : pure lipids from rice bran (Rice bran oil), Purple beautyberry, Soybean Extract, Rice germ oil, Blackberry Lily, Camellia, Rice bran extract (Selected ingredients derived from water used to wash rice). Sulfuric acid-based surfactant agents not used.