Product Description
KUMANO HATOMUGI UV Care & Moisturizing UV Milky Gel is a gel type sunscreen formulated for everyday use. Its gentle formula contains Hatomugi extract (Coix Seeds/ Pearl Barley) and hyaluronic acid to moisturise skin while protecting your skin from harmful UV rays. It's very light in texture and leaves your skin soft and moisturized.

Benefits
Pearls extract Coix (extract of bosennik) is an anti-inflammatory, soothing, moisturizing and skin-lightening component.
Beanut extract has long been known for its whitening effect and positive effect on youth and beauty of the skin.
For dry skin, bead extract has excellent moisturizing properties. The extract of the clay bead is also useful for problem skin, it helps to treat acne, age-related acne, dermatitis, redness and skin inflammations.
Hyaluronic acid deeply moisturizes the skin and prevents moisture loss.
Squalane to moisturize and nourish the skin.
It has a delicate floral scent.
Suitable for daily use for adults and children.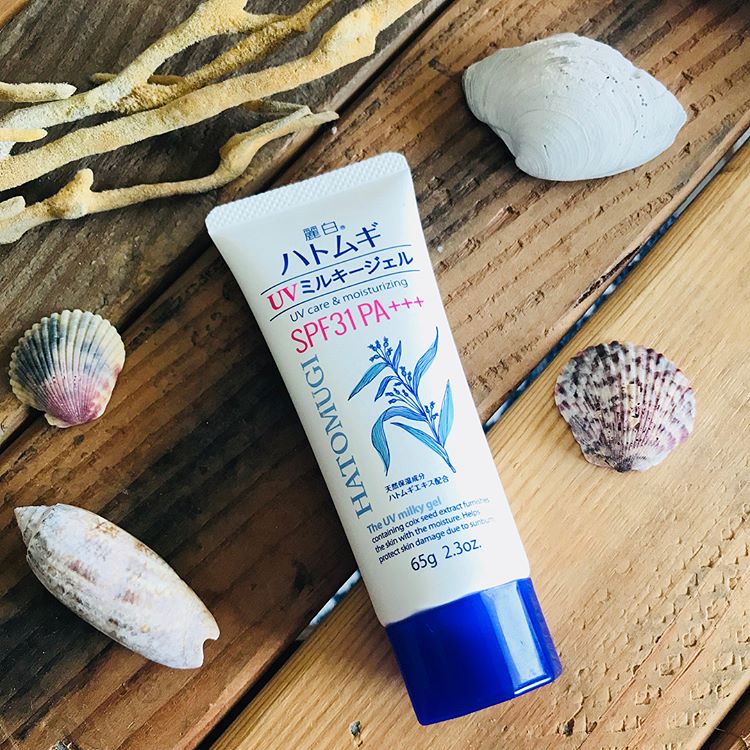 How to use
Apply to the decollete area, arms and shoulders, the whole body before going out into the sun. Wash off with any cleaning agent.
Suitable for: all skin types, especially problem skin.
Precautions : 
For external use only. Do not use on open wounds or broken skin.
Avoid contact with eyes.
Keep out of reach of children. Avoid storing in extreme temperatures or under direct sunlight
Re-cap after use.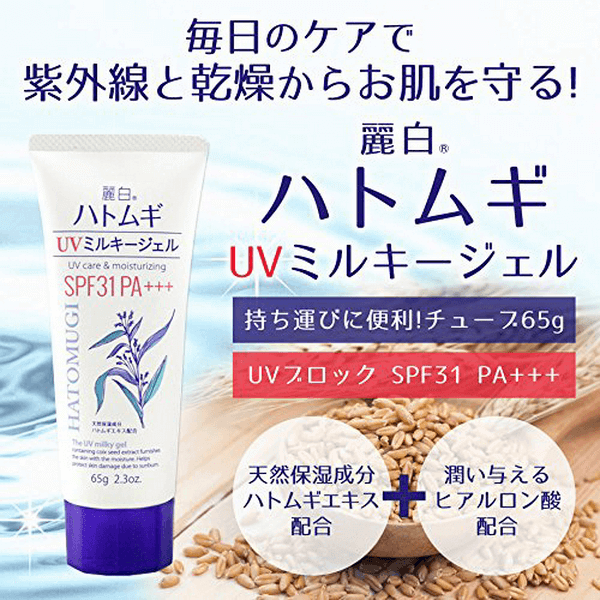 Ingredients : Water, ethanol, ethylhexyl methoxycinnamate, BG, DPG, dimethicone, steareth-6, octocrylene, hexyl, carbomer, mineral oil, busennika extract, squalane, hyaluronic acid Na, xanthan gum, EDTA-4Na, sodium hydroxide, TEA, BHT, phenoxyethanol, methylparaben, aroma.