What is LEM extract?
LEM extractThe visible part of shiitake is its cap (fruiting body), but there is a hidden part which consists of filamentous mycelium at its base. Fruiting body is the "flower part" and mycelium is the "root part" of mushroom. Mycelium contains an abundance of energy and nutrition, essential for germination.
LEM is derived from solid medium on which the mycelium is cultured, and named after the first letter of Lentinus Edodes (scientific name of shiitake) and Medium.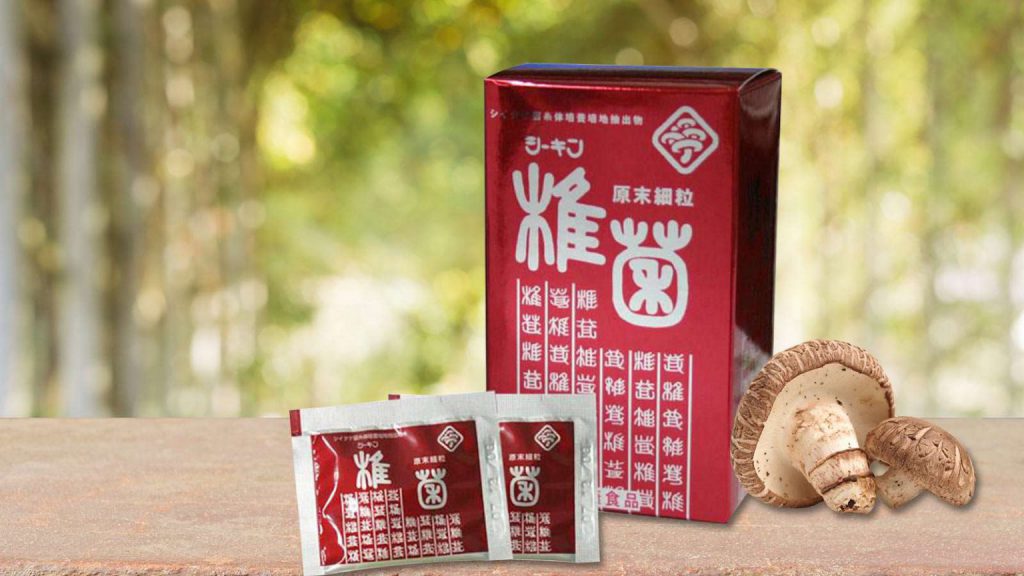 Features of LEM Shiikin Fine Granule (1.5g)
100% shiitake mycelia.
Finer-grained extract from the culture medium of shiitake(Lentinus edodes) mycelia.
Undergone various safety tests by public institutions (such as toxicity test, mutagenicity test etc.) and proven safe, even safer than sugar.
Intensive manufacturing and quality control, from culturing to final products, are undertaken.
LEM Shiikin has 87 Japanese and foreign patents.
Process patent: No.1427289, No. 1427435, No.1430742, No. 3284097 etc.
LEM (the extract of the culture medium of shiitake(Lentinus edodes) mycelia) 1.5g per serving(1.5g)

How to use
Take 1-3 bags daily.
After opening, consume immediately as this is hygroscopic and will solidify after moisture is absorbed.
Ingredients:
Ingredients :extract of the culture medium of shiitake(Lentinus edodes) mycelia
Serving / 1 bag(1.5g)
Servings per container / 30 packs(45g)
Nutrition facts * amount per serving (1.5g)
Calories 4.22kcal, Carbohydrate 0.83g, Protein 0.15g, Fiber 0.16g, Fat 0.04g, Sodium 8.69mg