Product description
LULULUN Face Mask has been a top selling beauty mask product in Japan. Lululun Face Mask is not only of high quality but attractively priced, making it possible to do face masking everyday. Pumper yourself with Japan's favorite facial mask today.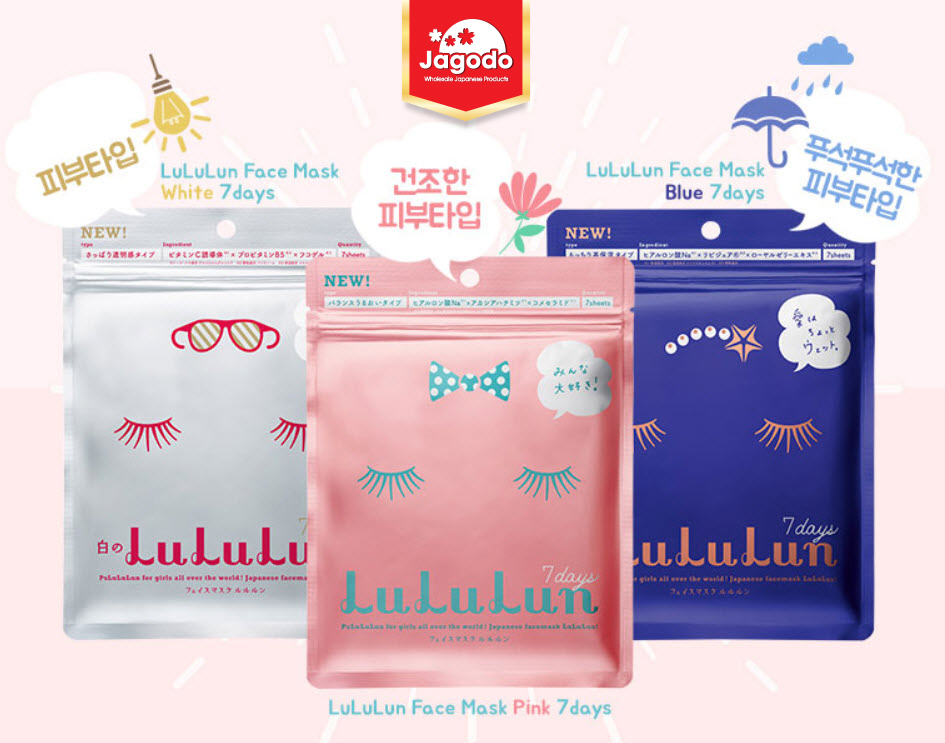 Features
Penetration & commitment to water storage.
Moisturizing water reservoir that contains plenty of beauty ingredients.
A super-thick fluffy sheet gently sanded with a comfortable penetration support layer is used.
Holds lotion firmly and moisturizes skin.
Commitment to ease of use.
It is a face mask that is used every day, it's also important to use it.
The enlarged outlet and easy-to-expand sheet.
Ideal when you're getting dry in the bathroom or busy.
Use moisturizing 365 days instead of lotion.
Use it every day for moist skin.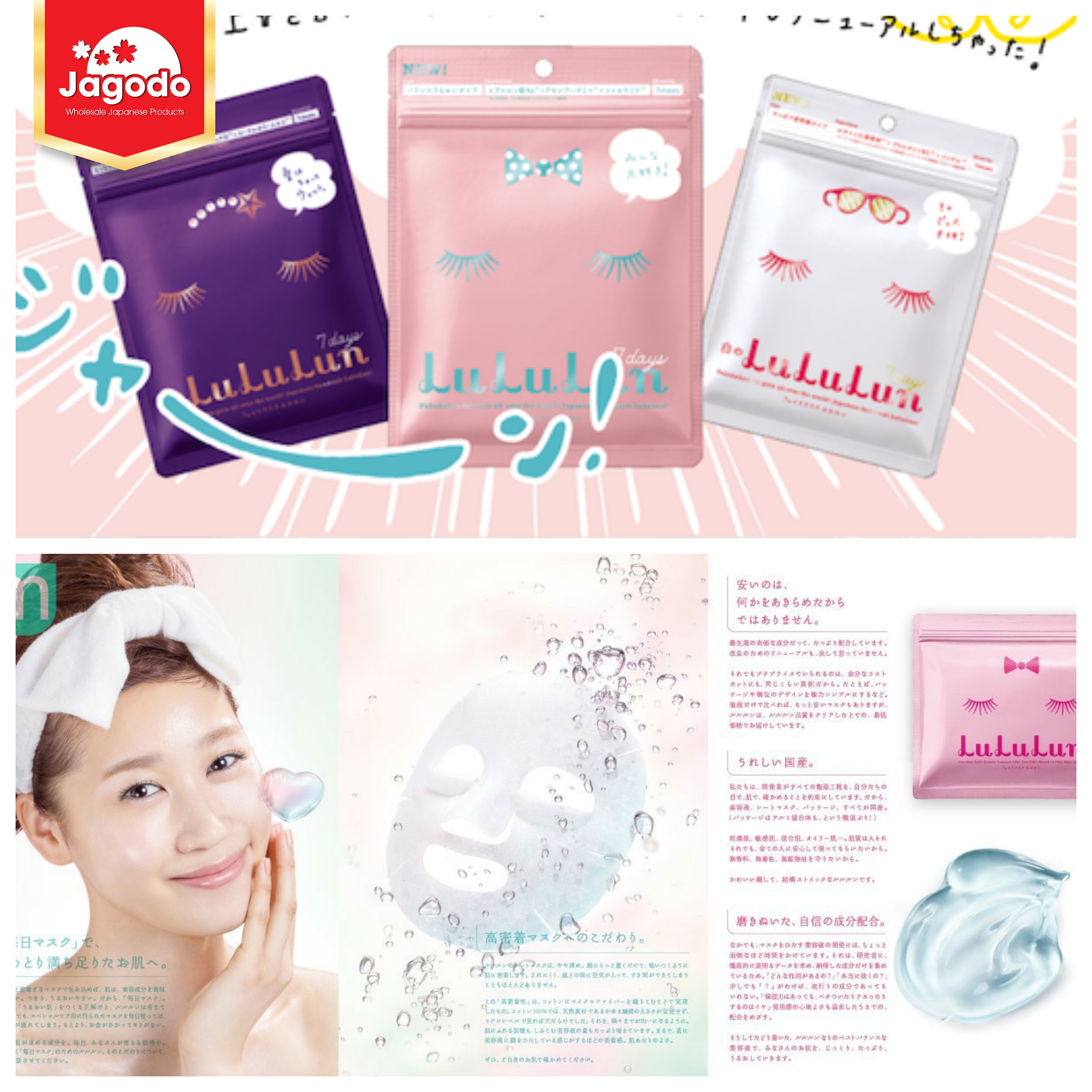 How to use
Fit the eyes and mouth to the face.
Leave about 5-10 minutes.
It is effective to warm it up in the palm of your hand.
Fold the mask and put it lightly.
Then use LuLuLun cream.
Continue to use lotion instead of skin lotion every morning and evening.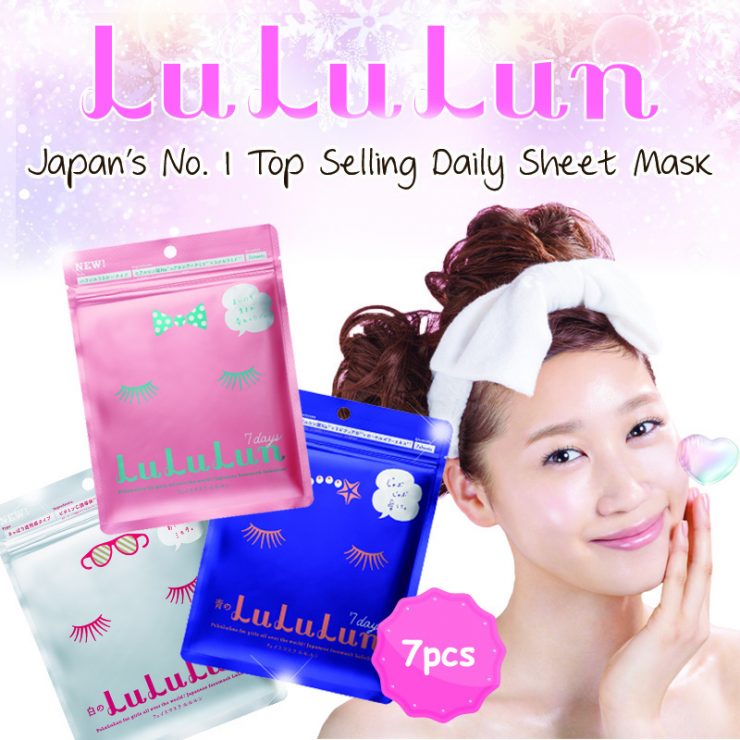 Ingredients
Wed, BG, glycerin, ethanol, Na hyaluronic acid, polyglutamic acid, lecithin, soybean oil, human oligo-peptide-1, soybean seed extract, leaf extract chalk arch, arbutin, alginic acid Na, hydrolyzed collagen, tea leaf extract, Scutellaria root extract, polysorbate 80, phenoxyethanol, methylparaben.