Product description
Bifesta aims to beautiful skin from cleansing. Cleansing sheet, foam washing, is a brand that aims to beautiful skin based on the cleansing lotion and cleansing. In one such makeup remover and cleansing of the time! It is a run-up which can be chosen by the skin you want. Make-up dirt drop floated straight to the dead skin that cause course dullness, approaches to skin a sense of transparency in every time you use. Low stimulus prescription, fragrance-free, color-free, it can be used safely in people with sensitive skin because it is alcohol-free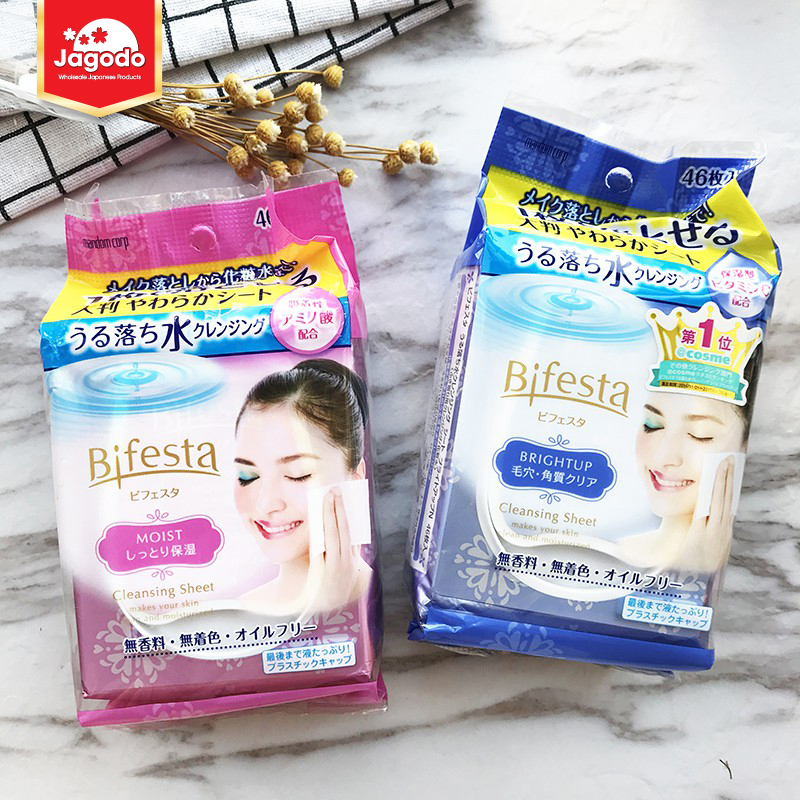 Features
Two types of skin lotion-derived moisturizing/cleansing ingredients quickly "float" and envelop oil-based makeup, as well as dullness-causing dead skin cells, while maintaining moisture. Gently massage with Cleansing Wipes without rubbing: they easily and smoothly remove even the thickest eye makeup and foundation trapped in pores, turning the skin translucent after each wipe.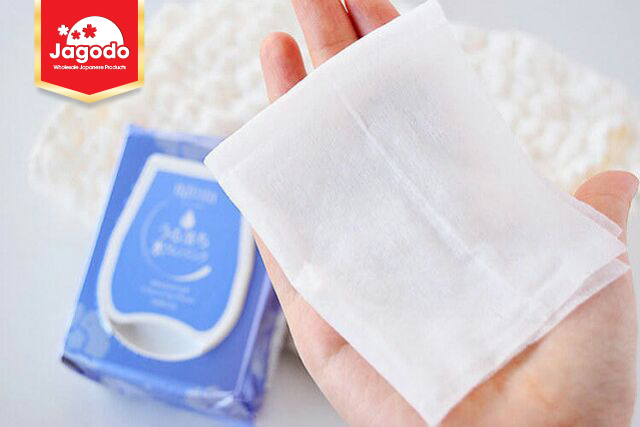 How to use
 Large sheets soaked with cleansing liquid. One sheet is all you need to cleanly remove your makeup!
Take the sheets out one by one. Use on dry skin. Start with your eyes and mouth to remove your "point" makeup. Leave the folded sheet on your eyes for a few seconds to let the cleansing liquids blend in with your eye makeup and then gently wipe makeup off.
Fold the sheet to expose a clean surface to wipe your makeup off once the side you are using is dirty. Repeat until the sheet comes back clean.
You have successfully removed your makeup if the sheet comes back clean. No need to rinse after use as this product leaves its moisturizing agents behind to hydrate allowing you to go right to the next step in your skincare routine! Adjust the number of cleansing sheets you use depending on how much makeup you have on.
Ingredients
Water, Ethanol, Glycerin, PEG-7 Glyceryl Cocoate, PEG-6 Caprylic/Capric Glycerides, PEG-20 Glyceryl Diisostearate, Sodium Stearoyl Glutamate, Sodium Citrate, Xanthane Gum, EDTA-2Na, Citric Acid, Lactic Acid, Bis-Glyceryl Ascorbate, Phenoxyethanol, Methylparaben