Product Description :
Contains 1000mg Vitamin C (full dose or 6 tablets)
The health benefits and whitening effect of Vitamin C is popularly known. It also prevents the production of "black" melanin responsible for hyperpigmentation and darkening.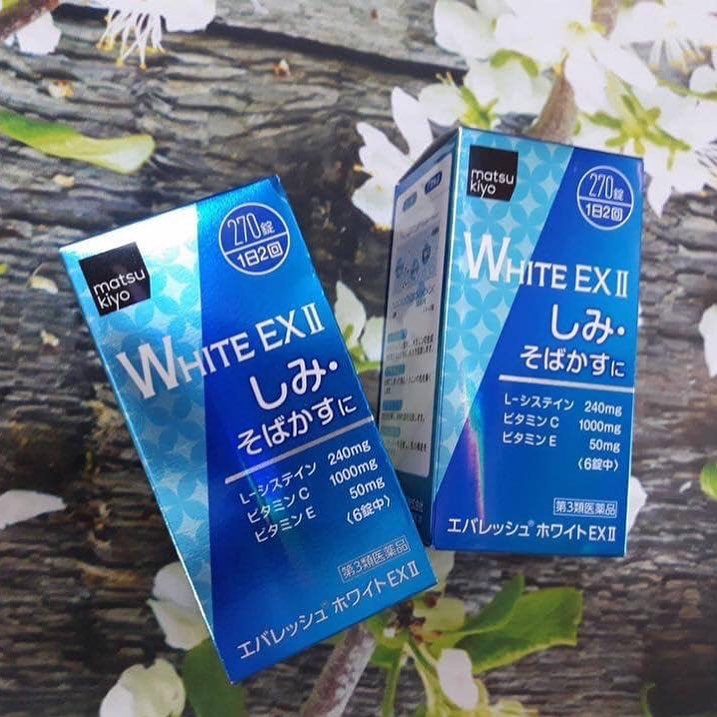 Contains L-cysteine (240mg)
It works to suppress the effects of melanin, which causes spots, freckles, and uneven skin tone. It also counters production of undesired melanin due to lack of sleep, improper health habits, stress and UV rays. L-cysteine also enhances the production of proteins, glutathione, taurine, coenzyme A and other inorganic sulfates in the body. As you know, glutathione has anti-oxidant as well as whitening side-effects which are both very pleasing. L-cysteine is readily absorbed by the body and effectively boosts glutathione levels naturally. So expect quick and safe whitening results!
Contains 50mg Vitamin E 
Vitamin E improves blood circulation and promotes the skin's healthy metabolism.

How To Use :
Adults (age 15 years and above)
3 tablets, 2 times a day
Pregnant women and lactating mothers are advised to consult their doctors before consuming any supplement.
Main Ingredients (6 tablets, 1 day norm):
Ascorbic acid: 1000 mg
L-cysteine: 240 mg
Coacetic acid d-α-tocopherol: 50 mg
Riboflavin: 6 mg
Pyridoxine hydrochloride: 12 mg