Product description
A moisturizing eye cream with medicated formula that contains placenta essence, collagen, coix seed extract, glycerin, and more. It gives you both whitening (anti-dark circles) and anti-ageing performance, against dryness, dullness, and tiredness of eyezone caused by poor blood circulation.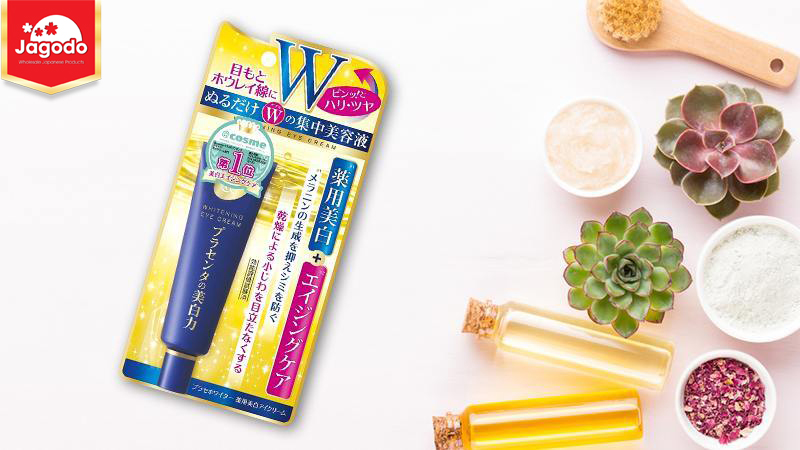 Benefits
A medicated eye cream that combines whitening and aging care with placenta special compound.
Medicated whitening ingredient placenta penetrates deep into the skin。
Suppresses the formation of melanin and leads to skin with full of transparency with no spots or dullness.
Components such as collagen and barley extract can penetrate the area you care.
Moisturizes the skin and leads to skin firmness.
Less fine wrinkles due to drying, and it leads to firm skin.
White floral smell.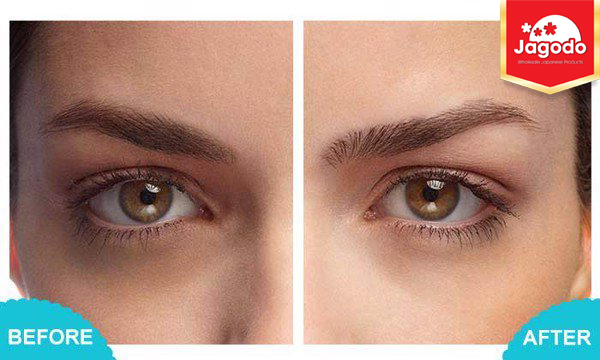 How to use
After preparing your skin with lotion / cream.
Take an appropriate amount on your fingertips and gently rub on your skin.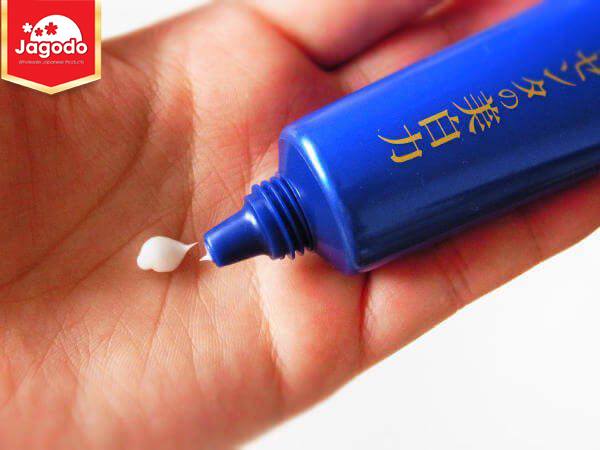 Ingredient
Placenta extract-1, tocopherol acetate, collagen, tripeptide F, yokinin extract, persimmon extract, DL-PCA, Na solution, DL-malic acid, rice bran oil, rice bran glycosphingolipid, soybean phospholipid, natural vitamin E, Oxyproline, concentrated glycerine, glycerine, BG, 1.2-pentanediol, polyglyceryl oleate, lipophilic glyceryl stearate, polyglyceryl stearate, ethylhexyl palmitate, salacic beeswax, dimethicone, stearic acid, tri (capryl caprylic acid) glyceryl Alcohol, fatty acid dipentaerythrityl-1, hydrogenated polybutene, behenyl alcohol, 2-methacryloyloxyethyl phosphoryl choline / butyl methacrylate copolymer body fluid, pH adjuster, viscosity adjuster, ethanol, phenoxyethanol, paraben, perfume