Product description
"Anserine 240 tablets" is a mixture of anserine and the herb Western willow bark extract that has been used in Europe for a long time. Anserine is a dipeptide with a structure in which two amino acids are linked. It is contained in muscles such as tuna and bonito, and is said to be a source of power for high-speed and migratory fish. For those who want to be active and energetic every day.

How to use
As a dietary supplement, take about 8 tablets a day in 2 to 3 divided doses with water or lukewarm water.
Precautions
In rare cases, some people may not fit their constitution. If you feel unwell after use, please stop using it temporarily.
Keep out of reach of children.
Consume as soon as possible after opening.
Balance your diet based on staple foods, main dishes, and side dishes.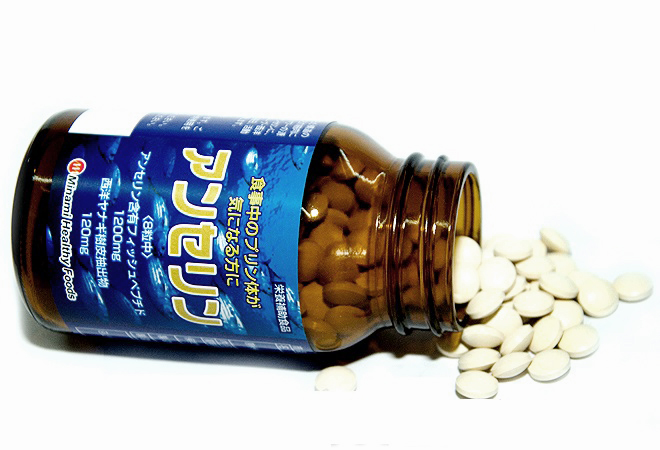 Ingredients:
Anserine-containing fish peptide, lactose, willow bark extract, crystalline cellulose, sucrose ester