Product description
Japanese Moisturising Face Mask 10 pack With the latest technology in Japan, masks made from fresh cow's milk, yogurt, fermented soy milk combined with 3 kinds of placenta will help improve the skin problem, , the skin is weak and is recovering rapidly.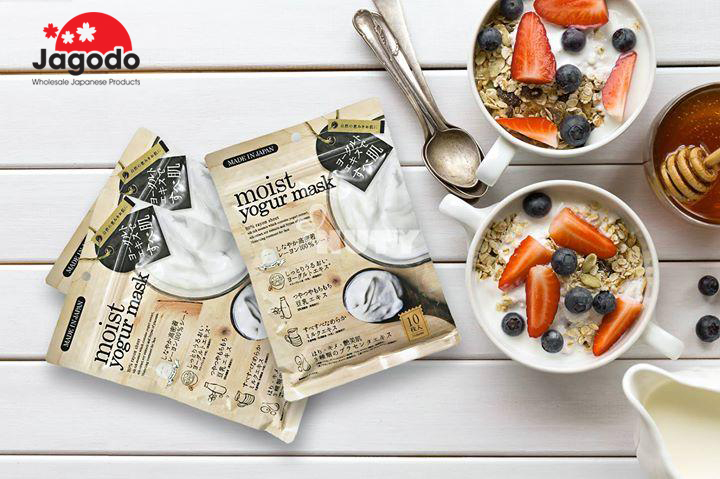 Benefits
Yogurt: The highlight of yogurt is to tighten pores, prevent aging, moisturise the skin and reduce acne. Helps regulate oil production in the sebaceous glands, thus preventing oily and acne. Probiotics, also known as probiotics, are beneficial bacteria that prevent the growth of harmful bacteria. Helps prevent bacteria that cause acne, help skin to increase milk resistance and health.
Fresh Milk: make the skin soft, smooth skin.
Soy Milk: helps to whiten skin.
Placenta: 3 types of placenta fermented in the placenta and horse placenta (expensive ingredients in the mask package) – helps provide protein, vitamins help boost red blood cell regeneration, white skin and youthful skin.
The mask is made of ultra-thin Rayon, extremely gentle but still promote the use of accelerated penetration deep into the skin, leaving the skin is not heavy and stick.
In addition, Yogur Mask also contains probiotics beneficial to the skin, helping the skin absorb more nutrients.Gentle ingredients suitable for most skin types, with the main extract of milk to create a smooth skin while using, while bringing the natural aroma of milk to help you feel relaxed and comfortable.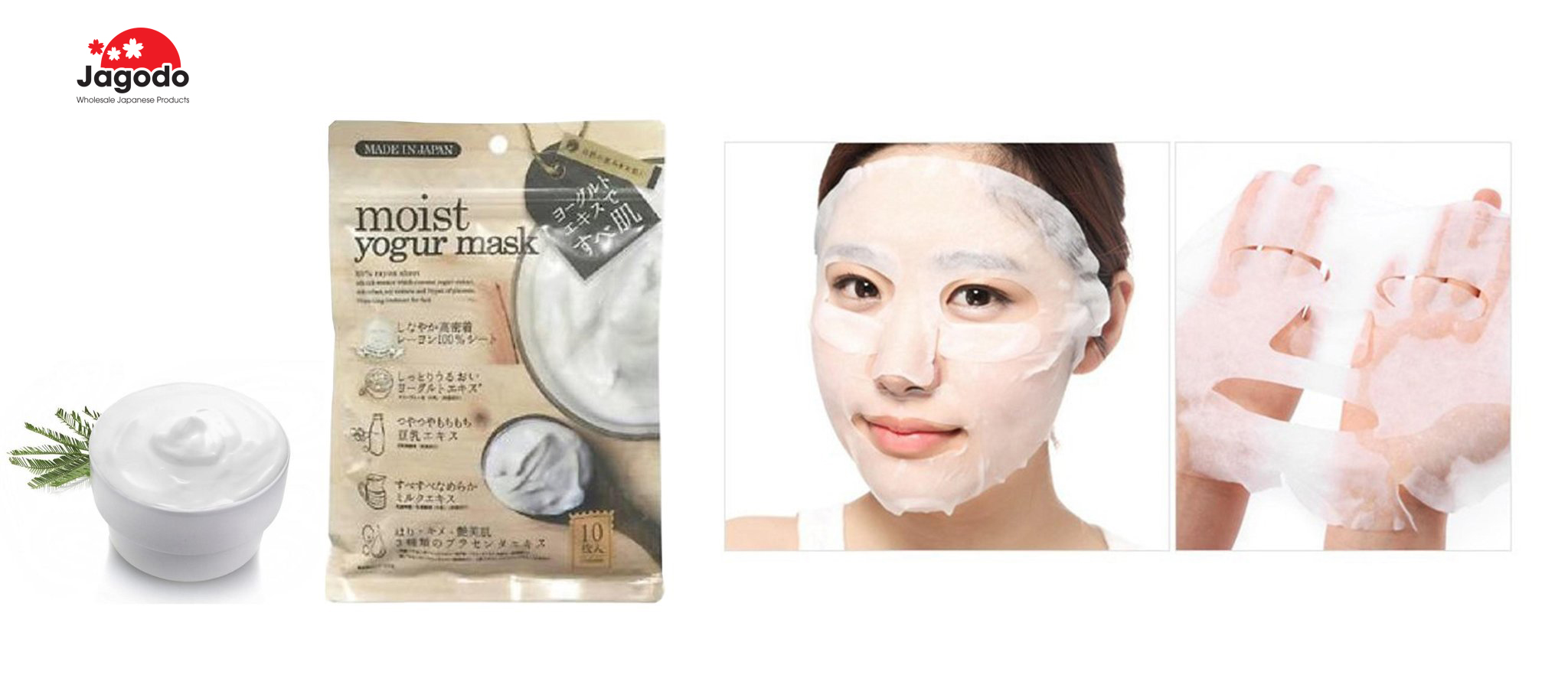 How to use
Clean face with cleanser and rose water.
Apply the mask to the skin and align it to fit the face.
Relax for 5-10 minutes and remove the mask.
No need to wash your face with water.
Ingredients
Water, BG, Glycerin, DBG, Yogurt, Probiotics, Brown Sugar, Placenta Extract, Soy Milk, Milk, Polyquaternium-61, Copolymer, Xanthan Gum, Carbomer, Phenoxyethanol, Arginine, Axit Citric, Fragrance.