Product description
Morinaga milk provides a great balance of folic acid, iron, calcium, dietary fiber, and 14 kinds of vitamins and minerals that are often lacking in expectant and nursing mothers.
The nutritional content of milk is focused on the baby, so it will help pregnant women not to gain too much weight, but the fetus has enough quality and healthy development. Since then, mother quickly regained shape after giving birth.
Milk with a large amount of fiber is an important component to help develop the intestinal microflora of the mother and baby, limiting the occurrence of frequent feeding in pregnant mothers.
There are 3 flavors: Matcha / Milk Tea / Cafe au Lait Flavor

Benefits
The high content of calcium in milk helps the fetus form strong bones and teeth. In addition, calcium also helps form the first cell for fetal development.
Morinaga gourd 216g meet enough iron needed for the mother's body, helping to regenerate blood in the body.
Folic acid helps the fetus to be healthy, avoiding birth defects that may affect the development of the fetus.
With the amount of calories in Morinaga pregnancy milk 216g will meet the needs of pregnant and lactating mothers.
Milk is particularly low in sugar, reducing the risk of gestational diabetes
Contains a sufficient amount of Lactase enzyme capable of decomposing ingredients indigestion helps pregnant women reduce feelings of indigestion, nausea, discomfort, diarrhea …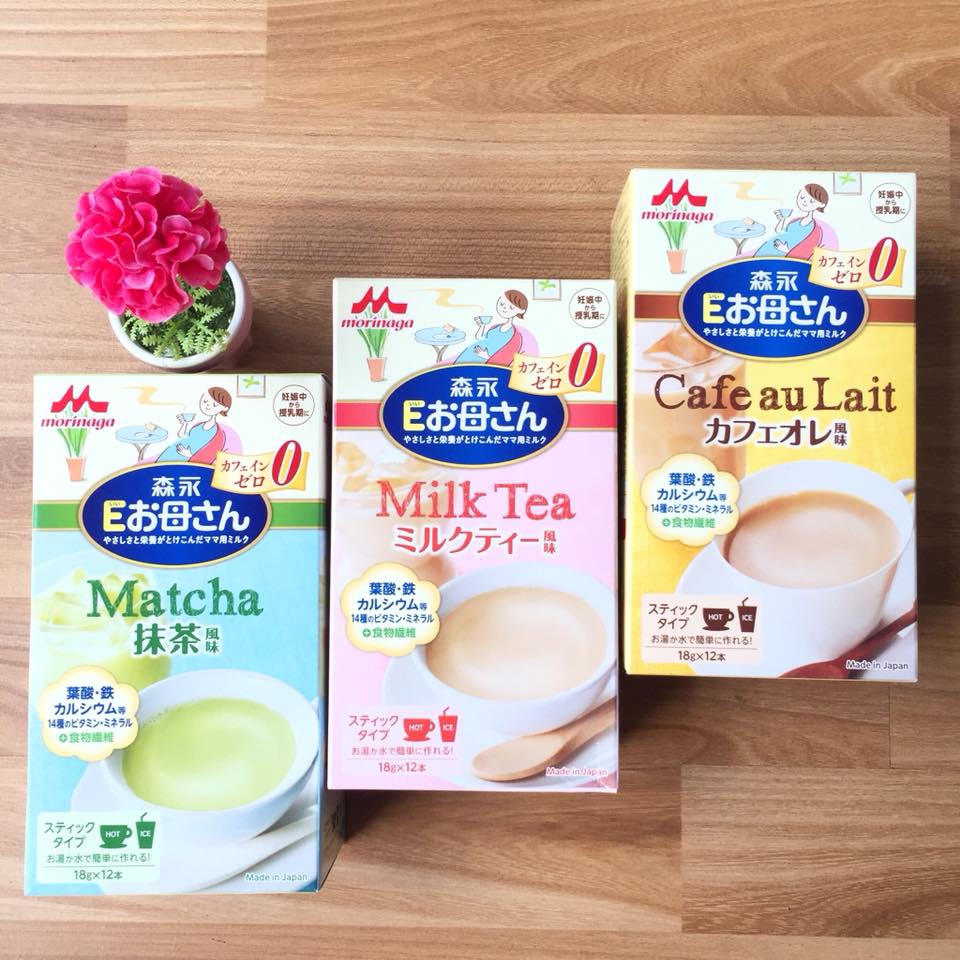 How to use
put one stick (18g) in a cup, please drink stir well pour the hot water or water of 7 minutes th (100-120ml).
Since the calcium component is easy to precipitate, please drink with stirring.
2 this a day during pregnancy, one is a standard of use per day during breast-feeding.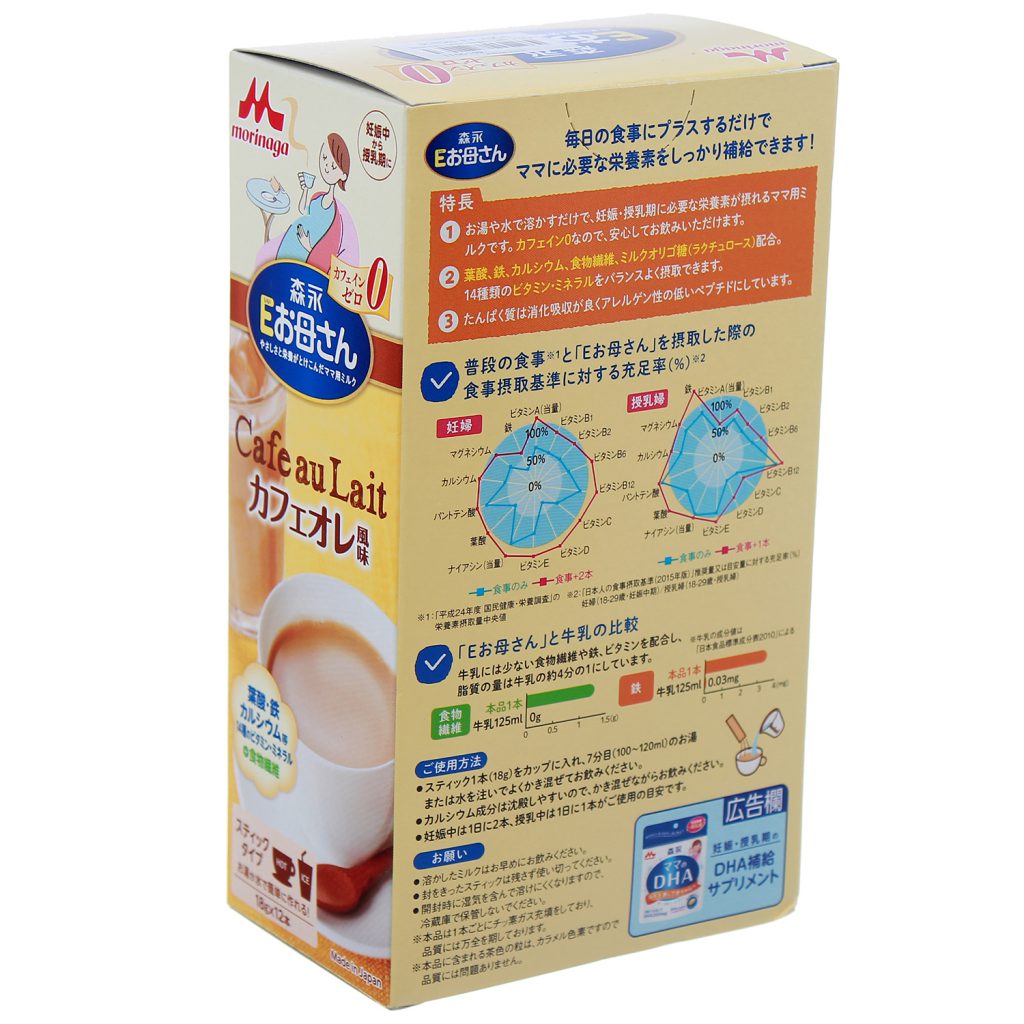 Materials / Ingredients
Ingredients: Dextrin (including dairy component) whey protein digests, indigestible dextrin, adjusted fat (palm kernel oil, palm oil, soybean oil), sucrose, lactulose, calcium carbonate, sodium phosphate, potassium acid, flavor, calcium chloride, magnesium sulfate, magnesium carbonate, magnesium chloride, citric acid, sodium caramel color, lecithin, vitamin C, citric acid, ferric pyrophosphate, vitamin E, inositol, vitamin D3, nicotinamide, vitamin A, vitamin B6, calcium pantothenate, vitamin B2, vitamin B1, folic acid, beta-carotene, vitamin B12
Nutritional Information: (one 18 g) per / Energy 67Kcal, Protein 1.4g, lipids 1.1 g, carbohydrates 12.5 g, dietary fiber 1.25 g, sodium 60mg, Vitamin A 150 [mu] g, Vitamin B1 0.22 mg, Vitamin B2 0.25 mg, vitamin B6 0.32 mg, vitamin B12 0.50 [mu] g, vitamin C 30 mg, vitamin D 3.0 [mu] g, vitamin E 1.3 mg, niacin 1.0 mg, folic acid 160 [mu] g, pantothenic acid 0.5 mg, beta-carotene 22Myug, calcium 150mg, phosphorus 100mg, potassium 200mg, magnesium 50mg, iron 3.5mg, linoleic acid 140mg, α- linolenic acid 14mg, inositol 9mg, lactulose 72mg, anhydrous caffeine 0mg