Product Description
A refreshing wash that thoroughly removes excess sebum and dirt from pores.
Contains peach nucleus scrub, which is a keratin clear ingredient, to remove dirt from pores and old keratin. Contains witch hazel extract as a tightening ingredient
Fragrance-free, coloring-free, mineral oil-free, alcohol-free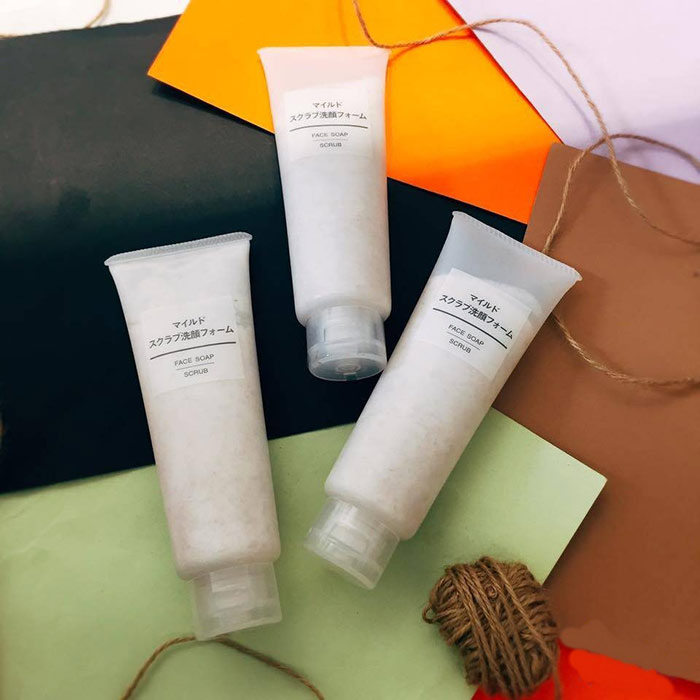 Benefits
Control the amount of oil secreted to prevent blackheads.
Moisturizes and nourishes smooth, smooth skin.
A completely natural extract, very benign, safe for all skin types, does not cause skin irritation like other midranges, and does not cause hard or dry skin after use.
With peach nucleus scrub, which is a keratin clear ingredient
Firmly removes dirt and old keratin from pores.

How to use
Face Wash Scrub – Muji – Put Face Soap Scrub on your palm, lather and gently massage your skin. Then wash your face with cold or warm water.
Use up to 3-4 times a week.