Product description
Muji Light Toning Water is a low irritant and mild Japanese toner for sensitive skin, containing the finest-quality water collected from natural cavern springs in Kamaishi city, Iwate Prefecture.
Toning is a very important step that should not be missed out in our daily skincare routing. It prepares the skin for moisturizing and cleanses any left residues.
And Light Toning Water by Muji is the perfect toner!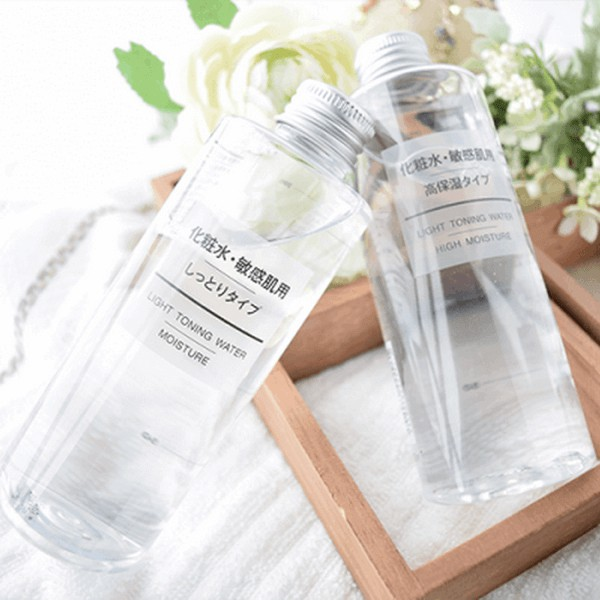 Benefits
It helps to remove any remaining dirt after cleansing, soothes and hydrates your skin.
It restores the pH balance and leaves your skin refreshed and hydrated.
No fragrance – No artificial colors – No mineral oils – Weakly acidic – Paraben free – Alcohol free – Allergy tested

How to use
After washing, take an appropriate amount in hands or onto cotton wool and massage into entire face.
Ingredients
Water, Dipropylene Glycol, Glyceri, PEG-32, Diglycerin, Glycosyl, Trehalose, Hydrogenated Starch, Hydrolysate, Phenoxyethanol, Butylene Glycol, Sodium PCA, Allantoin, Sodium Citrate, Polyquaternium-51, Citric Acid, Sodium Hyaluronate, Protulaca Oleracea Extract, Citrus Grandis (Grapefruit) Seed Extract.