Product description
Muji Oil Cleansing Mildfeatures olive oil and jojoba oil, components that quickly blend into makeup and take it off very well.
Apricot and peach leaves extracts are also blended to enhance the natural moisturising effect of this cleansing oil.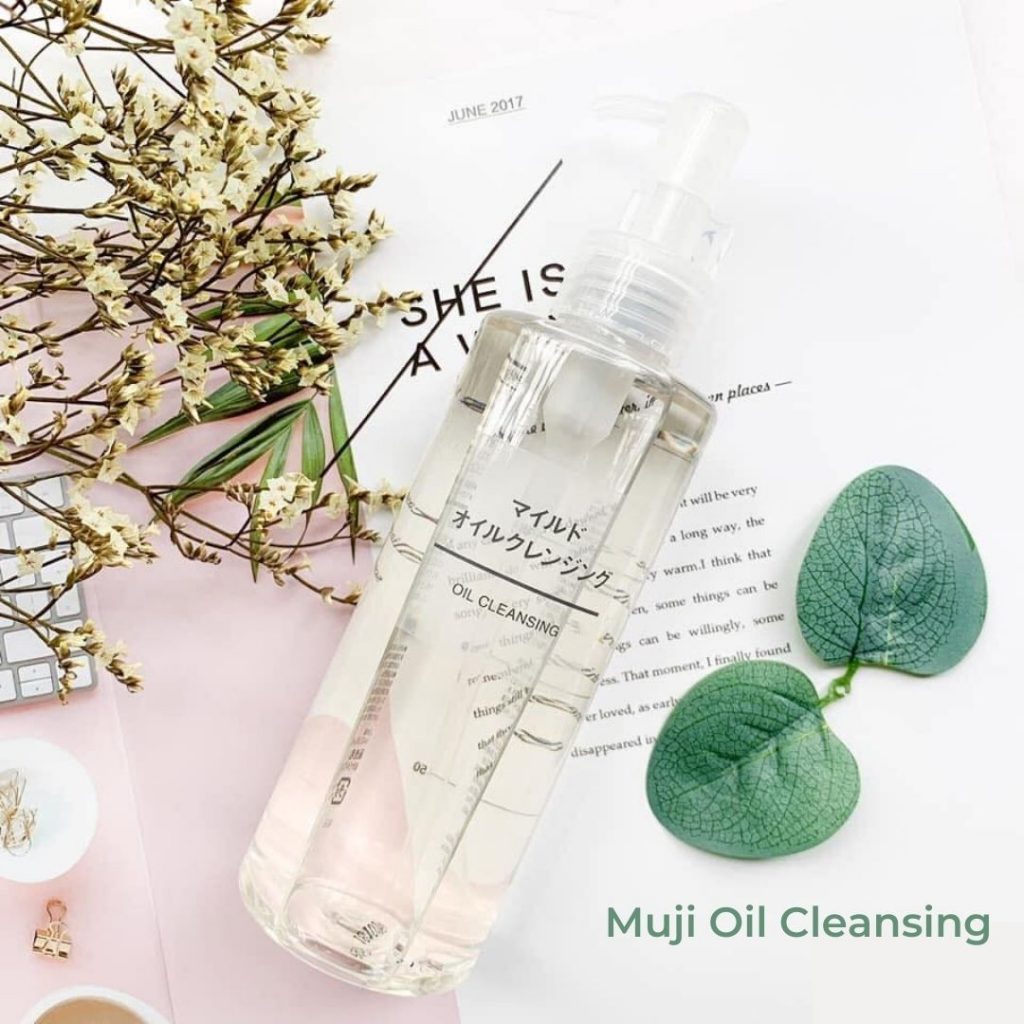 Features 
Familiar well with point makeup and drop it quickly.
As a moisturizing ingredient, it was formulated with Lipijuar (R) (Polyquaternium-51), apricot juice, peach leaf extract and sodium hyaluronate.
No fragrance, no coloring, no mineral oil, alcohol free.

How to use:
Take an appropriate amount (3 to 4 push) on the palm and spread it over the entire face to make it compatible with makeup.
Then rinse thoroughly with water or lukewarm water.
It can also be used on wet skin, but when you want to drop makeup firmly, please use it in a dry condition.

Ingredients
Olive fruit oil, ethylhexyl palmitate, sorbeth-30 tetraoleate-30, polysorbate 80, sorbitan oleate, water, pentylene glycol, glycosyl trehalose, hydrolyzed hydrogenated starch, glycerin, purslane extract, polyquaternium-51, grapefruit seed extract, Tocopherol, BG