Product Description
This sunscreen is made by Rohto, the makers of the extremely popular Hadalabo range of moisturizing products. Using their skills they have produced this quality moisturizing sunscreen:
Gives a "water-like" fresh feeling as soon as it is applied – the feeling of using a skin lotion.
Great for daily use on dry skin and as a makeup base, and can easily be removed with soap.
Free from colourings, perfumes and mineral oils
Formulated with 4 key moisturizing ingredients, Hyaluronic Acid, Super Hyaluronic Acid, Collagen (non-pig) and Amino Acids to keep skin hydrated
Strongest SPF50 PA++++ sun protection.

Benefits
Lightweight essence with high UVB and UVA protection.
Contains super hyaluronic acid, Hyaluronic acid NA, Amino acid and collagen, all of which effectively moisturize your skin.
It feels like water on your skin, but powerfully blocks strong UV. And yet it washes off very easily with regular soap.
Suitable for all skin types. Suitable for use on the face and body.
How to use
Apply evenly to the skin
Frequent repainting to keep the effect. In particular, if you often wipe sweat (sea, mountains, sports, etc.), you should always re-paint after sweating or after wiping with a towel.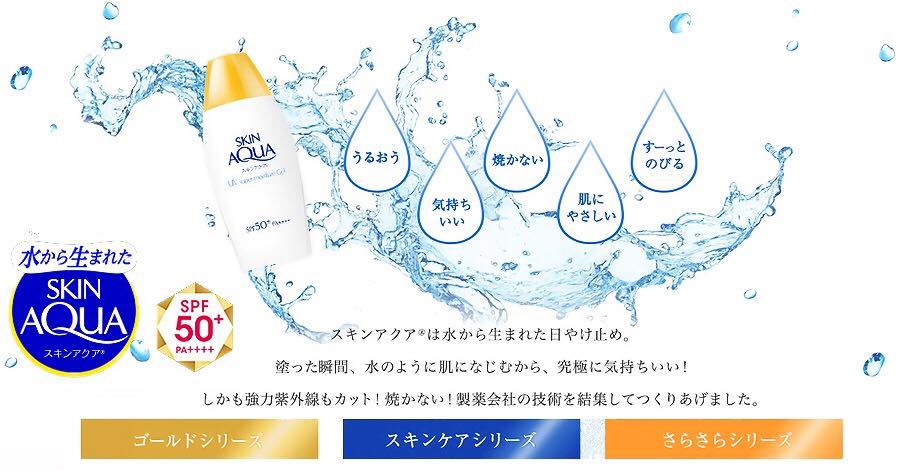 Precautions : 
For external use only. Do not use on open wounds or broken skin.
Avoid contact with eyes.
Discontinue use if any signs of discomfort, irritation, or rash appear.
Keep out of reach of children. Avoid storing in extreme temperatures or under direct sunlight
Re-cap after use.
Please consult the ingredients list and patch test before full application. Individual results may vary.