Product description
Nisshin mug noodle ?vitamins and calcium plenty!? New type noodles to eat in the mug. Consomme two types of soy sauce and seafood taste. Dog in each Naruto, panda in Naruto entering, also vitamins and calcium are also strengthened, snack and perfect for children grew up prime.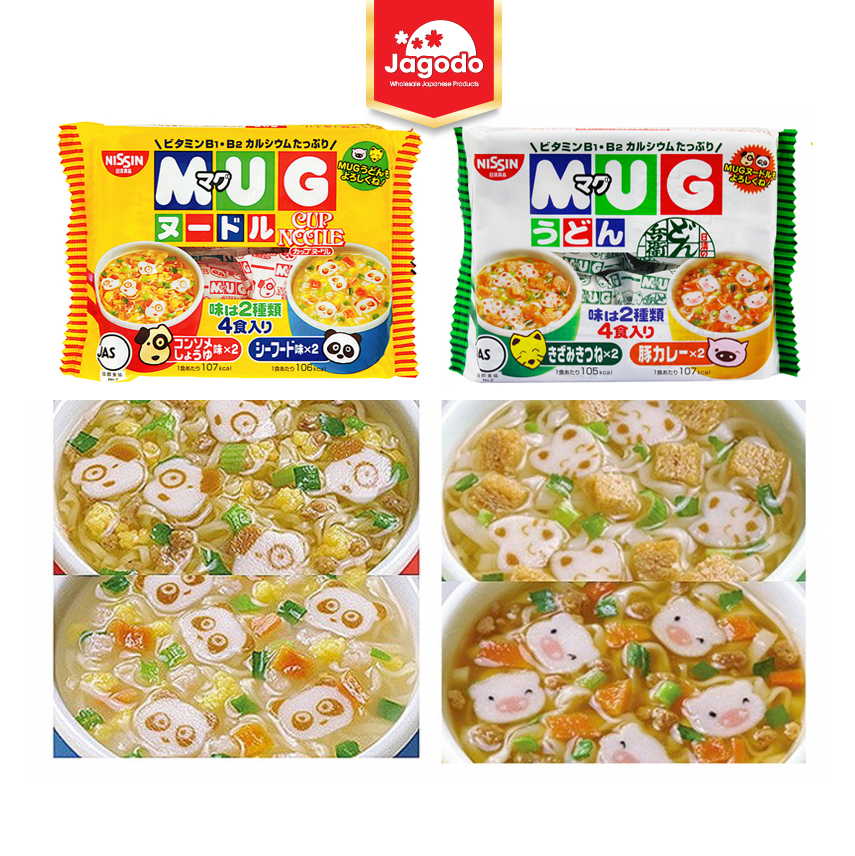 New type noodles to eat with a mug cup.
Two kinds of consomme soy sauce taste and the seafood taste.
I strengthen vitamins calcium with a dog naruto, a panda naruto in each again and am good to the snacks of the child of the period of rapid growth.
How to use
(1) Put noodles,soup powder and 
ingredients in mug cup.
(2) Pour hot water of 150ml.
(3) Wait 2 minutes ( You do not need cover it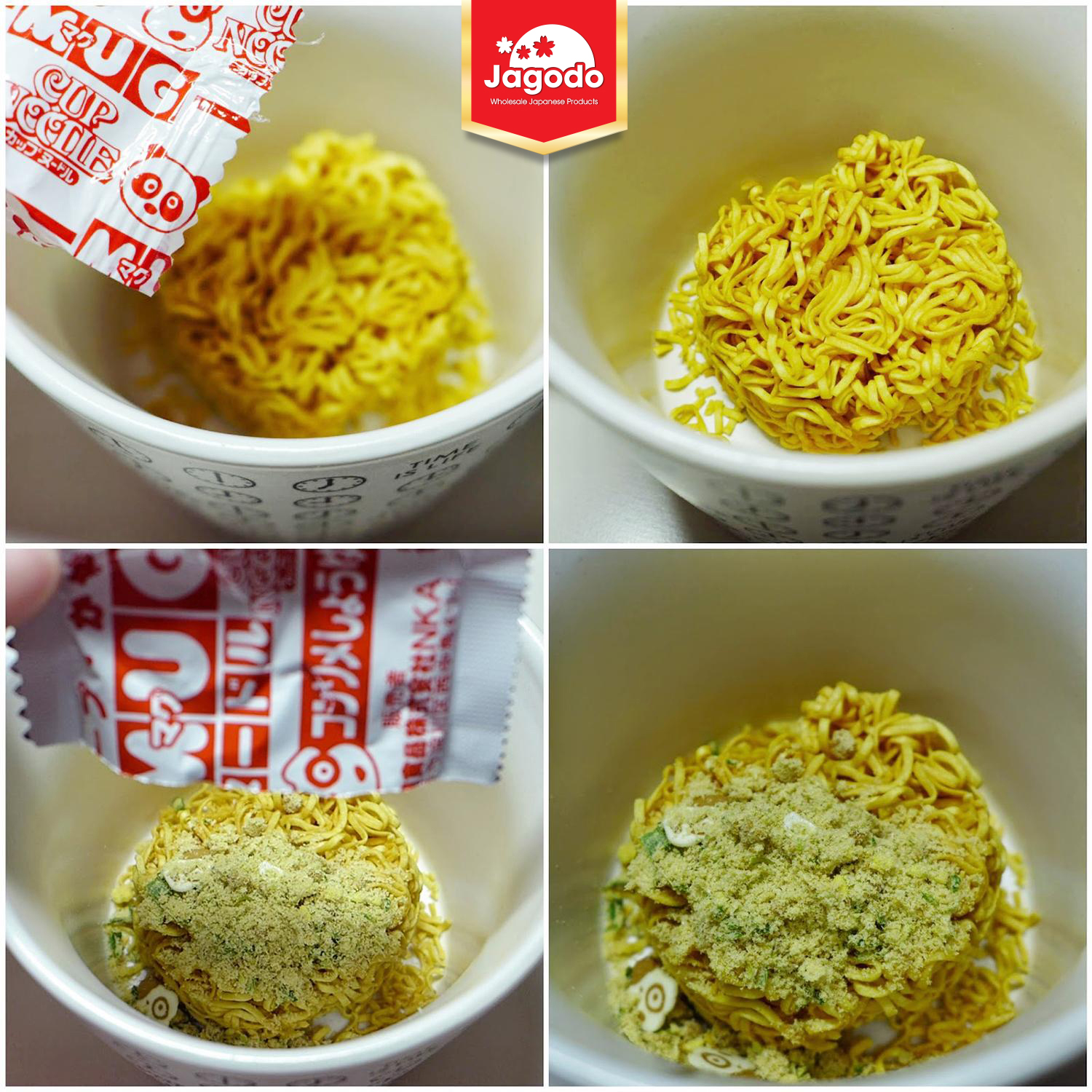 Ingredients
Fried noodles (wheat flour, vegetable oil, salt, hydrolyzed protein, soy sauce), soup (pork extract, chicken extract, sugars, spices, soy sauce, food for the main raw material milk, etc., vegetable seasoning oils, vegetable extracts, Tan white hydrolyzate, fish extract, flavor oils, salt, onion powder, fish sauce, pork seasoning oil), gunpowder (squid, cabbage, fish paste products, Ajizuketamago, green onion), modified starch, seasoning (such as amino acids) , carbonate Ca, brine, thickening polysaccharides, acidulant, Monascus color, caramel color, emulsifiers, antioxidants (vitamin E), perfumes, carotenoid pigments, carbonate Mg, spice extracts, vitamin B2, vitamin B1, (raw some of including crab, sesame, gelatin)