Product description
Compared to normal collagen, this dense collagen contains dipeptides to PO OG collagen, allowing it to be 30 times denser! In addition, it is formulated with beauty ingredients such as Vitamin C, placenta extract powder, and proteoglycan extract, repleneshing your daily beauty needs.
For improving the tension and resilience of your skin, collagen is the key. Because this product is in a granulated form, you can mix it with coffee, yogurt, or ice cream! It has a sweet vanilla flavor.
Even though the collagen originates from fish, this formulation includes pig placenta extract and vitamin C, which is key in absorbing collagen.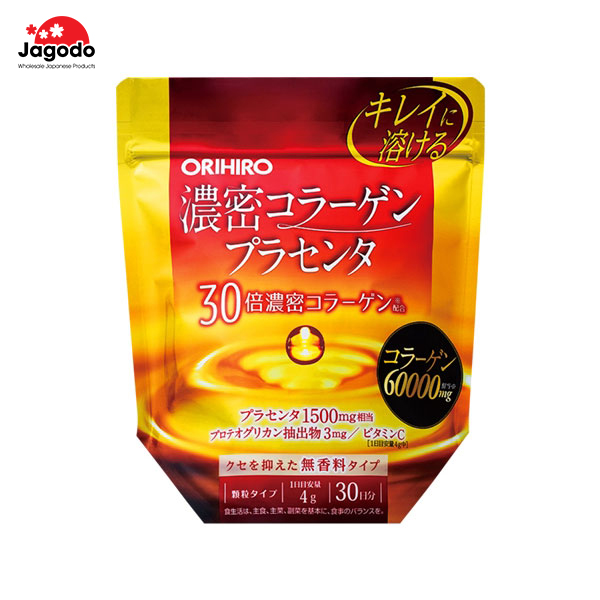 How to use
Once per day, drink 6g (one heaping spoonful) with water or blend with a drink of your choice.
People consuming it for the first time should start with a smaller amount.
Make sure to consistently take it every day.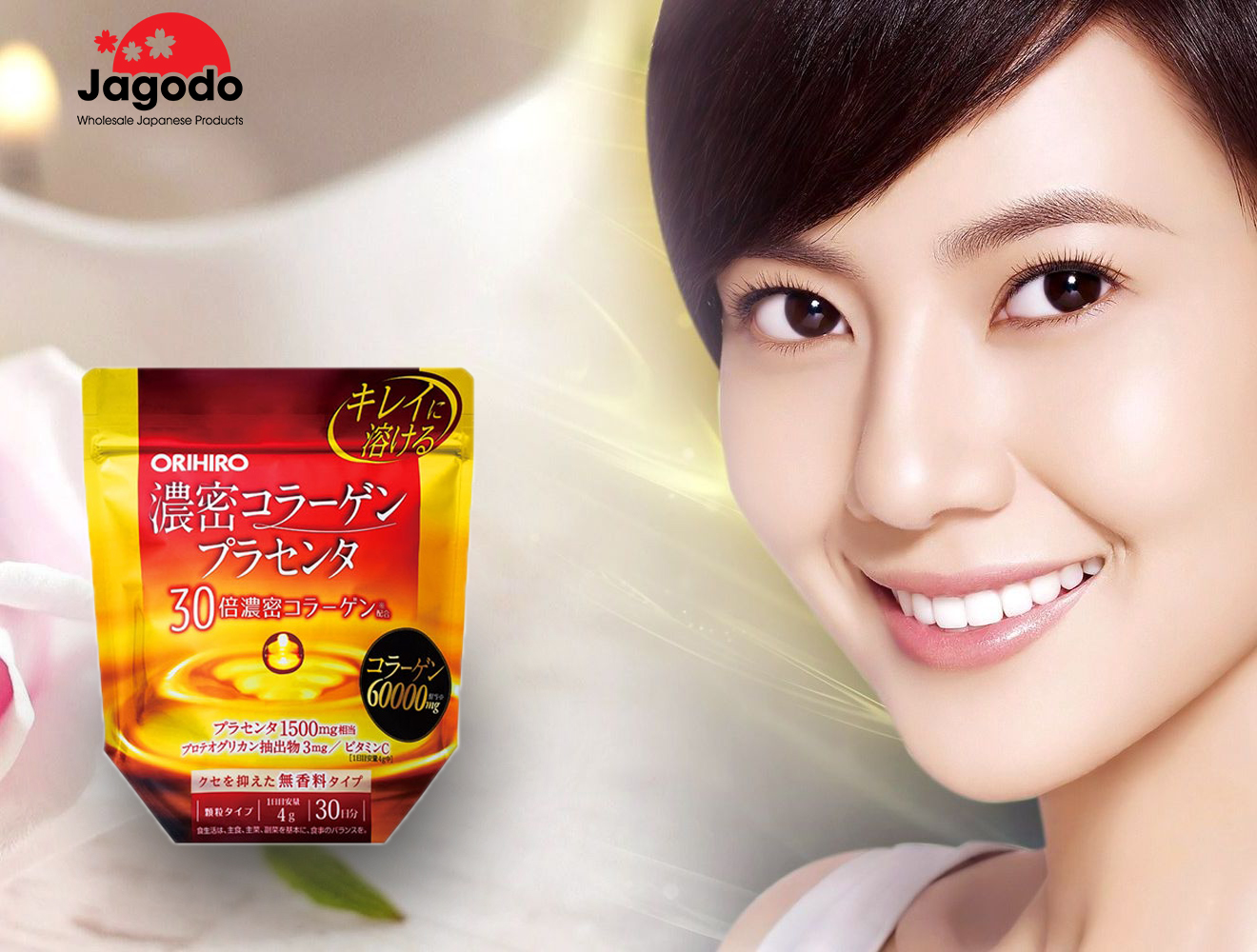 Ingredients
Fish collagen peptide (including gelatin), dextrin, swine placenta extract powder, sugar cane extract, proteoglycan extract (including salmon) / vitamin C, cyclic oligosaccharide, sweetener (sucralose)