Product description
Estimated daily amount (4 tablets) 4 daily estimated amount can supply 10mg of iron for 100 prunes.
We mixed fruit juice well and made delicious chewable which was easy to eat. Because there is a taste that is not found in normal supplements, you can ingest ingredients that are good for your body like a candy.
Vitamin B6, Vitamin B12, and Vitamin C were added as nutritional foods containing copper and folic acid to support the work of iron .
Vitamin B6 is a nutrient that helps produce energy from proteins and maintain healthy skin and mucous membranes.
Vitamin B12 is a nutrient that helps red blood cells form.
Vitamin C is a nutrient that helps maintain the health of the skin and mucous membranes and has an antioxidant effect.
Take 4 tablets a day as a guide.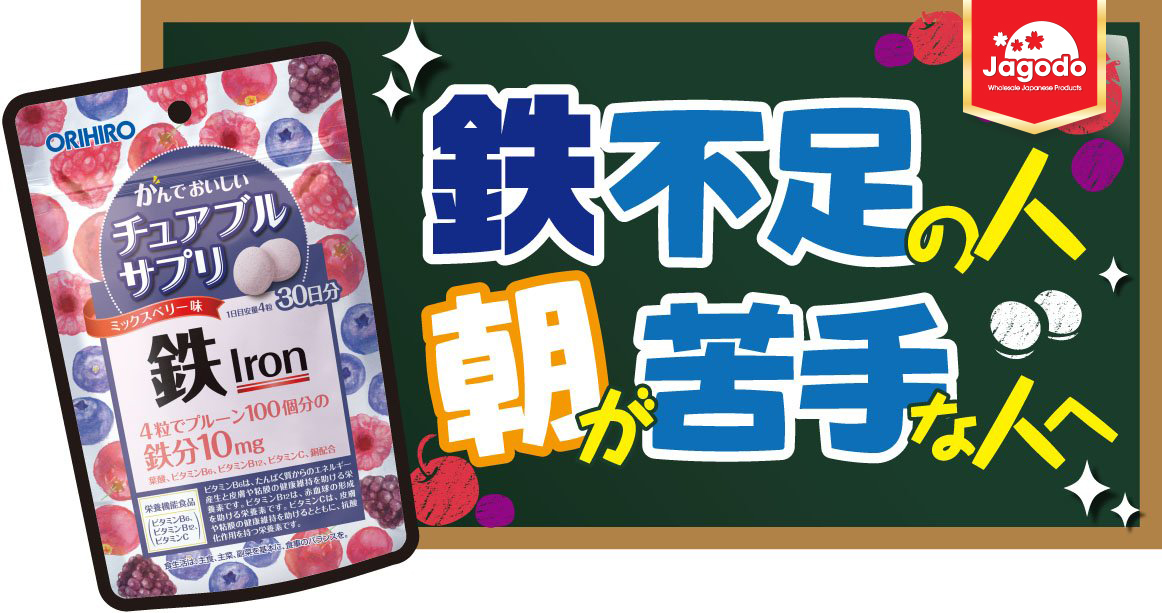 How to use
Take 4 tablets a day as a guide.
If you use for the first time, please start from a small amount.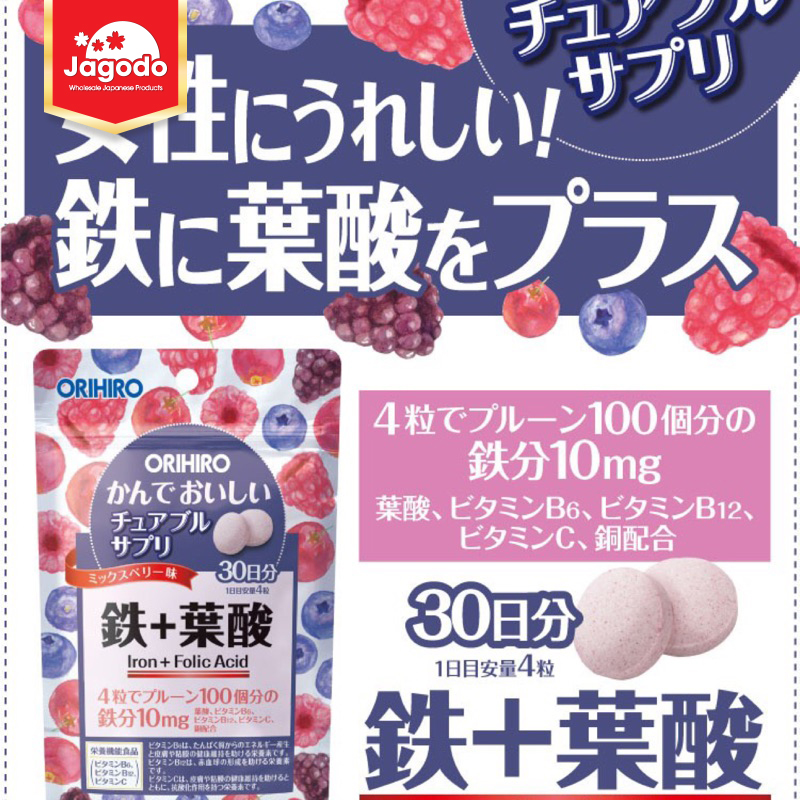 Ingredients
Sugar, glucose, maltose, blueberry extract powder, fruit juice mixed powder / VC, sucrose fatty acid ester, ferric pyrophosphate, fragrance, acidulant, sweetener (aspartame / L-phenylalanine compound), V.B12, V.B6 , Copper gluconate, folic acid
Precautions for use
If you use for the first time, please start from a small amount.
Store in a cool place away from direct sunlight and heat and humidity.
Please keep out of reach of children.
When a child is used, be careful not to clog the throat under the supervision of a parent.
Color and flavor may vary depending on the product, but there is no problem with quality.
As the color may change due to humidity, etc., do not return the particles that have been picked up by the hand.
If you do not meet your physical condition or if you are not feeling well, please discontinue use.
If you are being treated for a disease or are pregnant or breastfeeding, consult your doctor before eating.
This product is not intended to cure the disease or improve health by taking a large amount. Please observe the recommended daily intake.