Product description
This skincare series is made use of Kyoto Uji Matcha (green tea) which is good for pore care and skin nourishing. 

6 benefits with 1 solution! This smooth and plump gel doesn't leave you feeling sticky; it gives your skin the moisture it needs and leaves you feeling smoother.

Also contains beauty ingredients such as tea seed oil, licorice extract, coix fermented liquid

 and fermented soybean extract

 

for keeping skin supple and moisturized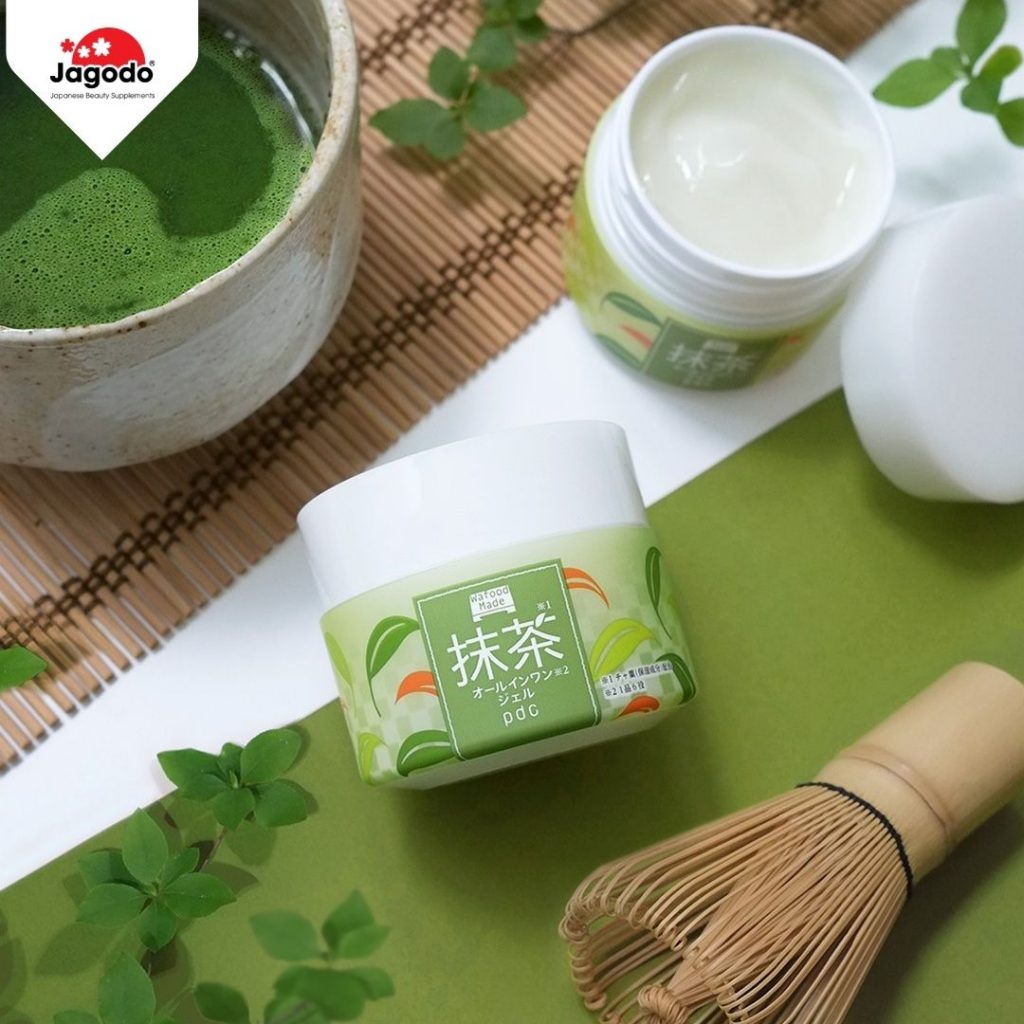 Features and Benefits
Focusing on the beauty effect of matcha.
All-in-one gel that leads to smooth skin.
Contains carefully selected Uji matcha.
The effects of lotion, milky lotion, beauty essence, cream, facial mask, and makeup base are all in one.
An all-in-one gel that can also be used as a good night pack.
Moisturizes the skin with pores and leads to smooth skin.
1 item 6 roles: Toner, milky lotion, beauty essence, cream, facial mask, makeup base.

How to use
After washing your face in the morning and evening, take an appropriate amount (1 to 2 pearls) and apply it gently to your skin.
If you are particularly concerned about dryness, you can take plenty of it and use it as a pack.
Notes on storage
Please tighten the always lid tightly after use.
Direct sunlight, please do not keep to the extremely hot and humid place.
Please keep out of the reach of children.

Ingredients
Moisturizing ingredients… Tea seed oil, licorice, adlay, fermented soybean extract
Water, BG, glycerin, DPG, glycosyl trehalose, pentylene glycol, hydrolyzed hydrogenated starch, cha leaf, cha leaf extract, cha seed oil, citrus root extract, saccharomyces….