Product description
layer conformational gel ball type detergents. Confining the active ingredients of the detergent separately, "fluffy needles up component" a formulation ever keep freshness * 2 of detergent that were not possible with liquid detergent * 1. Less likely to be the wrinkles of the clothes, the ironing easier ※ 3 effect to achieve. * 1 for our liquid detergent. For when the pre-mix effect decreases, * 2 due to the fact that the active ingredient each other do not mix, * 3 our typical liquid detergent ratio, when cotton material average amount of laundry (P & G research)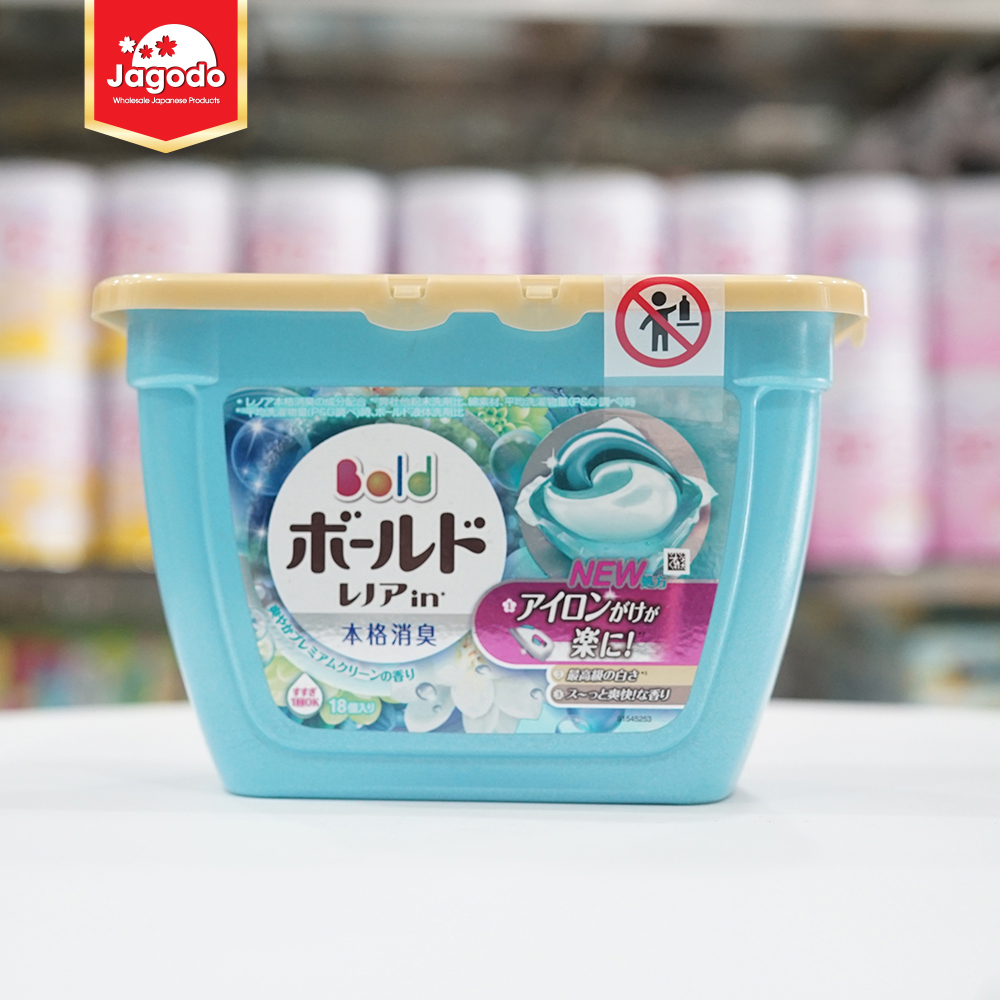 Features
Laundry detergent with softening agent
Refreshing premium clean scent
New shape 3 effects
1. Easy ironing.
2. The finest whiteness
3.  Fresh clean scent
The newly formulated  "Fluffy up ingredient" finishes clothing soft and smoothly.
– Old Bold Gel Ball Ratio, by Cotton Material Soft Up Effect
– When the average laundry volume (examined by P & G), the bold liquid detergent ratio
– Rinse once OK.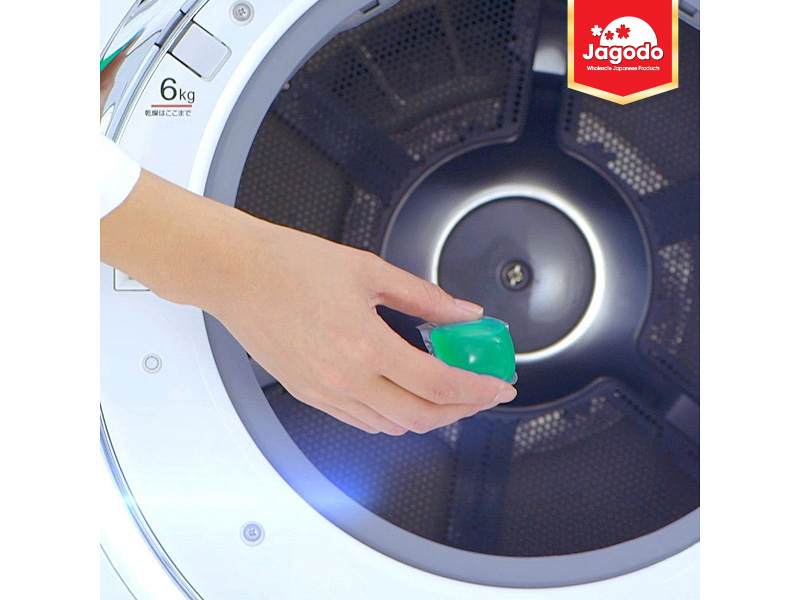 How to use
Please ensure your hands are dry when you take out the gel ball.
Dosage: 1 gelball for washing 30L – 65L of water or full load for 2.0kg-6.0kgs washing machine, or replacement for liquid detergent amt 0.4cup -1 cup.
Insert into the bottom of the washing tub (the bottom of the laundry).
The detergent outer film dissolves in water.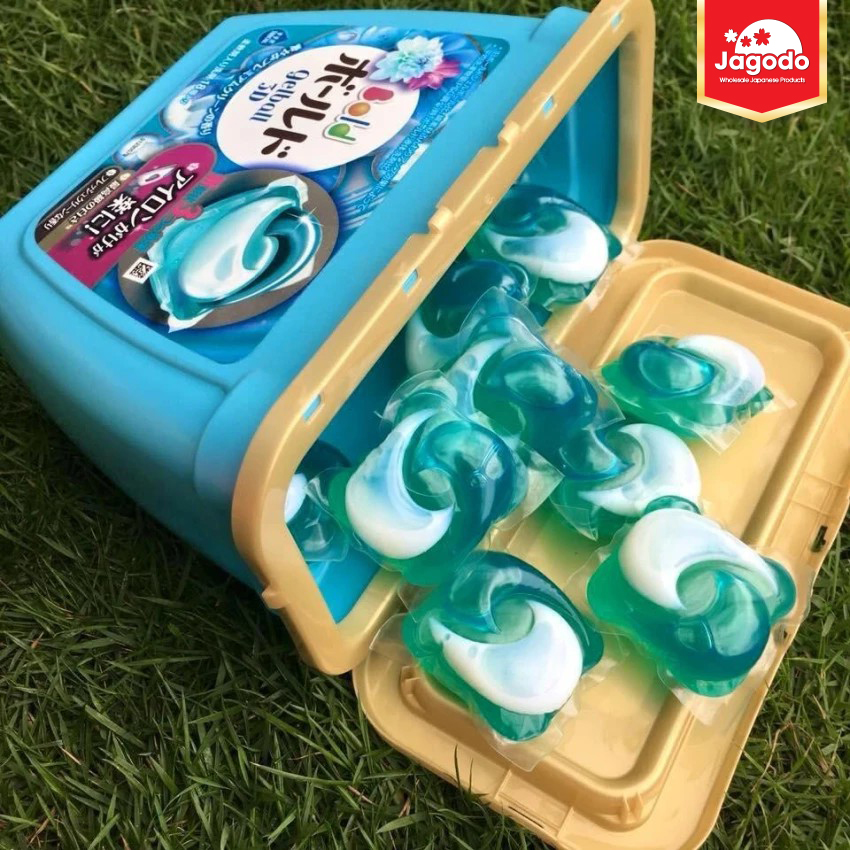 Ingredient
Surfactant (68%: linear alkyl benzene sulfonates, polyoxyethylene alkyl ethers, alkyl ether sulfate, pure soap component (fatty acid salt)), stabilizing agent (propylene glycol), dispersing agent, sequestering agent, perfumes, softening ingredients, water softeners, enzymes, fluorescent whitening agents