Product description
Placenta de Queen 500.000mg Whitening is functional food for skin containing 500,000 mg placenta and produced in Japanese with natural ingredients.
Placenta de Queen helps prevent aging and brighten skin. Help decrease melasma condition, increase skin moisture and make skin smooth.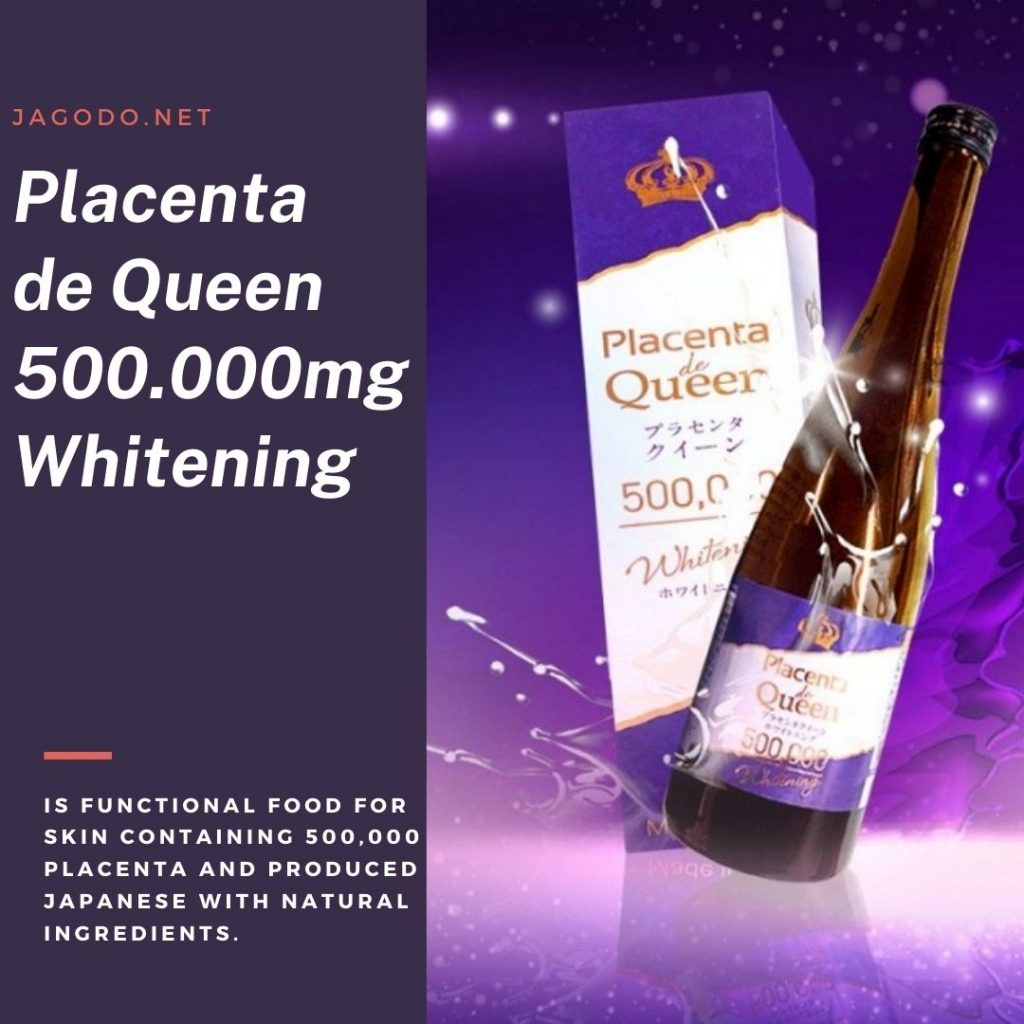 Features and Benefits
Help reduce melasma, freckles, gradually fade brown spots and evenly colored skin, skin becomes smooth, rosier, female hormonal balance.
Strengthen resistance, help your body achieve ideal parameters, bring in good shape and balance.
Prevent oxidation, anti-aging cells, help the body to be healthy and prevent cancer.
Help repel the signs of aging, reduce sagging, remove wrinkles.
A colloid combined with Collagen to form a bonding fiber mesh to shape skin structure and prevent sagging.
Support for treating melasma, freckles and acne.
Helps rejuvenate the skin, eliminates stress, clears aches and pains, promotes digestive system.
Balance moisture, prevent wrinkles.

How to use
Directly drink 16ml daily, please enjoy.
The most complete course is 3 bottles, equivalent to 3 months, then take 1 month off to absorb nutrients.
After opening, preserve products in the refrigerator cooler compartment.
Notes on use
After opening, please enjoy within a month.
Liquid contents, please do not back into the bottle.
Please keep out of reach of children.

Ingredients
Fish Collagen Peptide: 30,000 mg.
Placenta Extract: 500,000 mg.
Asthaxanthi: 9000 mcg.
Glutathione: 900mg.
Cherry Blossom Extract.
Cherry essence.
Grape Sprout Extract.
Coenzyme Q10.