Product description
This skin lotion contains naturally derived botanical ingredient pearl barley extracts. The pearl barley content moisturizes and restores the skin, resulting in smooth skin and preventing roughness by soaking into it without leaving any sticky residue. The large size makes it great to moisturize the face and the entire body.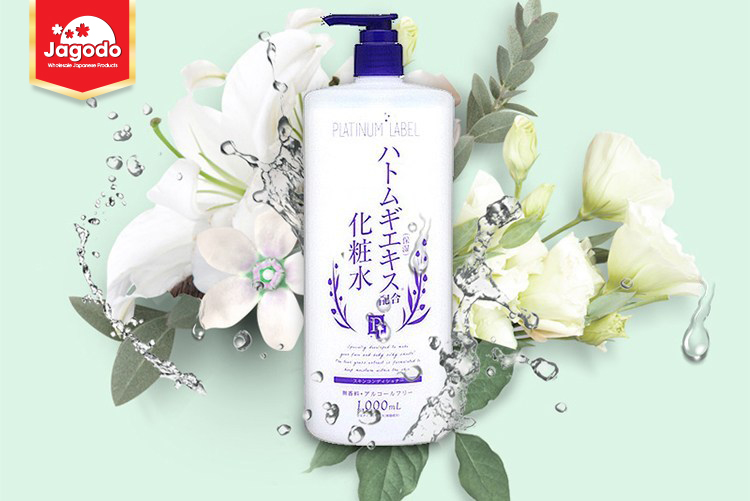 Benefits
Natural plant derived ingredients Jat coat extract 5 (moisturizing ingredient) moisturizes moist, smooth skin.
It gives moisture to moisture and creates condition.
Prevents rough skin.
Lots of usable 1000ml.
Not only for face but also for whole body moisturizing measures.
No fragrance.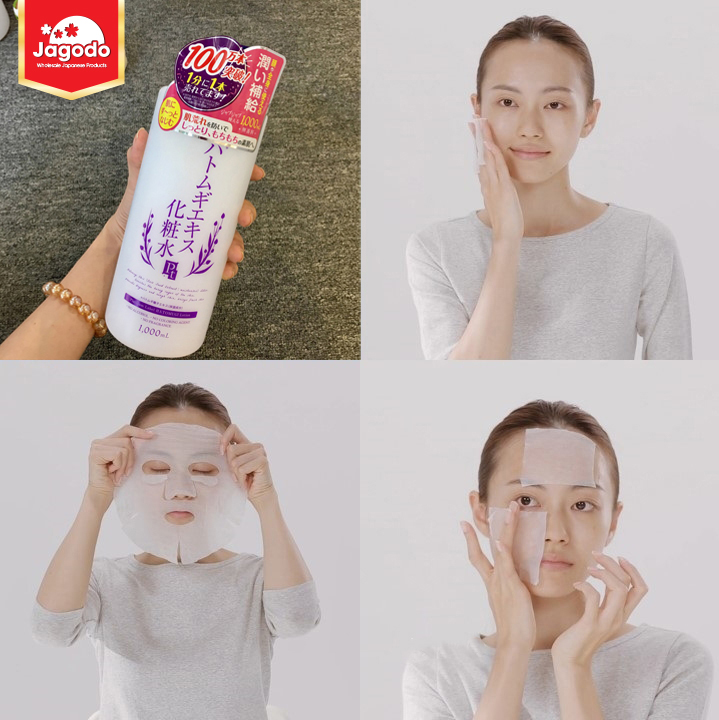 How to use
Take an appropriate amount for cotton (500 yen coin size), make it to face, neck and decollete.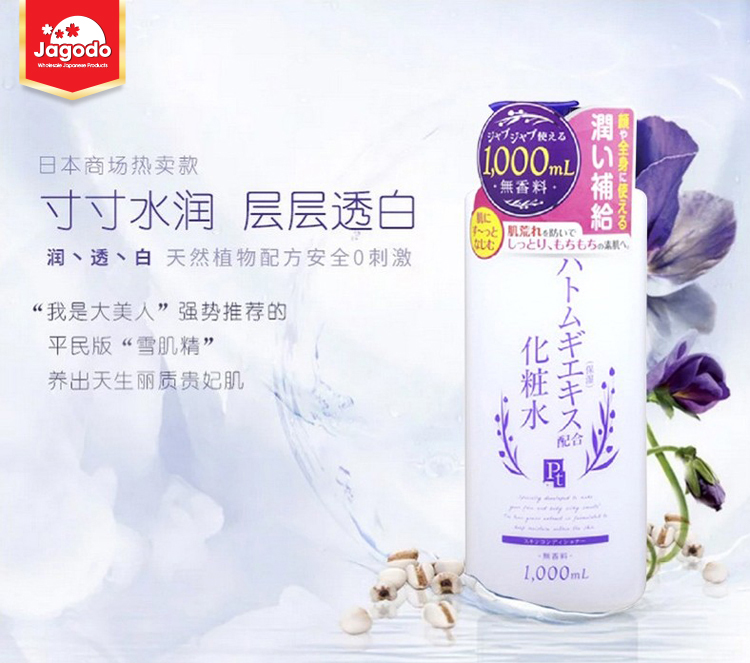 Ingredient
Water, BG, Glycerin, Hydrolyzed Royal Jelly Protein, Cactus Seed Extract, (Styrene / Acreates) Copolymer, Sodium Citrate, Citric Acid, Phenoxyethanol, Methyl Paraben