Product Description
Rohto Skin labs Gokujyun SPF50+ PA++++ UV White Gel can be used as an all-in-one face lotion, beauty milk, beauty serum, cream, or masking lotion. With the added feature of being UV blocking and also as liquid foundation, this amazing gel has 7 functions!
Contains ample amounts of hyaluronic acid​ and nano-hyaluronic acid, as well as vitamin C derivatives, which while moisturizing even the deepest layers of skin acts as a liquid foundation for beautiful makeup application.
Use it every morning and experience the difference!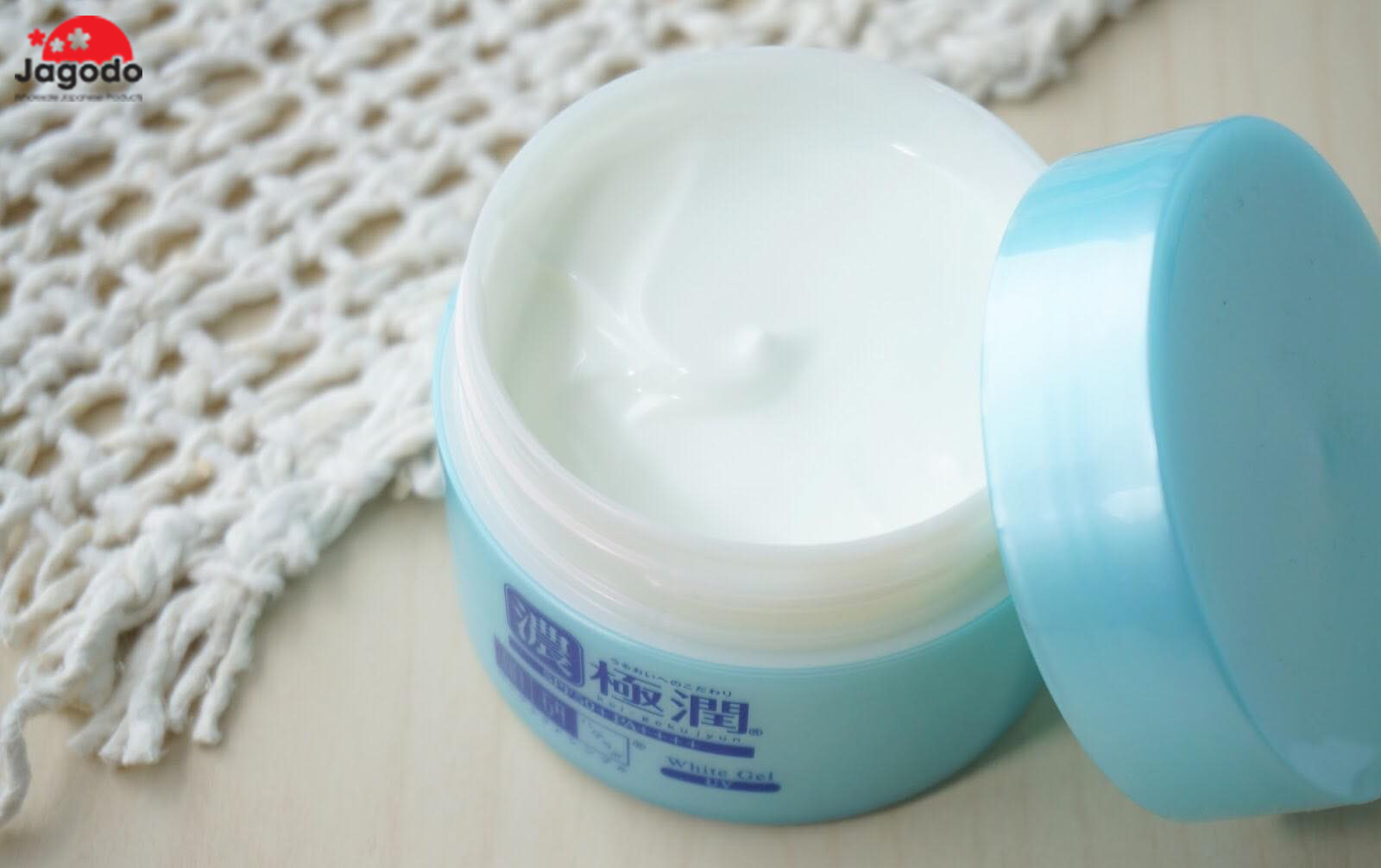 Benefits
3 moisture ingredients, all-in-one gel with UV cut function.
It moisturizes deep into the stratum corneum with a fresh feeling.
After cleansing in the morning, this one completes lotion, essence, milky lotion, cream, pack, makeup foundation and UV cut.
It is free of fragrance, coloring, mineral oil.
How to use
In the morning, take a proper amount after cleansing, apply to the skin evenly.
Can be used in combination with other skin care items.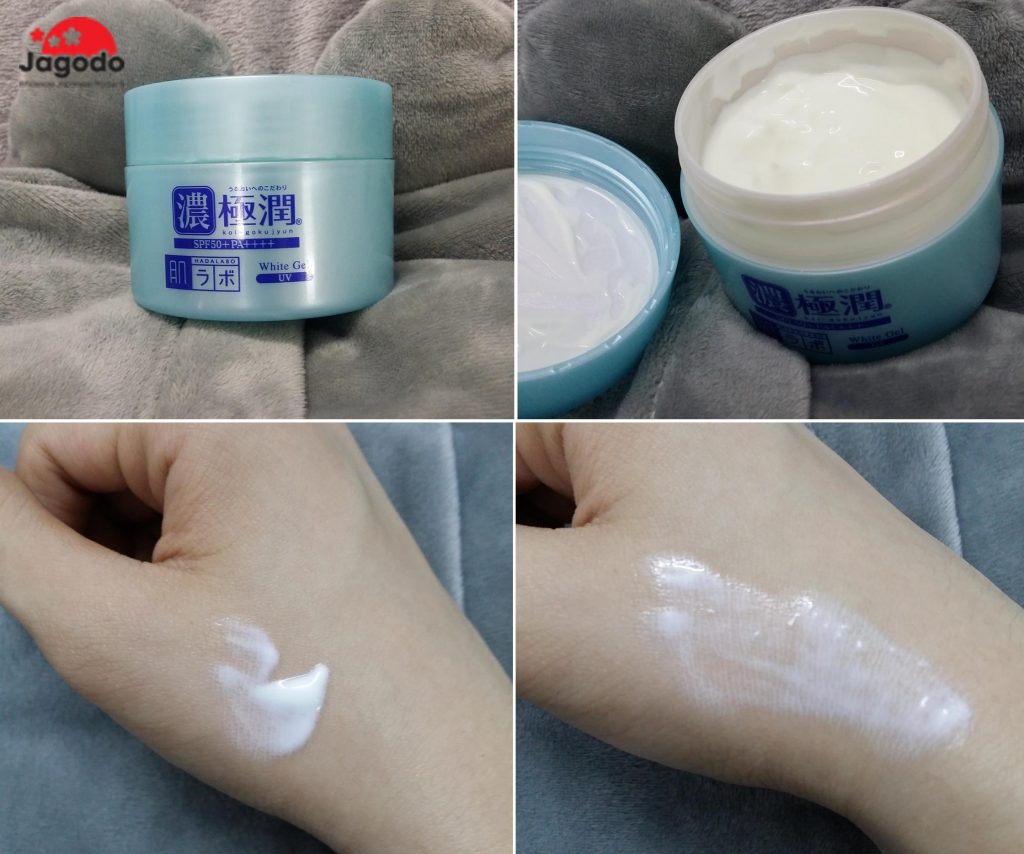 Ingredients
Water, Ethylhexyl Methoxycinnamate, Isononyl Isononanoate, Dimethicone, Ethanol, BG, PEG-12 Dimethicone, Penthylene Glycol, Polysilicone-15, Dimethacrylic Acid Glycol Cross Polymer, Bisethylhexyloxyphenol Methoxyphenyl Triazine, Ascorbyl Phosphate (Vitamin C derivative), hydrolysed hyaluronic acid, sodium hyaluronate, hexyl diethylaminohydroxybenzoylbenzoate, polysilicone-13, phenoxyethanol, carbomer, TEA, polystyrene, polyvinyl alcohol, hydroxyethyl cellulose, EDTA-2Na, butyl carbamic acid iodide Propynyl, (Acrylate / Alkyl Acrylate (C10-30)) Crosspolymer, Titanium Oxide, Acrylics Copolymer Ammonium, Hydrous Silica, Hydroxide AL, Hyde Gen dimethicone, methyl paraben