Product Description
Caring for both your face and neck, this sheet mask comes with ear hooks to fit onto your face snugly. Containing Coix Seed Extracts to smoothen and moisturise the skin tone.
Formulated with yoginin extract (skin supplement), sayoex (skin conditioning), and Japanese Chinese plant extract. Soothing skin care time with the scent of royal floral bouquet.

Features
This revolutionary face and neck mask can be cleaned at the same time at the same time.
Uses a tight sheet that wraps around the face, face line, and neckline.
Since it is worn over the ears, it is also suitable for housework
Smooth beauty ingredients are added to improve transparency.
Soothing skin care time with the scent of royal floral bouquet.
Ingredients:
Contains moisturizing and firming ingredients (hyaluronic acid, ceramide 3).
Contains Japanese and Chinese plant extracts (skin conditioning agent). With the power of natural plants, it leads to healthy skin.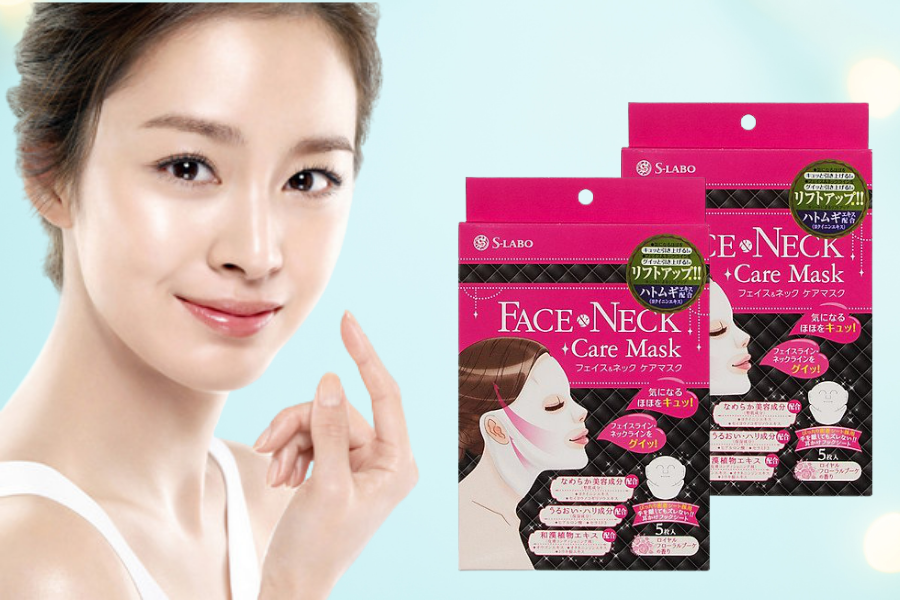 How to use
Please use for clean skin after face wash.
Open the bag and take out the mask sheet.
Take out mask from packet, align and fit onto cleansed face and hook over your ears.
Leave mask on for 15 – 20mins before wiping excess essence over face.
Precautions for use
Should you have an abnormality on your skin, or should this disagree with your skin, discontinue use.
Should you observe any abnormalities during or after use, discontinue use and consult a dermatologist.
Take care not to get this in your eyes. If it gets in your eyes, rinse immediately without rubbing. If you feel a foreign body sensation, please consult an ophthalmologist.
Avoid places exposed to high temperature and humidity and direct sunlight, and keep out of reach of children.