Product description
Because beautiful skin development is a makeup remover. Beauty liquid cleansing firm skin-friendly to drop the makeup and pores dirt (blackheads)
In addition to plant cleaning ingredients, AHA / konjac scrub, natural cleaning ingredients "Kiraya bark extract" and pore cleaning ingredients "baking soda" are combined.
It only removes strong makeup and pore dirt lightly, without irritating it. It has plenty of natural moisturizing ingredients to keep the skin moist.
Gentle to the skin, 100% oil cut, free of parabens (preservatives), free of petroleum surfactants, free of old labeling ingredients (excluding fragrances).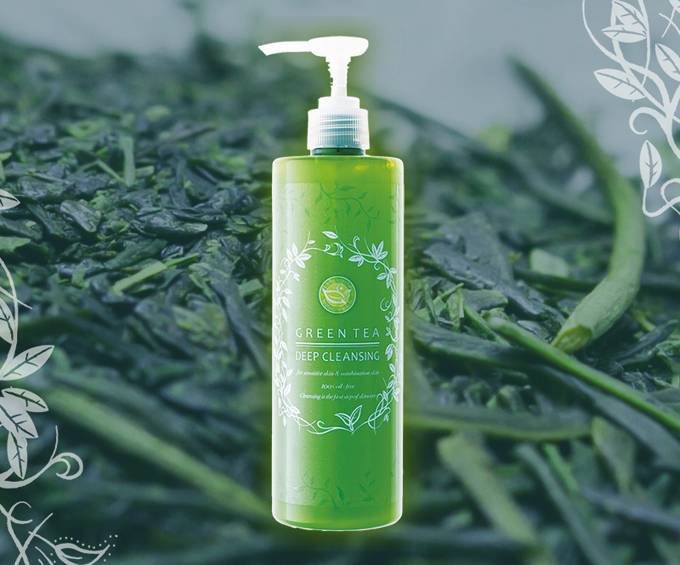 Benefits
Formulated with Kyoto Uji Green Tea extract, marine collagen and botanical beauty extracts to help detoxify your skin.
Removes heavy makeup and impurities in the pores thoroughly.
100% oil-free, paraben free, petroleum surfactant free.
Lightly blend in with even strong makeup and pore dirt and it will remove without causing irritation. No need for double face washing.
Can be used on eyelash extensions. Can be used with a wet face and hands.

How to use
Pump appropriate amounts onto palm and rub it with water or lukewarm water.
Slowly apply to make up and gently massage with finger belly.
Once you have lifted the make-up dirt, pores dirt, please rinse thoroughly
No need to wash face again after cleansing, it can be used on wet hands and face.
Precautions :
Please do not use when there is an abnormality such as a crack, swelling, eczema, rash on the skin
Avoid direct sunlight to heat and humidity, please keep out of the reach of children.
Please be careful not to enter the eye

Materials / Ingredients
Glycerin, glycereth -26, water, sorbitan oleate, honey, DPG, palmitate ascorbyl phosphate 3Na, Ascorbyl Tetraisopalmitate, ascorbyl phosphate Mg, royal jelly, propolis extract, honey extract, hydrolyzed collagen, hydrolyzed hyaluronic acid, glycyrrhizic acid 2K, hydrogenated lecithin, ceramide 2, Coptis root extract, mill Aria Deyubia fruit extract, acerola fruit extract, lemon fruit extract, artichoke leaf extract, PEG-20 Sorubitankokoeto, soya sterol, coconut oil fatty acid PEG-7 glyceryl, bicarbonate Na, coconut oil alkyl glucosides, orange oil, lauryl glucoside, carbomer, BG, (styrene / vinyl pyrrolidone) copolymers, TEA