Product description
Leave skin looking smooth and flawless with this pressed powder foundation designed to blur out pores and unify uneven complexion. Formulated with a broad spectrum of SPF 25 to protect skin from harmful UV rays. Comes with a soft sponge for an even and natural-looking and even application.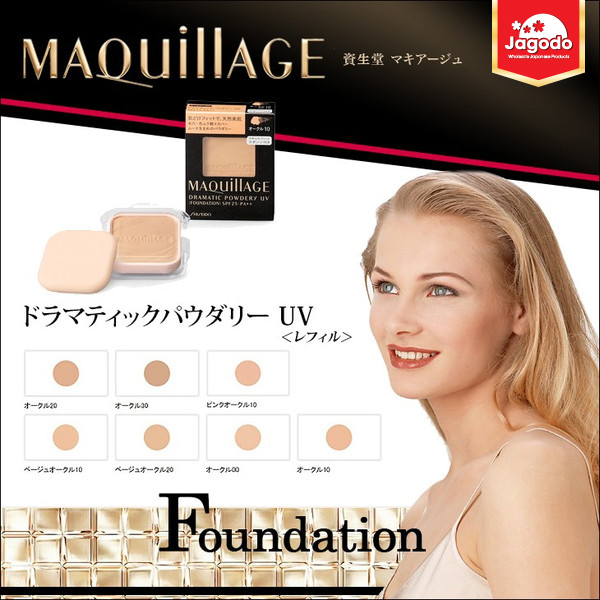 Features
The pores and the color unevenness also increase the transparency of the beautiful bare skin to cover in an instant.
It looks like the bare skin itself is beautiful.
With a soft fit sponge.
You can use it with or without water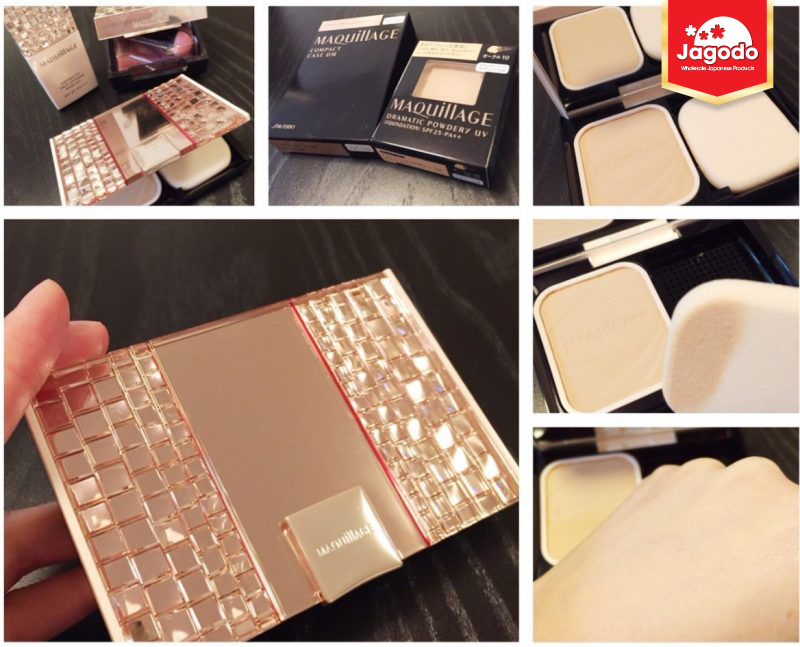 How to use
Use after preparing skin with lotion, milk and makeup base.
Recommend the combination with makeup base of maquilage with UV protection effect.
Take an appropriate amount of sponge, spread from the center of the face to the outside.
Finish around the forehead, eyes, nose and mouth with the foundation left on the sponge.
In the case of water use, include water and squeeze the sponge tightly, then use it to gently stroke the surface of the foundation.
If the amount used is small, sufficient UV protection effect can not be obtained.
Ingredients
(HDI / trimethylol hexyl lactone) crosspolymer, tri (capryl) Acid / caprate) glyceryl, (stearoxymethicone / dimethicone) copolymer, (methacrylic acid methyl methacrylate / acrylonitrile) copolymer, 4-butanediol) -14) crosspolymer, isopentane, talc, (HDI / trimethylolhexyllactone) crosspolymer, isobutane, glycerin, synthetic phlogopite iron, Hydrogen dimethicone, carboxydecyl trisiloxane, silicic acid (Li / Mg / Na), (methyl methacrylate / acrylonitrile) copolymer, dimethicone, sulfuric acid Ba, tetradecene, glycerol, phenoxyethanol, sodium acetyl hyaluronate