Product description
A moisture-type gel cream not only includes the skincare benefits from "Aqua Synergy", but also incorporates the exclusive 'Lift Synergy' formula, keeping your skin moisture rich & supple, and helps preventing the further loss of skin moisture.
The beauty essence like collagen GL and glycerine quickly replenish you skin with moisture contents, and help regain the elasticity & lustre. This is a 5-in-1 skincare product gives you performance from lotion (toner), milk, essence, cream, and mask.
This is a limited release with pleasant sakura (cherry blossom) scent.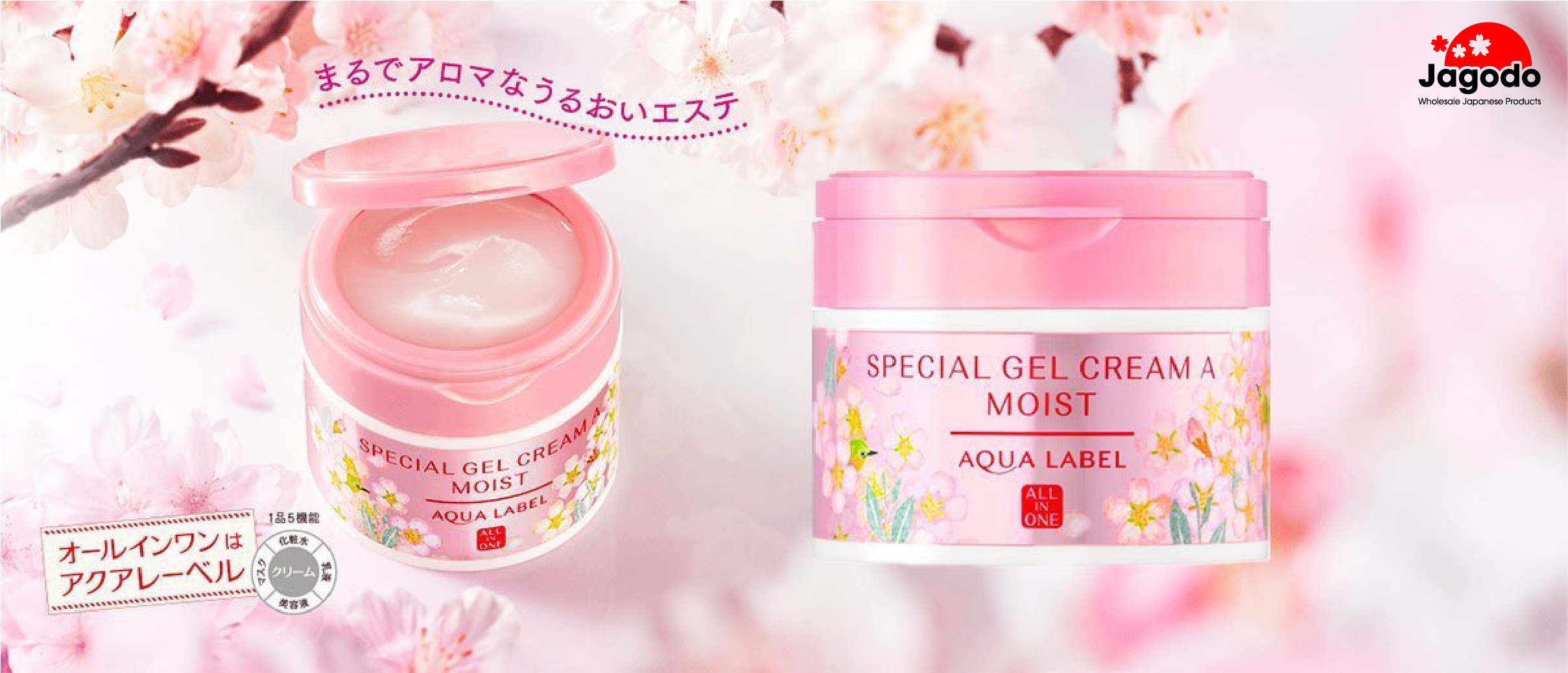 Ingredients
PEG / PPG – 14/7 (PEG-240 / decyltetradeceth-20 / HDI) copolymers, sodium chloride, gellan gum. Di (phytosteryl / octyldodecyl) lauroylglutamate, glutamic acid, glycerin, BG, DPG, dimethicone. Dimethyl ether, Na hyaluronate. Na acetyl hyaluronate, hydroxyproline, water-soluble collagen, crosspolymer (HDI / trimethylol hexyl lactone). Na citrate, Na metaphosphate, (Acrylates / alkyl acrylate (C10-30)) Polymers, K hydroxide, silicon, citric acid. Na pyrosulfite, BHT, tocopherol, phenoxyethanol, methyl paraben, ethyl paraben, perfume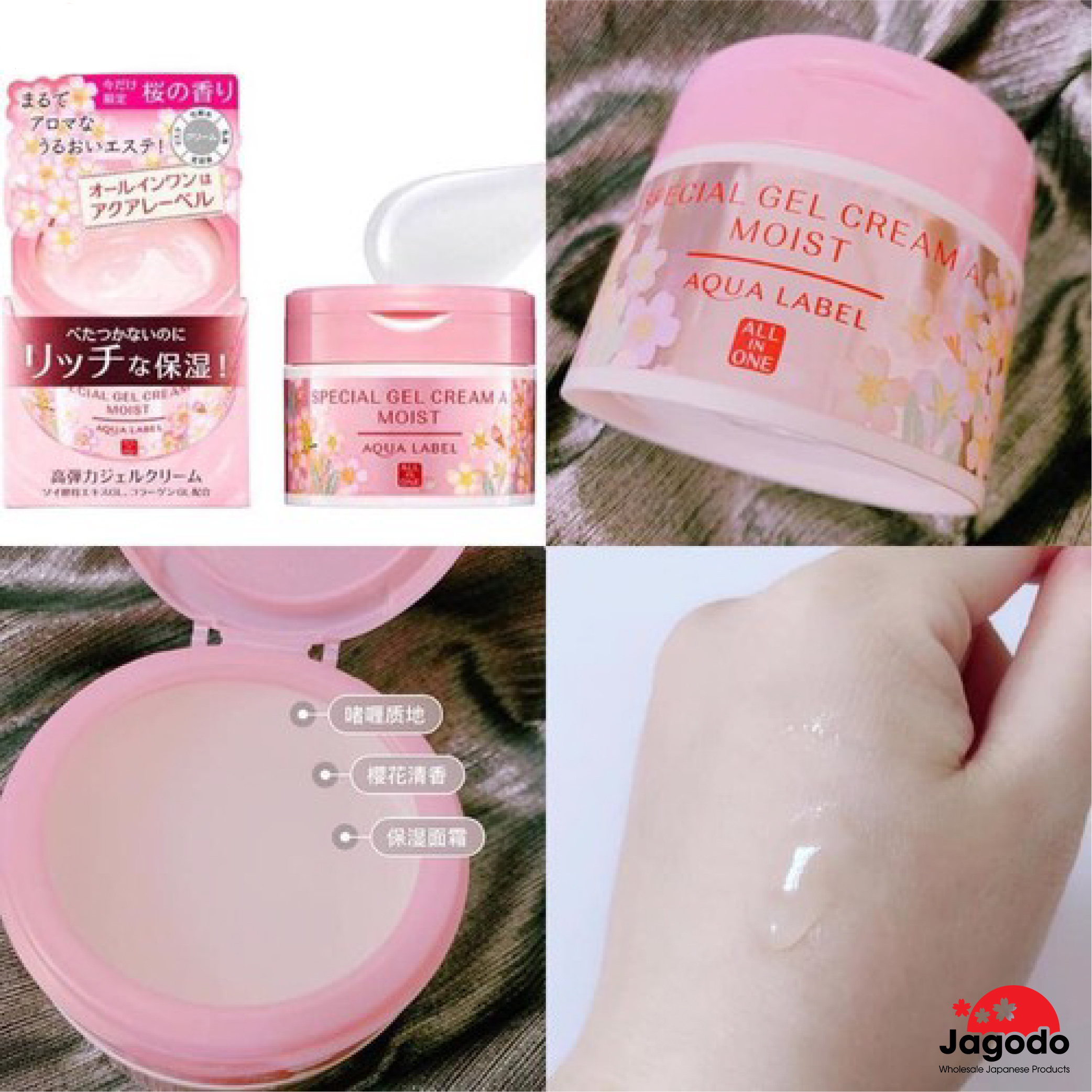 How to use
(A) General – after cleansing, apply an almond-sized gel cream on 5 spots of face
(B) Deep Nourishment – take 2 almond size gel cream and apply on the whole face