Product description
Discovered "Pitera" of liquid a special yeast is generated at the time of issue, is a brand that provides a beautiful skin to all the women SK-II. SK-II result scientists of the research from the 1970s, offers a "clear skin that goes beyond the era" to all women. Since the SK-II is offering a trial kit, you can ask for beautiful skin a sense of transparency and confidence in women to use for the first time SK-II. Product is brand to provide "Pitera basic care, aging care, whitening whitening care, Prestige line, base-up makeup" to expand the a wide series, the beautiful skin to all women.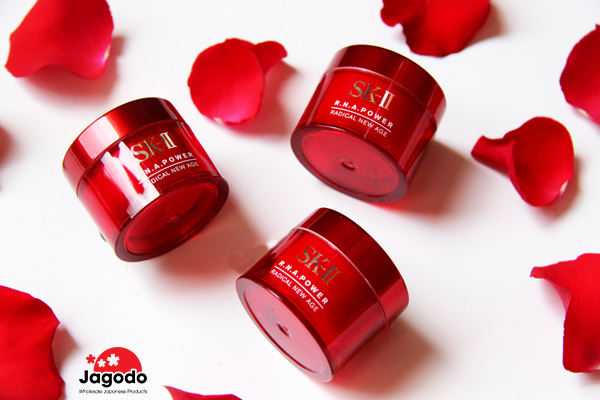 Benefits
Brings you the next level of lengthwise crosswise firmness.
This moisturizing cream gives you firmness from every angle.
Signs of ageing skin diminishes so that skin becomes firmer, smoother, tighter, and more radiant.
After one jar, fine lines appear less defined.
Use in tandem with the essence to get the full effect of Pitera and Radical New Age Complex.
Embrace a future of youthful beauty.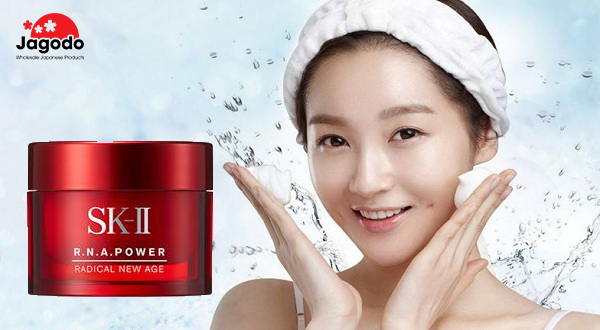 How to use
Take a small amount of cream onto fingertips.
Using circular motions, massage the cream all over cleansed skin.
Leave the skin for one to two minutes before applying other skincare or makeup.
Usage Sequence: Facial Treatment Clear Lotion > Facial Treatment Essence > R.N.A. Power Radical New Age Essence > R.N.A. Power Radical New Age Cream > R.N.A. Power Eye Cream Radical New Age