Product Description
DHC PREMIUM Perfect Vegetables 60 Days (240 Grains). This is a convenient supplement tablet containing 32 kinds of vegetable powders that are essential to health maintenance, including green & yellow vegetables, kale, and barley. You can quickly supplement your diet with a variety of vegetables. Great for those who tend to have unbalanced meals, or in a lack vegetables in their daily diet. Recommended for those worried about a lack of vegetable intake, those with uneven eating tendencies and those who want to stay feeling fresh.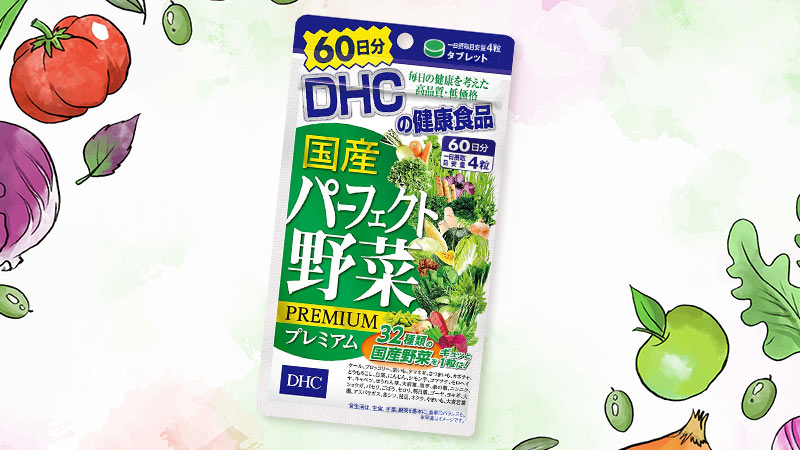 Features
A vegetable powder supplement that is made with 32 different kinds of vegetables such as Japanese spinach, carrots, squashes, green barley, and kales. These vegetables are important for maintaining health. Vegetable supplements make it easy for you to take various nutrients from vegetables.
Recommended for those who don't have enough vegetables or who have an unbalanced diet. It is also great for those who want to keep the body in a good condition.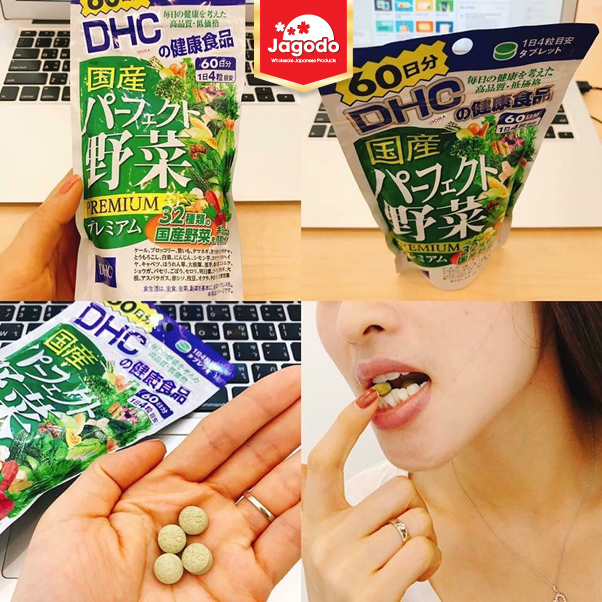 How to use
Follow recommended daily intake (4 tablets).
*Take with water or lukewarm water.
*The color of the product may vary depending on the natural raw materials we are using, but this will not affect the amount of the ingredient or quality of the product.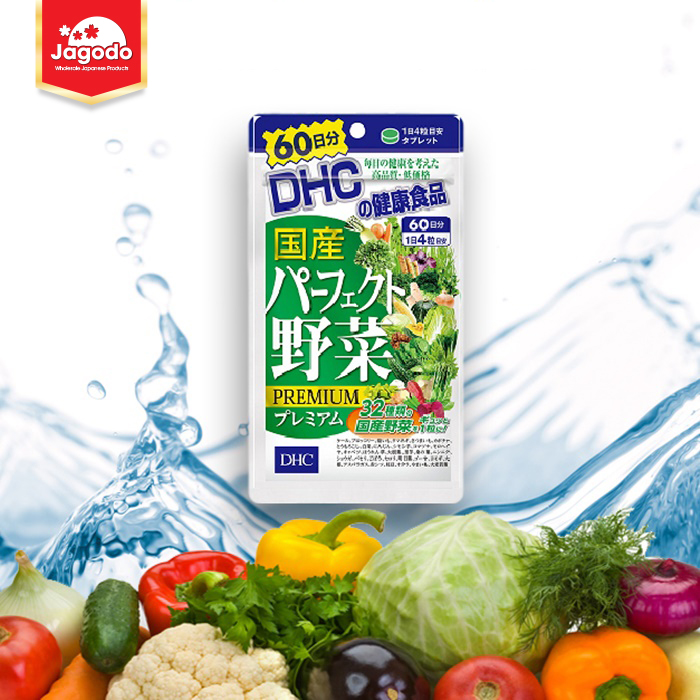 Ingredient
Vegetables at the end of (Kale, broccoli, potato, onion, sweet potato, pumpkin, corn, cabbage, carrots, Simon Yam, komatsuna, corchorus, cabbage, spinach, radish leaves, taro, mulberry leaves, garlic, ginger, parsley, burdock root, celery and tomorrow leaves, gourds, Artemisia, radishes, asparagus, red shiso, Edamame, okra, Yam), barley grass extract at the end of the indigestible dextrin, vitamin E, lactic acid bacteria and yeast fermentation sterilization powder (contains milk) and cellulose, Glycerol esters of fatty acids, silicon dioxide nutrition